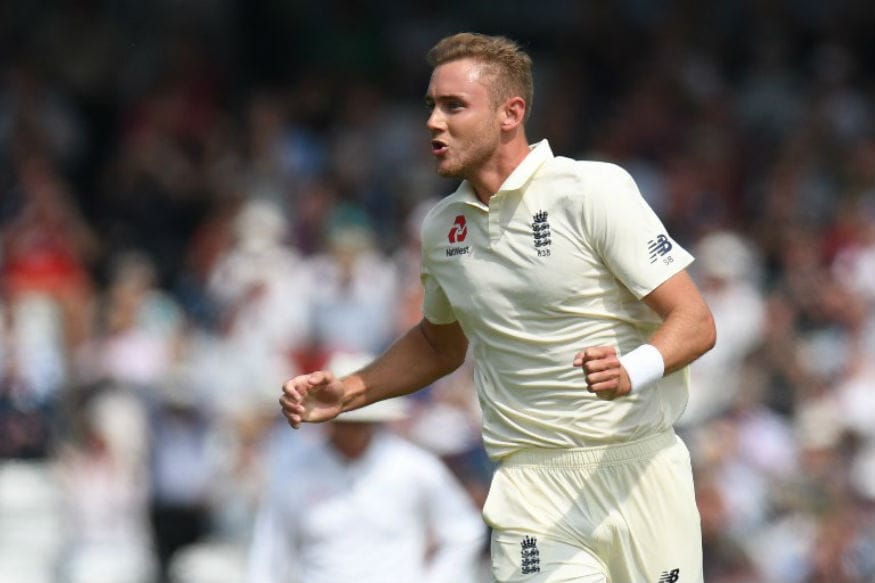 England skipper Joe Root has stated that veteran pacer Stuart Broad could still play a "massive part" in the three-Test series against Sri Lanka but didn't say for sure whether or not he would feature in the first Test.
He was quick to add that even if Broad didn't start the first match that it should not be viewed as a changing of the guard or the beginning of the phase-out for Broad.
"I wouldn't say it's a changing of the guard and I wouldn't say he's in a weaker position than he has been previously. He (Broad) could still definitely play a massive part within the three-match series and definitely in the first game is an option," Root stated before the match.
Root went on to add that England have struggled quite a bit in the past on away tours and therefore the focus was on finding a "different formula" for success but Broad's potential omission from the starting XI won't weaken his standing in the squad.
"We've been away from home for a number of times now and struggled so finding a different formula with him or without him, I don't think it weakens him as a player or shows where his game is going."
Broad has taken 35 Test wickets at an average of 26.85 in 2018 – an improvement from 2017, when he took 30 wickets. Root was quick to point out that Broad has been improving and is using his experience to add to his game.
"I think he's actually improving all the time and using his experience wisely. His action is as strong as it has ever been, but whether we have to find a different formula, we'll just wait and see."
England will play a Sri Lanka Board President's XI in a two-day warm-up game from October 30 before the first Test starts on November 6.