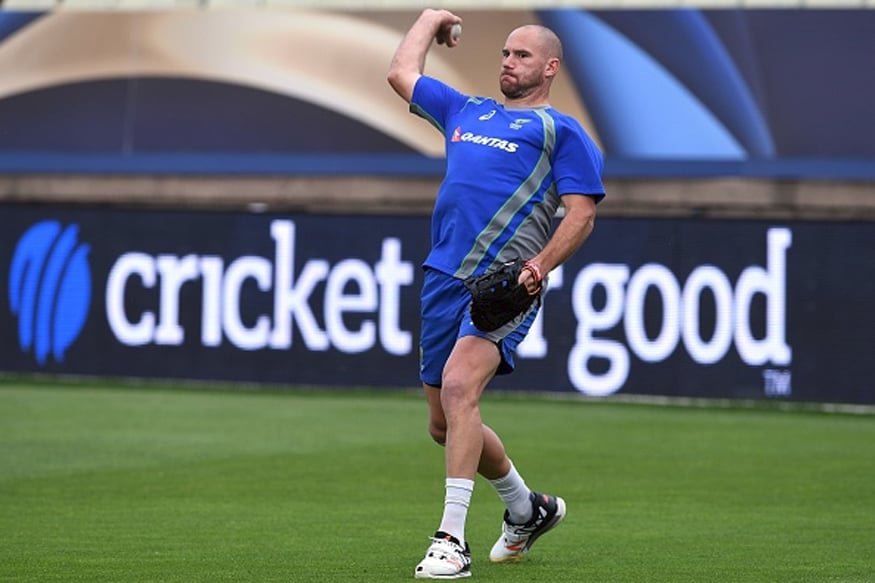 Sydney: Australian pacer John Hastings is confident of being fit in time for the limited overs tour of India next month.
Hastings had returned home from England last week with a sore left foot after suffering an injury during Worcestershires four-day County match against Sussex.
"I had a bit of pain in my left ankle for a little while and I thought I should get it checked out," Hastings was quoted as saying by RSN Breakfast Club.
"Obviously there's a big summer coming up and a one-day tour to India so I wanted to make sure I'd be cherry ripe, but I ended up with a hot spot in my foot.
"I am in a moon boot for a couple weeks and then I will reload and hopefully be all right for the domestic one-day cup and that one-day series in India," he said.
Hastings said his injury could have been a lot worse.
"Hot spots are a hard one to gauge on giving a time frame, sometimes you are back in six weeks and sometimes it's 12 weeks," he said.
"But they are telling me this one isn't as bad as what I have had previously, so hopefully I will pull it out of the moon boot in a couple of weeks and it will feel all right.
"From my point of view, I want to give myself the best chance of being on that tour, because Im getting to the age where you never know when its going to be your last one," he added.