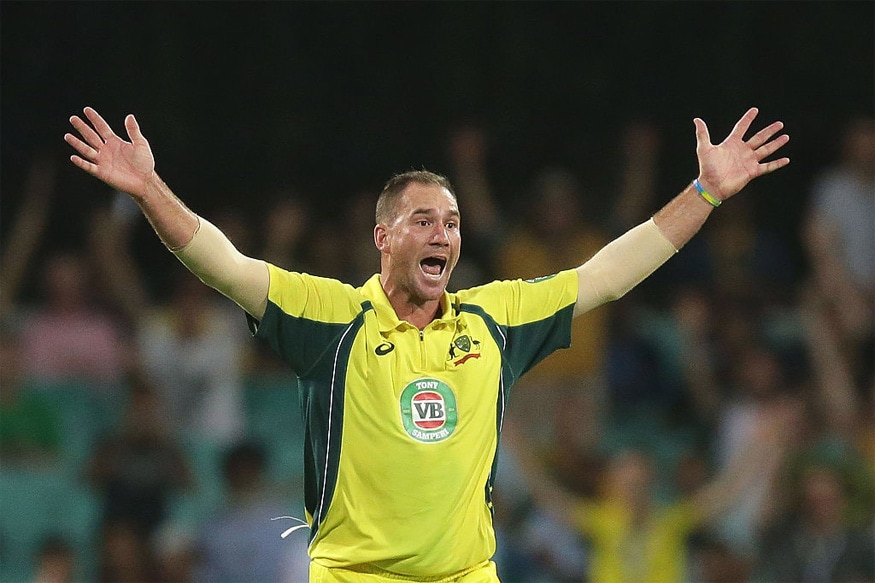 Australian pacer John Hastings has revealed he is suffering from bleeding attacks that could prove to be fatal. The 32-year-old risks long-term damage or even death if he continues to bowl due to a health condition which is causing bleeding in his lungs.
Hastings will not be a part of the upcoming Big Bash League after signing with the Sydney Sixers in May. The pacer said that he has undergone extensive testing but the cause of the condition has not been found, which places his cricket career in jeopardy.
"It's something that, over probably the last three or four months, has been a really difficult period for me," Hastings told RSN's the Breakfast Club on Friday. "It's basically every time I've been trying to gear up and get ready to bowl, I've been coughing up blood.
"What's happened is basically I won't be able to bowl this year or probably moving forward unless this sort of situation gets sorted out. It's just something that they can't say, 'look, you're not going to have a fatal bleed on the field' or it's not going to cause long-term damage. It's pretty shattering. I've come to terms with it now, but over the last four or five months, it's been a very, very tough period.
"I've played this game my whole life and I wanted to keep playing it. I wanted to play tournaments all around the world. That's one of the reasons I retired early from one-day and four-day cricket. To see it maybe slipping away, it's pretty tough to take.
"At this stage, unless something miraculous happens, I won't be able to bowl."
The Sixers are working with Hastings as he considers possible treatment options.
Hastings has featured in one Test, 29 ODIs and nine T20Is for Australia. He announced his retirement from one-day and four-day cricket in 2017. He also spent seven years with the Melbourne Stars before moving to the Sixers earlier this year.
Hastings said the issue was discovered several years ago and he had 'little episodes maybe once a season for a year or two'. However, his bleeding issue has worsened in recent months.
"Every time I'm bowling now it's happening," Hastings said. "It's literally just bowling. It's not running. I can do boxing weight sessions, rowing, anything like that, but as soon as the pressure (of bowling) at the crease at match intensity, when I step it up, literally I burst blood vessels in my lungs and I walk back to my mark and cough up some blood.
"So it's pretty scary, but they can't tell for sure it's not going to cause long-term damage. There's a lot of grey area surrounding it. It's not a very nice thing to have happen at the moment."
Sixers General Manager Jodie Hawkins said the club was committed to working with Hastings.
"John has been keeping us very well informed of his condition over the last few months and we will continue to work with him as we sort through the next steps," said Hawkins. "At the end of the day, John's health is the most important factor here and anything that could cause more permanent injury needs to be taken seriously."