JPL T20: Karbonn Smartphones Roped In As Title Sponsors, Fan Code To Stream Games Live
Jharkhand Premier League begins on September 15 in Ranchi. The tournament will see 33 games across 17 days.
Updated: September 11, 2020, 8:59 PM IST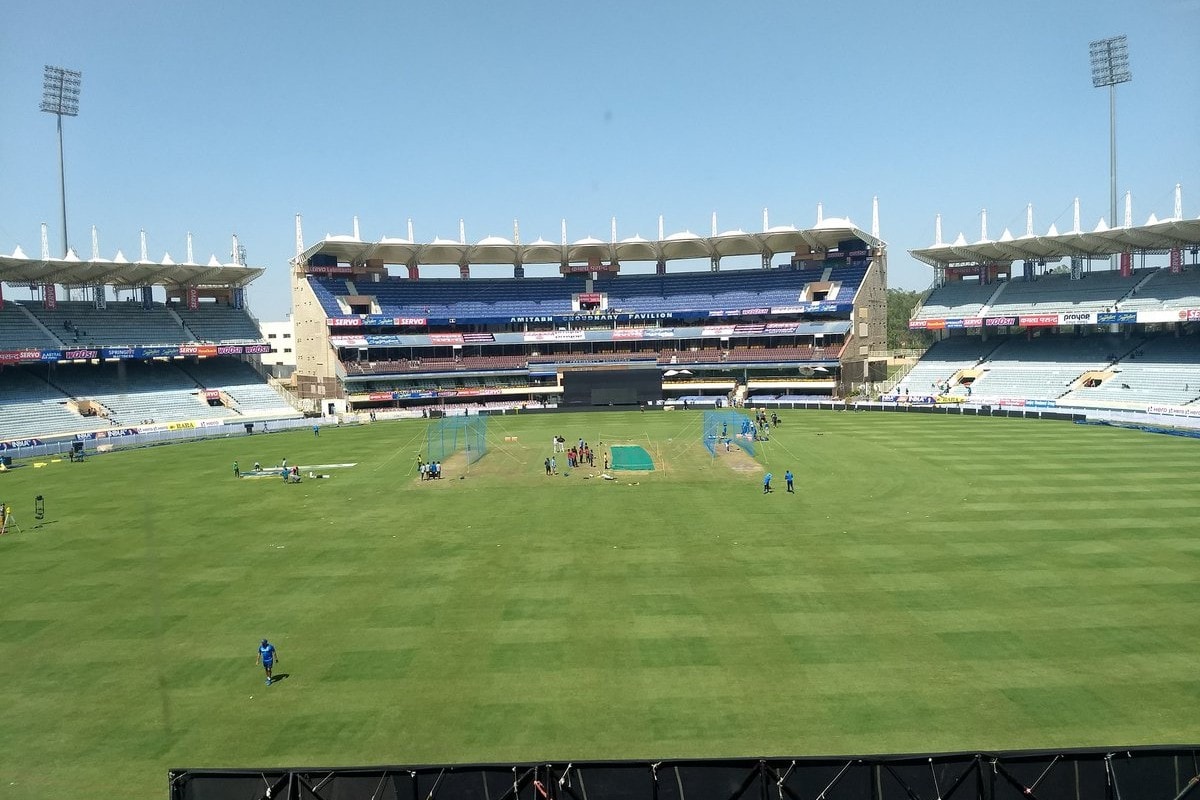 Karbonn Smartphones has been roped in as a title sponsor for the Jharkhand Premier League (JPL T20) which is set to begin on September 15.
Sports management firm TCM and Jharkhand Cricket Association will be organizing the league which will see 33 games across 17 days.
All the games will be played at the Jharkhand State Cricket Association Stadium  in Ranchi. Meanwhile Dream 11 has been brought in as the Powered By partner. India's first multi-sport aggregator platform Fan Code will stream all the games live.
Also read: IPL 2020-- Dream11 is Completely Homegrown Indian Brand, Clarifies IPL Title Sponsor
The Jharkhand T20 League will have Six teams representing six different zones of the state. The six teams will be from Ranchi, Dumka, Dhanbad, Singhbhum, Jamshedpur and Bokaro. JSCA and TCM plan to make the League an annual affair to ensure its twin objectives of focussing on the development of the sport in the state and eventually taking it to the deep pockets of the state. Commenting on the association with JPL T20, Sudhir Hasija, Managing Director, Karbonn Mobiles said: ""We are pleased to be associated as the title sponsor of the Jharkhand T20. Our partnership with The JSCA demonstrates our efforts in promoting cricket talent across India. We believe the Jharkhand T20 with the current talent pool will be a spectacular success. "
Dream 11 which also the title sponsors of the Indian Premier League, said that they are 'glad' partner in the growth of domestic cricket in the nation.
Also read: FanCode Ties-up With Six IPL Teams for Fan Merchandise
"We are happy to partner with Jharkhand Premier League and live-stream all the matches on our platform. This partnership is in line with FanCode's endeavour to bring sporting action to Indian sports fans and also a good opportunity to showcase domestic talent to a wider audience in India,"  said a FanCode spokesperson.
Meanwhile, Basant Dhawan, Chief Executive Officer, TCM " We are excited to partner with the JSCA to the inaugural Jharkhand T20 League in Ranchi. The association of big national brands – Karbonn mobiles & Dream11 clearly exhibits the power of Cricket sponsorships for brands even at the state level"
---
---