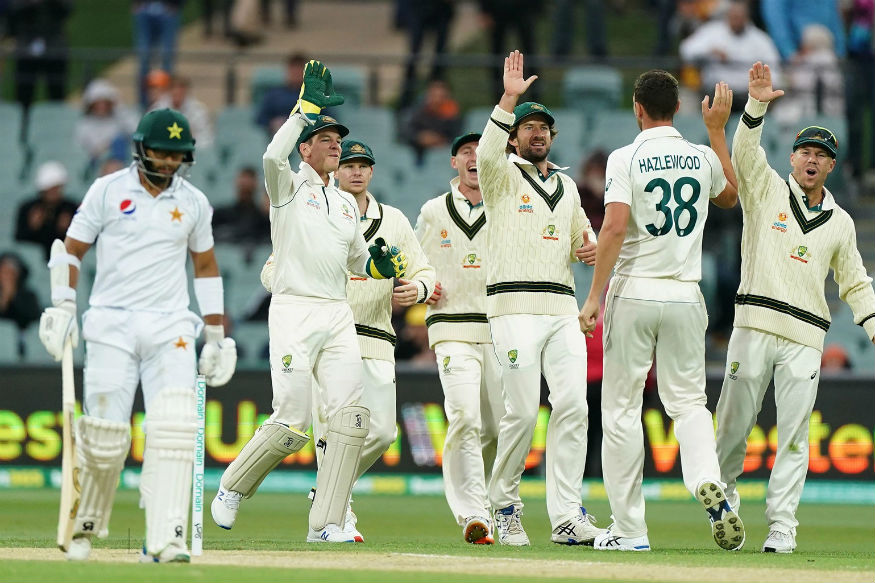 Australia coach Justin Langer has hinted at an unchanged XI for the first Test against New Zealand, which will be played under lights at Perth beginning Thursday.
Australia remain unchanged through their 2-0 sweep of Pakistan recently, and that's likely to continue.
"I'd be a brave man to change the XI," Langer was quoted as saying by cricket.com.au on Tuesday.
"The boys are playing well. We've still got a couple of training sessions, we haven't had a look at the wicket yet but I'd say at this stage, more than likely we'll have the same XI."
If that happens, it will the first time since March 2018 that Australia have fielded the same side for three consecutive Tests.
"I've said for 18 months, there used to be a philosophy in Australian cricket, which worked so well for us - it's harder to get out of the Australian cricket team than it is to get in it," Langer said.
"That usually happens when guys are playing well and the team is playing well. We've won the last couple of Test matches.
"There's definite benefit and advantage in keeping the core group of players together and hopefully this will be another opportunity this week to do that."
Langer also said New Zealand will be a stiff challenge, despite them not having won a Test series in Australia since 1985.
"They're a very, very good cricket team," Langer said.
"Talk about continuity, they've certainly got that; they've got a seasoned bowling attack, they've got the aggressor in (Neil) Wagner, potentially (Lockie) Ferguson, they've got guys in the top 10 in Test cricket, they've got one of the great players in their captain (Kane Williamson), who not only plays with great skill but great humility.
"We have huge respect for the New Zealand cricket team and for New Zealand in general.
"It's going to be a great contest, we can't wait."