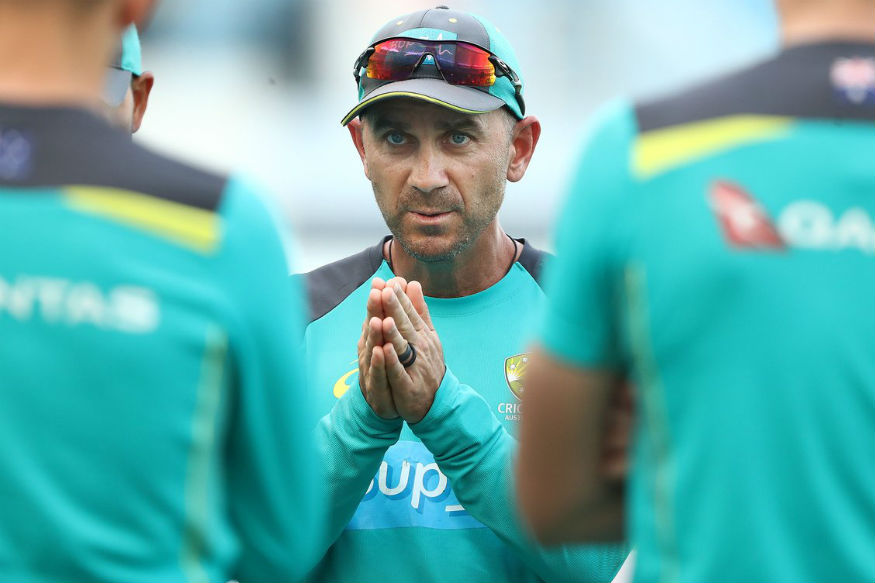 Justin Langer has hit back at suggestions from South Africa captain Faf du Plessis that Australia have become 'tame' following the repercussions of the ball-tampering saga.
After arriving in South Africa after a successful limited-overs tour down under, du Plessis had said Australia were 'hurting' and 'tame'. The comments did not go down too well with the Australian coach.
"I'm not sure where the 'tame' came from," Langer said ahead of Australia's second T20I against India. "We played really well in the second game (against South Africa). We batted poorly in the first game. In the third game we played brilliantly for the first 35 overs with the ball and they got away from us.
"If you saw Marcus Stoinis's reaction in Adelaide I wouldn't say that was tame. That was passionate."
With Langer taking over as coach, Australia have taken to slogans like 'elite honesty' and handshakes with opponents before taking field, in a bid to improve player behaviour. Langer said it's important not to send conflicting signals to the players and fans.
"I'm not sure what people want from us," he said. "We can't confuse the messages. On the one hand we're too aggressive and probably stepped over the line. Now we're getting called tame. You saw the way the guys are going about their business. We're going to play good, hard cricket.
"It's what the fans want to see. It's what Australia wants to see. When you lose a series it's easy for someone to come out and say we've been a bit tame. You can't have it both ways."
Langer said his side had had enough of getting beaten and hailed their 'bravery' in the victory over India in the first T20I in Brisbane.
​"What did it (the win) do the team? I loved seeing the way we were brave. We talked about it. Aussies are great at getting to a point where (we say): 'We have had enough of this. It doesn't matter what part of our summer - we have had enough of it'," he said.
"We have had enough of getting beaten, we have had enough of getting bashed up and I just loved how brave the boys were. The way they fielded, the way they batted, they were brave, they had a red-hot dip.
"That's what Australians are good at, aren't we. We get to a point of 'we've had enough of this, when are we going to turn it round' and hopefully that was some really good signs last night. There were some challenging overs with the ball, but let's not underestimate we're bowling to some great players. It's going to be an arm wrestle all summer I think, India are a very good team, but there's some really good signs. Winning's more fun than losing."