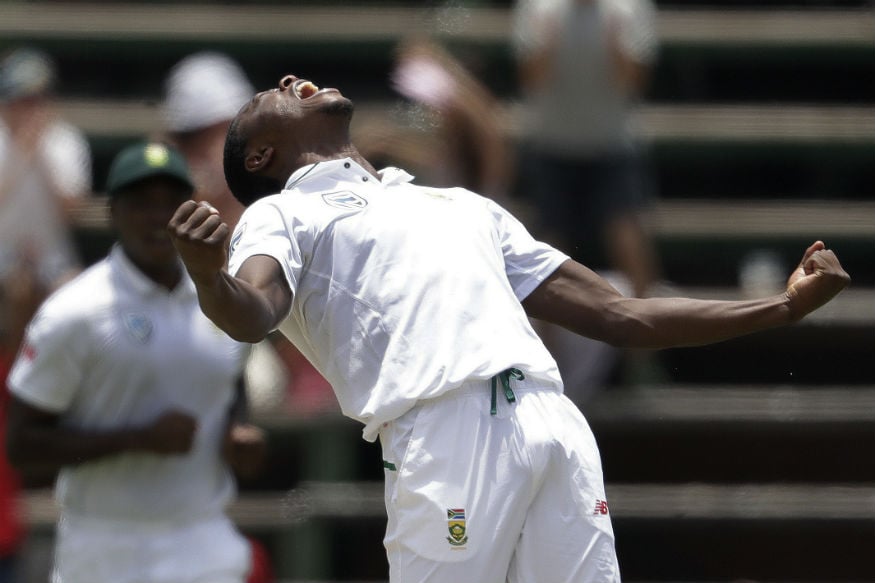 New Delhi: South Africa pacer Kagiso Rabada will have his appeal against a Level 2 breach of the ICC Code of Conduct heard on Monday 19 March, the ICC said through a statement on Friday.
"Michael Heron QC of New Zealand has been appointed as the Judicial Commissioner for the hearing, which will be held via videoconference. Mr. Heron will then have 48 hours to arrive at a decision," the ICC statement read.
Fast bowler Rabada was found guilty of "inappropriate and deliberate physical contact with a player" after leaning with his shoulder into Steve Smith when he dismissed the Australia captain in the first innings of South Africa's six wicket win in the second test in Port Elizabeth. The result levelled the four-match series at 1-1.
The 22-year-old, who took 11-150 in the game, was fined 50 percent of his match fee and given three demerit points, which took him past the tally of eight that triggers an automatic two-game suspension.
However, Rabada later appealed against the guilty verdict handed to him by the ICC for breaching their code of conduct in a last-ditch bid to be able to play in the rest of the gripping series against Australia.
"If I knew I did it deliberately, I wouldn't have gone to contest (the charge)," Rabada told reporters after the game. "I didn't even feel contact in that moment because I was so pumped up."
Smith has suggested the Australian team wanted Rabada to play the remainder of the series as the seamer rose to the top of the test bowling rankings following his performance in Port Elizabeth.
"He's a world class bowler and you always want to come up against the best, that's for sure," Smith said. "He's right up there. He's unbelievable the way he's been bowling.
"If he's there, he's there... if he's not, he's not. It's our job to try and play some better cricket."