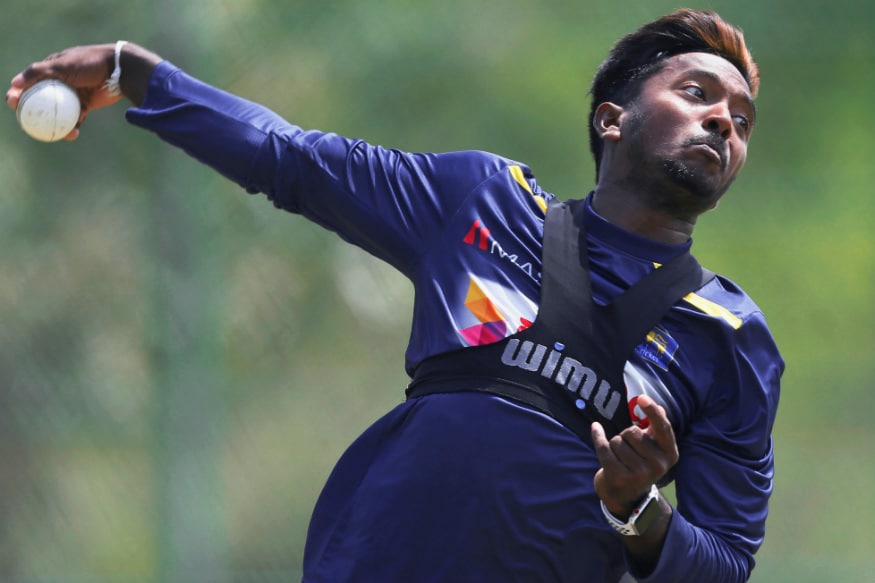 New Zealand captain Kane Williamson and Sri Lankan spinner Akila Dananjaya have been pulled up for a suspect bowling action after the Galle Test which the hosts won by 6 wickets after a captain's knock from Dimuth Karunaratne in Galle.
The match officials' report mentioned that there were concerns about the legality of the bowling action of both players in question.
Both players, Williamson and Dananjaya, will now undergo testing within the next fortnight from the reporting date (18 August), and, till the results are clear both are allowed to bowl in international cricket.
In the Galle Test, Dananjaya finished with a fifer in the first innings and another wicket in the second, whereas Williamson who bowled only in the second innings did not pick any wicket.
This is the second time both Williamson and Dananjaya have been reported for a suspect bowling action.
In 2014, Williamson picked up the unenviable distinction of being the first Kiwi to be reported for a suspect action following a Test defeat to the West Indies in Trinidad.
He was then allowed to resume bowling in international cricket five months later after he was cleared in tests by human movement specialists at the ICC-accredited centre at Chennai's Sri Ramachandra University in India.
Dananjaya on the other hand had been suspended from bowling after being reported during the first Test against England in Galle, after which underwent an independent assessment of his bowling action in Brisbane on November 23.
Dananjaya was banned from bowling in international cricket after this and had to wait till February 2 when his remodeled bowling action was assessed in Chennai.
The assessment found that the amount of elbow extension for all his deliveries was within the 15-degree level of tolerance permitted under the laws, but the match officials were at liberty to report him if they felt the need.