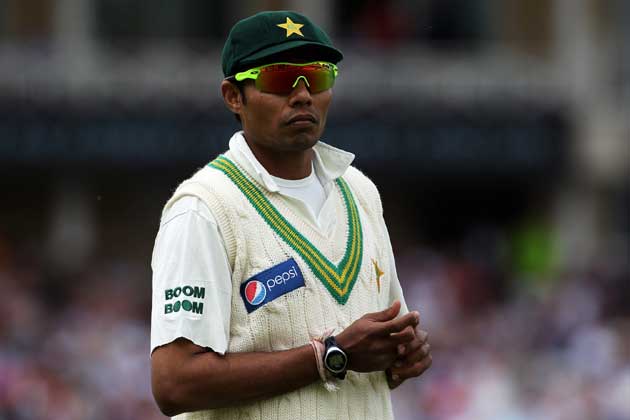 Karachi: The Pakistani lawyer for banned Test leg-spinner Danish Kaneria has said that if Mervyn Westfield, the prime witness in the spot fixing case, did not show up for the appeal hearing next month, his client could be cleared of the charges against him. Kaneria, who has played 61 Tests for Pakistan, was banned for life from playing in England in July last by a disciplinary panel of England and Wales Cricket Board on corruption and spot fixing charges.
Westfield, who was Kaneria's teammate at Essex county, testified that the leg-spinner had lured him and introduced him to spot fixing. The two were involved in the Essex versus Durham county match in September 2009 which came under investigation for spot fixing by the Essex police and ECB. Kaneria has filed an appeal against the life ban but after a preliminary hearing in December last at which Westfield did not show up, no further hearing has been held much to the chagrin of Kaneria and his legal team.
"It's unfortunate Westfield despite several reminders from appeal panel and ECB has avoided coming for hearing. It's prolonging the case," Kaneria's lawyer Farogh Naseem said. "We have asked the appeal panel and the ECB to ensure that he (Westfield) is available for the appeal hearing now set for April 22. We want to thoroughly cross examine him But if he doesn't come than the ECB will lose out on a prime witness and Kaneria will benefit," Naseem said.
He also felt that the earlier statement made by Westfield before a crown court hearing early last year when he admitted to spot fixing and made allegations against Kaneria have several weak links in them. "The fact is that if he (Westfield) now fails to appear for the appeal hearing than his earlier statement carries no weight and all charges against Kaneria will have to be dropped," Naseem said. "As per the law, during the proceedings of an appeal all the evidences and statements are reassessed and we are looking forward to doing the same," he added.