New Delhi: Legendary India cricketer and 1983 World Cup winning skipper Kapil Dev, headlined the launch of second season of Wonder Cement's Saath7 Cricket Mahotsav, in a glittering event in the capital on Wednesday.
"I was part of the first season as well and I enjoyed it thoroughly. It was heartening to see so many kids playing and giving their all, who otherwise don't get a chance to play. We are expecting the same - if not better - this time as well," said Kapil during the press conference.
The first season of the tournament - which was played in 2015/16 - saw enormous success in Rajasthan and because of that, the organisers have revealed that this time, the matches will be played in Gujarat as well as Madhya Pradesh.
"We are going step by step. The kind of response we got in the first season was enormous in Rajasthan and that's why we are taking it to other more states this time. Hopefully, we will keep on growing in the future as well," said Vivek Patni, director of Wonder Cement.
The format of this tournament is very short and simple - the teams consists of seven players each and the innings are also of seven overs each. However, if a team possesses a woman in their ranks, they are awarded seven bonus runs.
"The idea behind this is to increase the participation of women cricketers in the tournament. However, it doesn't mean that a team will be awarded 49 runs if they have seven woman cricketers in their ranks. Be it 1 or 7, the team will be awarded seven bonus runs only," said Tarun Singh Chauhan, management advisor of Wonder Cement.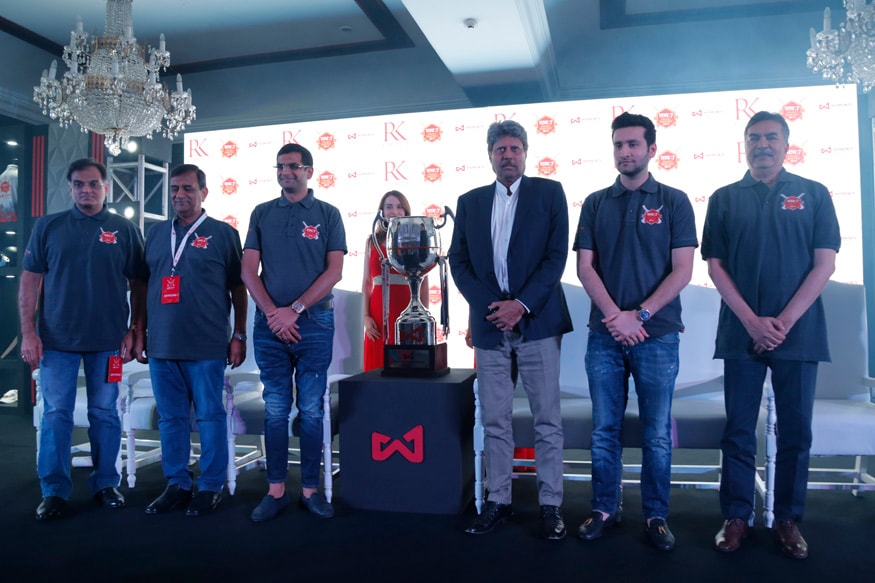 This year, the teams will be playing in three states, with the final to be played in Udaipur. After 15 matches between the 16 shortlisted teams, one winning team will emerge as the 'Team of Tehsils'.
Tehsil's teams will converge at the district level and they will then lock horns against each other till the time only one winner is left from that district. The district teams will then converge at the zonal level and they will meet in Udaipur for the play-offs.
It is expected that there will be around 48,000 participants this year, which is much more that of the last edition of the tournament. Not just this, there are various prizes as well likes the best batsman, best bowler, best woman cricketer etc. However, Kapil Dev announced the biggest prize of the tournament during the press conference in capital.
"I would like to announce that I would reward the best player of the tournament with Rs 1 Lakh. When we were kids, we liked to receive rewards for performing well and so I would like to do so for these kids now," announced Kapil.