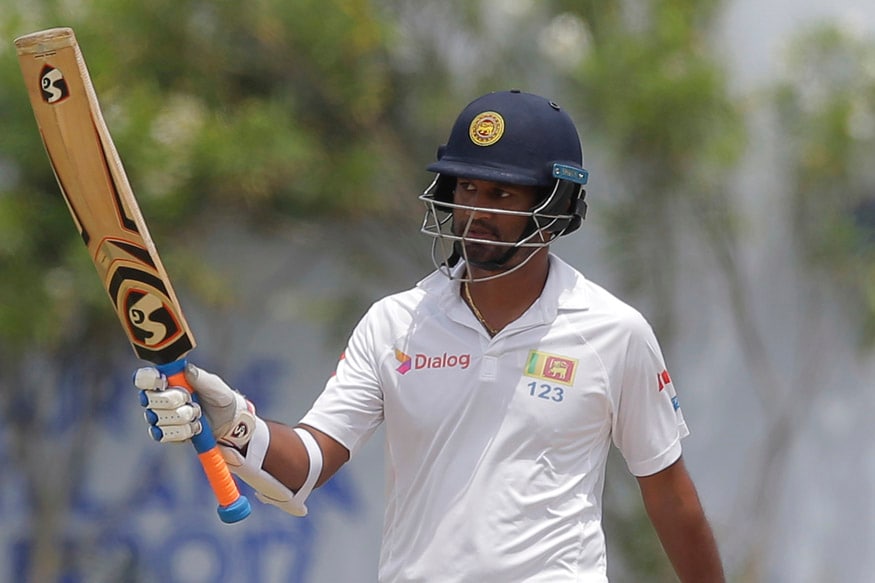 Sri Lanka Cricket (SLC) has imposed a hefty US$ 7000 (approximately LKR 1.2 million) on Dimuth Karunaratne after he was found guilty of having breached his player contract. The opener was arrested and had his driver's license cancelled after he was involved in an accident in the wee hours of Sunday morning in Colombo.
The 30-year-old was reportedly in an inebriated state when he injured the rider of a three-wheel taxi and sent him to the hospital.
"Sri Lanka Cricket decided to impose a fine of US$ 7000 on Dimuth Karunaratne, after the player was found to have violated the 'Player Contractual Obligation,' entered into with SLC," read a release from the board.
"It was observed; that the recent incident which Dimuth was involved amounts to a breach of his 'Contractual Obligation' with the SLC. However, considering Karunaratne's earlier track record; where he has maintained a very high professional standard as a player; SLC will not take further action against him."
Karunaratne had on Tuesday taken to Facebook to offer an unconditional apology for his actions which he described as "utterly unbecoming of a Sri Lankan national cricketer." He further informed that the injured driver had been released from the hospital.