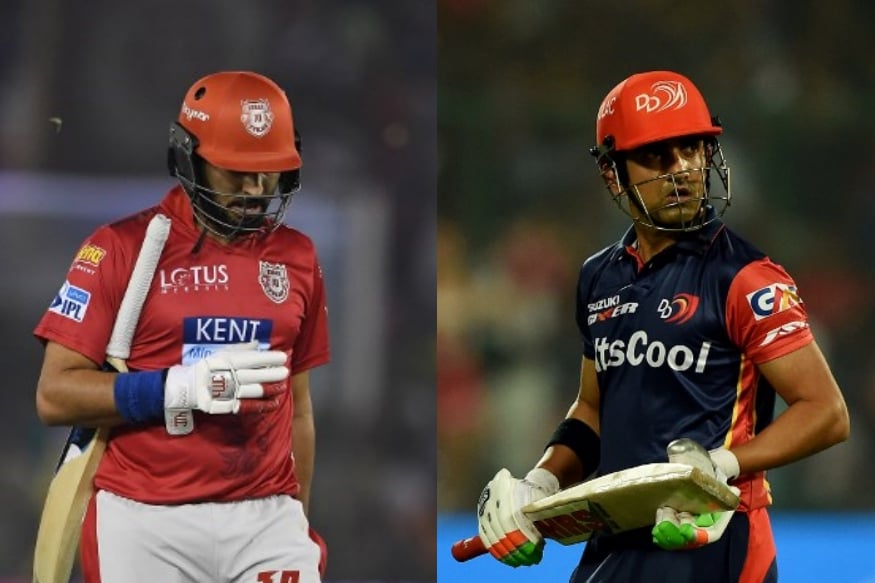 A little over a month back, Yuvraj Singh was full of beans, having made a solid start to the domestic season with a more than passable run for Punjab in the 50-over Vijay Hazare Trophy. He hadn't played for India since the tour of the Caribbean in June 2017, but with the quest for a dependable No. 4 still underway ahead of to next year's World Cup, the left-hander had reason to believe he was in with a shot.
Five weeks on, it would appear as if the sands of time are running out on the 36-year-old, the engine room that drove India's successful campaign in the 2011 World Cup on home turf. Ambati Rayudu has all but have snuffed out whatever residual hope Yuvraj might have entertained by cementing his hold over the two-drop position in One-Day Internationals, while Thursday's decision by Kings XI Punjab to release their one-time 'icon player' back into the Indian Premier League auction pool has raised serious doubts over his white-ball future beyond the international level, too.
Right from the off, it was obvious that for the IPL – the first high-profile domestic tournament worldwide with massive dollops of international flavour -- to transcend novelty and establish itself as a premier stop on the global map, sentiment would have to be a strict no-no. It wasn't long before the owners of the original eight franchises, most of them successful individuals in their respective fields and not given to looking favourably at lack of results, started to crack the whip.
But cricket doesn't run like a business; not even the presence of the biggest names and the best coaching staff in one squad guarantees top-dog status. 'I'll-give-you-whatever-you-ask-for, just-get-me-the-trophy' will not cut ice. The myriad intangibles of cricket mean that an eight-team competition spread over as many weeks doesn't always reward the most talented collection of individuals.
With the passage of time and a greater awareness of the ingredients required to mount a winning campaign, franchises have opted for prudence and common sense, largely resisting the temptation to go on gut-feel, nostalgia and track record, however pedigreed it might be. In the release into the auction pool for IPL 2019 of Yuvraj and Gautam Gambhir lies the starkest evidence that while there will continue to be a place in the 20-over game for the experienced virtuoso, he won't much be in demand if recent performances don't measure up to scratch.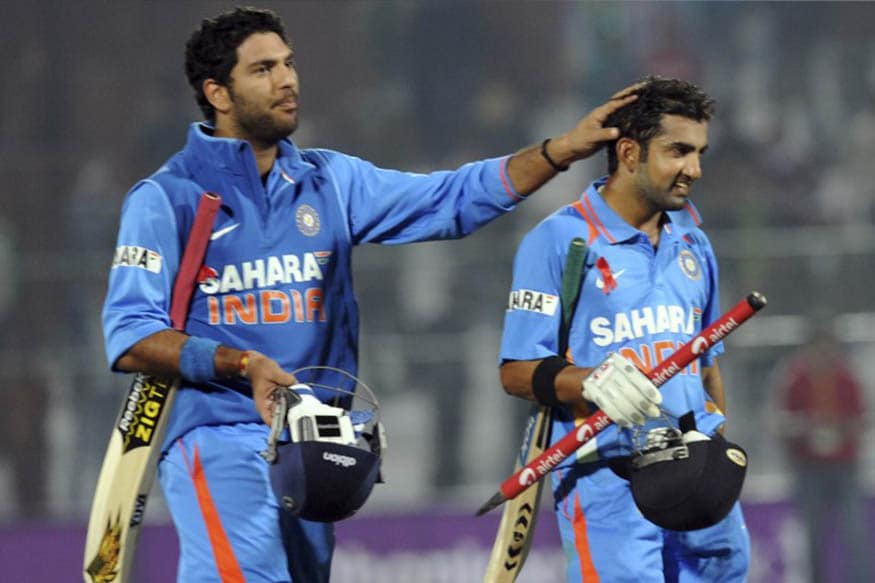 Gautam Gambhir and Yuvraj Singh (AFP)
The seemingly inextricable link between this left-handed duo and T20 cricket dates back to the inaugural World T20, in South Africa in 2007. Yuvraj was the brightest star, lighting up the Durban night with six sixes in a Stuart Broad over on his way to the fastest T20 half-century (12 balls), and following it up with a blistering 30-ball 70 in the semi-final defeat of Australia. Gambhir was more prolific – his tally of 227 runs was second only to Misbah-ul-Haq – if also more under-stated, his match-high 75 the differentiator in the final against Pakistan even though Irfan Pathan walked away with the Player of the Match honours.
Some 11 years on, both men find themselves not so much at the proverbial crossroads as caught up in the sweeping tides of uncertainty following Thursday's developments. At 37, Gambhir is a couple of months older than the compelling left-hander from Chandigarh, and almost certainly eyeing a career beyond cricket, if his recent public posturing is any indication. Whether he will be pushed further in that direction once the mini-auctions for IPL 2019 are done with early in the new year remains to be seen.
Gambhir is truly one of the legends of the IPL. Only Suresh Raina, Virat Kohli and Rohit Sharma have topped his 11-year tally of 4,217 runs from 154 matches. Only David Warner has as many half-centuries as Gambhir does; 36 fifties is no trifling statistic, even accounting for the fact that he has almost always opened the batting, when scoring opportunities are plentiful with field restrictions in place for the first six overs.
Gambhir has topped 500 runs in an IPL season on three occasions, and fallen tantalizingly short of matching that feat a fourth time, in 2017, when he finished with 498. His batting exploits alone set him apart as one of the key influencers of the world's most storied 20-over extravaganza. When you throw in the fact that he is one of only three captains to have led his team to more than one IPL crown, the aura becomes that much more magnified.
It isn't without reason that Gambhir is credited with turning the fortunes of Kolkata Knight Riders around. Bought from Delhi Daredevils for a staggering Rs. 11.04 crore ahead of the fourth season in 2011, Gambhir set about erasing bitter memories of campaigns gone horribly wrong by mixing innate bull-headedness with whole-hearted commitment and a culture that focussed on the team rather than an individual. Glory came calling in his second season in charge. With 590 runs at a strike-rate of 143.55, Gambhir was quite the tour de force with the bat. As if to iterate that 2012 was no flash in the pan, he held the cup aloft two years later, this time inspiring more through leadership than with the bat.
Even in his last season with KKR, in 2017, Gambhir's bat did plenty of talking, but a rethink in strategy, with Dinesh Karthik at the helm, led to the franchise opting not to retain him. The Daredevils welcomed the prodigal son back with open arms and a relatively light purse (it appeared then) of Rs. 2.6 crore, bestowing the leadership role as they sought to overturn a truly dismal record in the competition.
Gambhir's season began with promise, with an early half-century, but quickly unravelled into a series of embarrassments. After six matches that had yielded a measly 85 runs, he stood down from the captaincy, and found himself out of the playing XI. Shreyas Iyer took charge of the side, the young guns of Prithvi Shaw and Rishabh Pant fired more than sporadically; the more imaginative might have likened the big booms to the sounding of a death-knell.
Yuvraj's IPL career, he will be the first to admit, has been a little underwhelming. The debilitating knee injury at the Champions Trophy in 2006 notwithstanding, he had all the trappings of the quintessential T20 player, too – bruising stroke-making, crafty left-arm spin and excellent, if no longer electric, fielding. And yet, after 128 appearances, he only lies 18th in the run-makers' chart with 2,652 runs. Admittedly, he played in the middle order where strike-rates and the circumstances under which runs are made are more critical than sheer volume, yet it must rankle that despite different franchises breaking the bank – a popular cliché come auction time – repeatedly, he didn't touch 400 runs even once, or that he topped 300 runs just thrice in nine full seasons.
Pune Warriors India secured his services in 2011 for Rs. 8.3 crore and Royal Challengers Bangalore went several better by buying him in 2014 for Rs. 14 crore, when he had his most productive season with 376 runs. Encouraged by his performances, Delhi Daredevils one-upped RCB by snaffling him for Rs. 16 crore the following year, but when he finished the season as only the 30th highest run-getter with 248, he went to Sunrisers Hyderabad for a more modest but still impressive Rs. 7 crore in 2016.
His experience bailed the team out more than once as David Warner's men swept to their maiden title. But when they let him go at the end of the 2017 season, he returned to his original franchise, Kings XI, at his base price of Rs. 2 crore, the first signs that the Yuvi aura was beginning to diminish.
Yuvraj was only a bit-player in the season gone by, eight sporadic appearances netting a frugal 65 as his team frittered away a bright start to finish seventh in the table. It was perhaps inevitable, given his diminishing returns as much as his age, that Kings XI would look beyond him.
Whether there will be any takers for Gambhir and Yuvraj, their best years almost certainly behind them, ahead of IPL 2019 is no longer as unimaginable as it might have been even a year back. Time doesn't stand still for anyone, so why should it for the smacker of six sixes in an over, or for a feisty combatant with pedigreed leadership skills? If they have already walked away into the IPL sunset in relative anonymity, it will be a carping shame. But then again, fairytale farewells seldom exist in real life, do they?