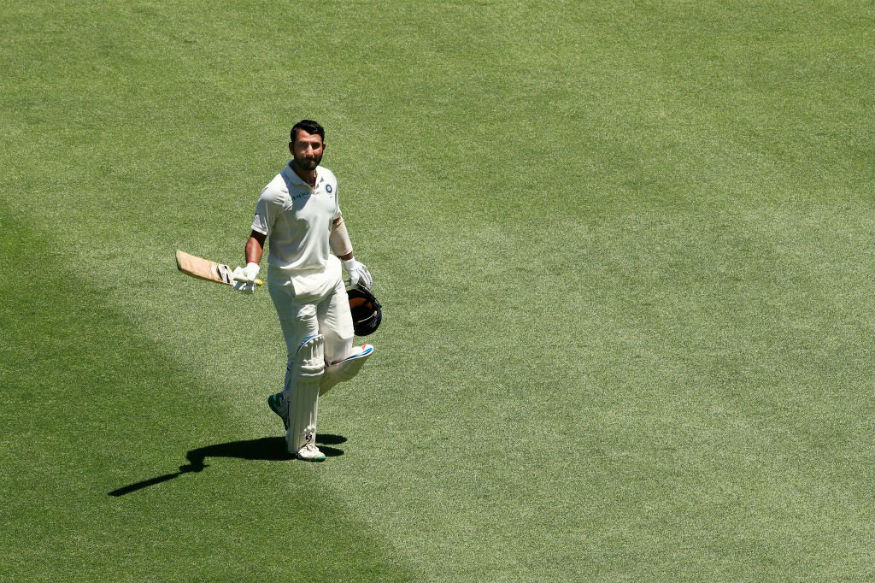 Have you 'walked' every single time you have nicked a cricket ball and a fielder/wicket-keeper has snaffled it cleanly? If you have, well done to you. If you haven't, that's fine too. Walking might make one virtuous, but not walking is no sin. No two ways about it.
The 'to walk, or to not walk' debate has gathered steam in the last few days following the dramatic developments in the televised Ranji Trophy semi-final between Karnataka and Saurashtra. In a matter of three days, the unquestioned hero in the eyes of every Indian fan following the maiden Test series victory in Australia earlier this month became the object of ire and angst of several supporters of Karnataka cricket. All this, because Cheteshwar Pujara, whose 521 runs were massively responsible for India's 2-1 triumph, chose to wait for the umpire's decision following shouts for catches behind the stumps in both innings.
Pujara was caught off the glove for one in the first innings and, once umpire Saiyed Khalid ruled in his favour, went on to make 45. In the second, pouched off the outside edge when on 34, he capitalised on another error by the same official to stitch together a match-winning unbeaten 131. The outrage was directed more against Pujara than the errant adjudicating official. Is it because we hold heroes to a higher standard (in our estimation) of behaviour than we do the less celebrated?
Pujara was in the firing line because we didn't measure up to what others expected of him. It is unlikely that the phlegmatic India No. 3, who has overcome greater scrutiny on and off the field, will be too perturbed by the outpouring of vitriolic anger in the aftermath of the twin reprieves. But is there even merit in expecting a batsman to walk? Would these same unforgiving demanders of morality have condoned Pujara had he walked in a Test match, with the fate of the game in the balance? Or is it that we have come to accept that we will use morality as carrot or stick depending on which side of the fence we are on, and what suits us in that particular scenario?
Each one of us is driven by our own morals, by our sense of right and wrong, of what is acceptable and what is not. Morality's subjectiveness lies in the fact that it is unquantifiable; there are no specific dos and don'ts. It's a bit like the 'umpire's call' in DRS, it can be both correct or incorrect, depending on an individual's standpoint.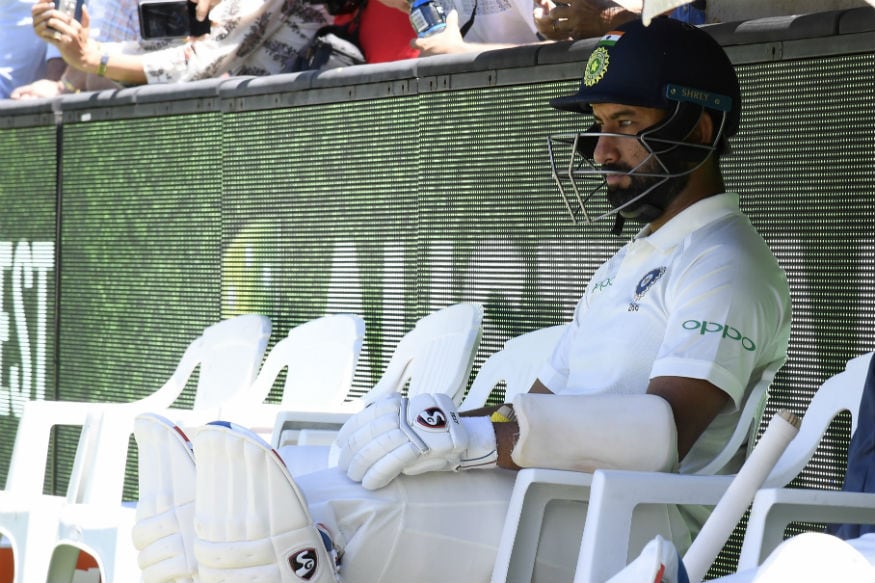 (AP)
The cunning play on Pujara's first name might elicit a guffaw or three, but it is unamusing that he should be saddled with "Cheateshwar" in the immediacy of the twin 'non-walks'. Did he cheat by not trudging off to the dressing-room in either innings if he did know that he had gloved/edged the ball, no matter what the umpire's decision might have been? Or was he justified in standing his ground and going by the adjudicator's call?
What would have happened, for instance, had Pujara used it as a convenient prop by walking in the first innings and not in the second, with the match on the line and with his presence integral to the final destination of the contest? Would he then have gone from saint to sinner in 48 hours?
"Walking is left to the individual," acknowledged Yere Goud, the Karnataka head coach who was a key member of the Railways squad that won the Ranji Trophy in the 2004-05 season. "Sometimes, they get a bad decision, (so) generally they don't walk. That's the case in most of the domestic matches which we have seen." Goud, who made an unbeaten hundred in the final against Punjab, was certainly offering a batsman's perspective. Clearly, to him at least, Pujara not walking was a non-issue.
That's a point of view seconded by a majority of the players. "If I was the key batsman and the fortunes of my team depended on me, then I see no reason why I should walk," added a senior batsman in the Karnataka ranks. "Had I been in his position, I can't see myself walking either. I will always respect the umpire's decision, but I don't see not walking as cheating. And yes, as you would have gathered, I am not a walker!"
I distinctly remember a very animated Adam Gilchrist, by then having earned the reputation of being a walker following the World Cup semifinal against Sri Lanka in Centurion in 2003, urging Mohammad Kaif to follow suit during the Chennai Test of 2004 when the Indian middle-order batsman had edged a ball to him behind the stumps. I found it bizarre even then that Gilchrist, among those who had appealed for and won a leg before shout against Virender Sehwag in the previous Test in Bangalore when the opener had edged the ball on to his pads, should demand that a player from the opposition walk.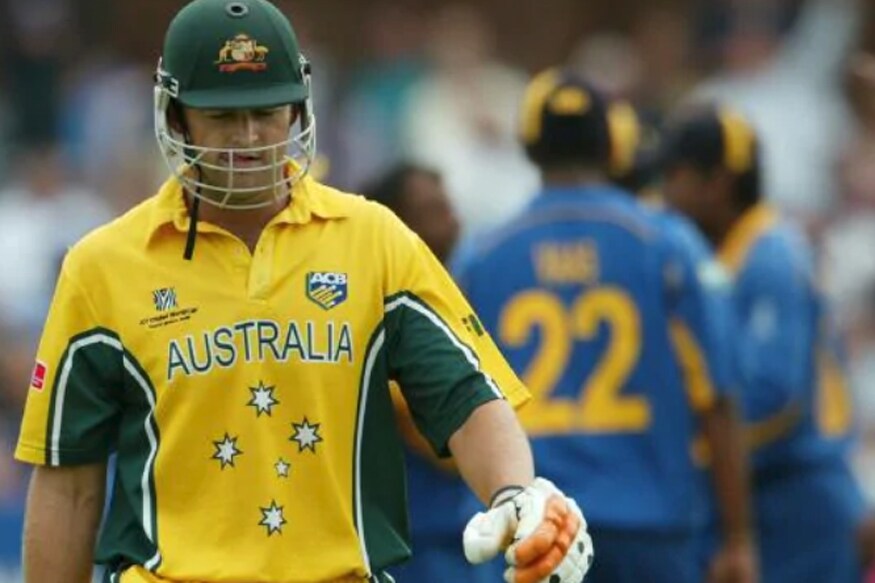 (AP)
I also found it very strange that the same Gilchrist, who had no compunctions telling his opponents what they must do, couldn't impress upon his mates in the Australian dressing-room to do the same thing. Otherwise, Andrew Symonds would have walked on 30 when he nicked Ishant Sharma through to Mahendra Singh Dhoni in the fractious Sydney Test of 2008 and not stayed on to score a match-turning 162 not out. And, who knows, Monkeygate too might not have transpired.
Gundappa Viswanath was an inveterate walker, as was Brian Lara, who turned on his heels and marched on to the dressing-room in the Mohali Test of 1994 when umpire S Venkakatraghavan was in the process of negating an appeal for caught behind off Venkatapathi Raju. Lara was on 91, and still looking for his maiden Test century in India. His gesture was lauded for sportsman spirit, as it should be. But had he not walked, would he have been less of a human being? Methinks not.
Pujara is a decent, upright, cultured, soft-spoken, amiable and affable person. Nothing can change that, most certainly not the events of the last few days in the Karnataka capital. More than his not walking, the greater focus should be on the overall quality of umpiring in domestic cricket. With matches, titles and careers on the line, it is incumbent upon officialdom to ensure that the players are not short-changed. Just as players make mistakes and have bad days, so do umpires. That is an accepted tenet, as is the notion that the decisions – good and not-so-good – have a way of evening themselves out.
As for walking, well, let the protagonist decide. Whether he/she walks, and does so consistently or otherwise, should not dictate the handing down of character certificates. And, as one of my early coaches told me what I am sure is a borrowed cliché, if you fancy a walk, then go to the beach.
(R Kaushik is a Bangalore-based freelance journalist who has reported on more than 100 Test matches. He Tweets @kausheek68)