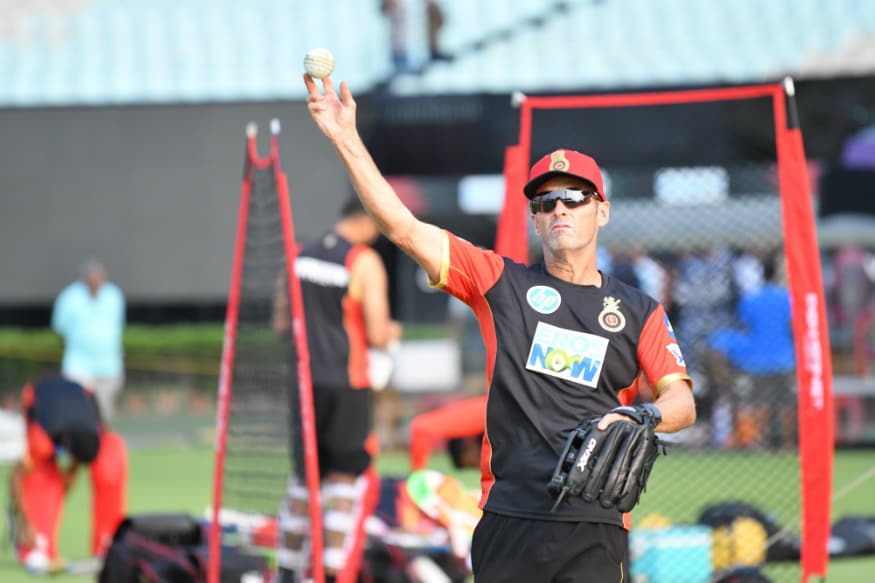 To say that Royal Challengers Bangalore have been one of the perennial underachievers in the Indian Premier League (IPL) is stating the obvious. One of only three of the original eight franchises – apart from Delhi Daredevils and Kings XI Punjab – to never have won the title, the Bangalore franchise has especially struggled in recent times, progressing beyond the league phase just twice in the last seven editions and finishing in the bottom three thrice in the last five seasons.

This alarming trend has assumed epic proportions because the results have come despite the presence of numerous big-ticket names over the years. Virat Kohli has been a constant since the inaugural edition in 2008, while at various stages, RCB have had Chris Gayle, Yuvraj Singh, Shane Watson, Mitchell Starc, Chris Jordan, KL Rahul and Robin Uthappa in their ranks, several of them simultaneously.

After much soul-searching and introspection, the Bangalore franchise has decided to do away with the pyramidal management structure in the lead-up to Season 12. There will be no head coach going forward. With Daniel Vettori serving out his five-year contract, the franchise and the former New Zealand captain have agreed mutually to part ways. Gary Kirsten has been named the new coach and mentor, but his won't be the last word in off-field decision making. Kirsten will be one of many in the coaching leadership group, whose other cogs haven't yet been named. Interestingly, even some of the players will be drafted in to fill a few coaching roles.

This cultural shift, the RCB ownership unit believes, gives the franchise the best opportunity of shaking off the poor runs of the past. At the same time, there is a concerted effort to maintain continuity too. Kirsten was the batting coach and mentor last season and bonded brilliantly with the team; his enviable coaching record was merely an added bonus for Sanjeev Churiwala, who took over as RCB chairman from Amrit Thomas at the end of the IPL 2017.

"The whole idea is to create a winning structure. It will be a passionate team, an actively involved team, which takes ownership together," Churiwala points out during an exhaustive interaction, Kirsten sitting by his side.

"It's not about an individual. It's about collective leadership. With Gary's experience, not just at the coaching level -- we are talking about the coach and mentor for the team -- that is super critical for us, ensuring that he grooms the leadership in the team. We are looking at a cultural change. It is not just the technical skills and playing cricket, it's also about how to create that leadership."

Kirsten is no stranger to either the Indian milieu or the IPL coaching role, having served as head coach at Delhi previously. "What I enjoy about coaching is working out what the environment requires," Kirsten pipes in. "When I joined the Indian team, we didn't know anyone. They were looking for a coach to fit that environment. The same applies for any team - what are the leadership qualities, and where do you fit in it. It requires time. How can I get the best out of players? It is as simple as that.

"My coaching philosophies will not always work. I'm comfortable with that. I'm hopeful that in some environments, they do work. I've had failure and success in my coaching career. We reached the final (of the Big Bash League) with the (Hobart) Hurricanes, and we finished last with Delhi – both ends of the spectrum. One thing you know for certain as a coach – you either have been fired, or you're about to be fired! Hopefully, more times than not, you will get it right rather than wrong. I'm not the head coach, that's not the RCB way this year. I'll look forward to working with the leadership group and captain, and flattening the structure to provide for good thinking across the board. And hopefully, create success for this franchise."


(RCB)

Kirsten goes to great lengths to point out that he is not the head coach, and that it won't be he who will be putting together the team of coaches. However, he is thrilled with the arrangement where responsibility is spread more evenly, empowering more people and thus making more heads accountable.

"To be honest, it makes me more excited than any other way," he insists. "I want to get on with the work, wherever I can add value. For me, it's all about what we can achieve collectively. I am not interested in the accolades and other stuff. I just want to add value to the group. To have a joint leadership role is more exciting for me than being the head coach."

To manage any T20 franchise isn't an easy task, and the magnitude of the challenges are compounded by the high-pressure, high-profile nature of the IPL. Players spend only eight or nine weeks together a year before returning to national duty, so to create a team culture and then to sustain it are massive issues. "That's the big challenge for us all," Kirsten agrees. "IPL has had 11 years now, the most successful IPL teams, you have to ask them that question. What are the things that are allowing you to have more success than the other teams? They could probably articulate it quite well, they could say these are the things that happen.

"Every team is trying to create that. We will look at the things that have been good for us at RCB in the past, and we will hold on to those things and then we will create some new behaviours, we will create a new language that allows us to go from where we are now to get there because we want to be that team. Every team is aspiring to win the IPL, obviously. But it is what we can bring in that shifts us to that. For any leader in an organization or a group of people, that is the responsibility. What are those new behaviours you want to bring into the group that allows them to go from this level to the next? What are the things that have allowed you to get there? That's how you build culture but as you say, you have got eight weeks to do it, it's not easy. But it's possible, because you have got a 10-year history."

While the easiest and most obvious yardstick to measure success is in terms of titles won, Kirsten's philosophy extends beyond that. Almost all his efforts will be channeled towards the Promised Land, but in pursuit of that, there won't be any short-cuts. During his time with the Indian team, Kirsten laid great emphasis on the process, convinced that if the processes were followed diligently, the results would automatically flow. It was no coincidence that when he was in the saddle, India reached the No. 1 ranking in Tests for the first time, in December 2009, and backed it up by winning the World Cup at home in 2011.

"The one word that stands out for me is consistency," Kirsten begins, seeking to outline the elements that go into making a successful IPL team. "The performance is the end result. What are you going to create consistency in performance? When you look at teams with high level of performance in the IPL, they give us great examples of what they are doing and we can say we are learning out of that. I think often, the high-octane energy and intensity around the IPL and the real pressure to get those two points can put pressure on people. Everyone reacts to pressure. If we can put in place a system where we can create consistency – team selection, some consistency with our players that we recruit into the franchise, that will be one big step in helping the situation. But you have to take some pain along the way because if you are not getting the result that you are looking for, the easiest thing is to go into crisis management. Then, you start changing and chopping and when you do that, the players are on a slippery slope."

Famous for his man-management skills, Kirsten places a premium on that aspect, convinced that it is the 'most important job' in coaching. "Next would probably be building a team strategy, as to how you want to play. Cricket coaching has really shifted significantly over the last while. There has been this kind of traditional view that the captain is the main guy and he runs the ship and he makes all the decisions. In T20 cricket, no, he is not making all the decisions," Kirsten points out. "Yes, he makes a lot of them and he goes on to the field, but he goes on to the field with a plan. There is a lot of discussions that are taking place around the selections, the teams, around recruitment for the season, around opposition that we are playing against and how we want to play against them, what players we want to use against them on certain conditions. Working with support staff, preparing the team, rotating your squad.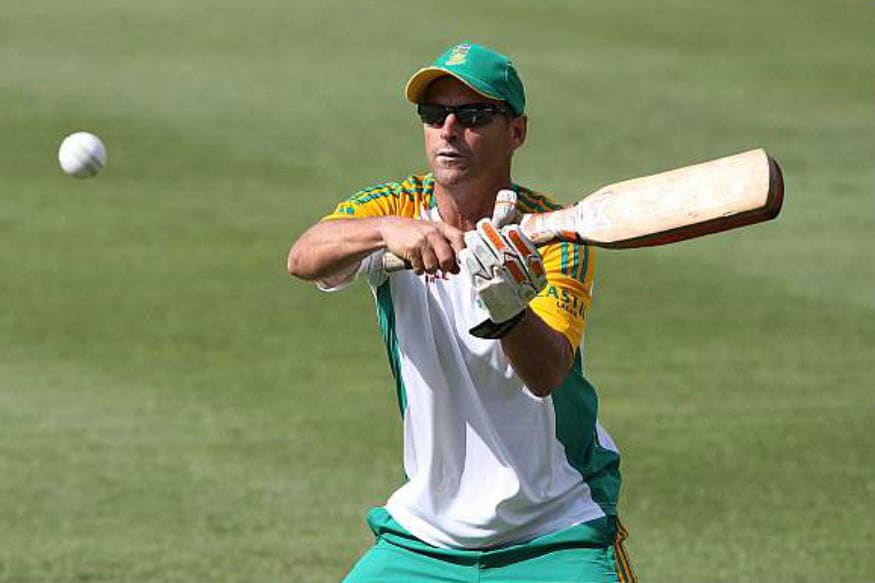 "The coach has got a lot more work to do than the captain. But it is all off the field. When the captain walks on to the field, he has a plan. This is how you are going to play in this game, you got to make it happen. If you take any sport around the world, you will see that the manager or the coach plays a very significant role and T20 cricket's doing that now, more and more. A coach is much more relevant than maybe in a Test match. What I am saying is that the coach is not more relevant than the captain. There is an equal responsibility. I am excited by the way that has been created in T20 cricket because I think it takes a lot of pressure off the captain. I enjoy the pressures that come with it. Ultimately, all you are doing as one of the leaders of the team is doing everything you can to help those players perform on the field. We'll have a lot of fun time as well, don't worry."

One of the areas where the RCB management has received flak in the past is not investing enough in Karnataka players. Last season, 11 from the state played in the IPL; the RCB squad had two, but neither Aniruddha Joshi nor Pavan Deshpande got a look-in. That dynamic too is set for a seismic shift. "I certainly think it's the vision of the franchise," Kirsten concurs. "I had a conversation with the team owners a couple of days back about this, and we feel it's important to recognise local players. They (owners) have asked me to pay attention."

The doughty former South African opener has an interesting theory about how to keep players not involved in the action, relevant and match-ready. "I have got some personal ideas on that," he smiles. "If the BCCI permits for a second tournament, in parallel with the IPL, for the players who aren't playing in the main league, it would be nice. This gives the guys who aren't playing an opportunity because it's really tough for those players for eight weeks for not to play matches. Also it helps when one of your players from the core 11 gets injured and you bring in a guy who has already played five matches as his replacement. As a coach, it's difficult. Some teams have big squads and as a coach, because those two points are important, you focus only on your core 11. Otherwise, it's better to have a dedicated second coach to look after those who aren't playing."

With a parallel IPL pretty much a non-starter, did it then make more sense to have compact squads? "Yes, this is something that we have spoken in length about," Kirsten nods. "At the end of the day, it's all about how you manage all the players in the team over an eight-week period. Every team has five or six individuals who hardly get game-time. Franchises have said we will just take the whole squad but you have 24 players sitting in the change-room, which isn't ideal. Some franchises have said some of the players are going to sit at home (when the team is travelling), which isn't ideal either. I don't know what the perfect recipe is."

Kirsten has been in the game long enough, as player and now as coach/mentor, for him to be well within his rights to put his feet up and soak in the laurels. That is, however, a few years away, as he makes it all too clear as you ask him what keeps driving him.

"I am not sure, maybe I am mad!" he bellows. "I love India, I love the IPL, I have been in three IPLs, and every year you learn more. It is a fantastic tournament and I love coming back to India. I come six-seven times a year. I love coaching. I have enjoyed T20 cricket from a coaching perspective as you do a lot as a coach. It is a busy job as a coach. Head coach of a Test team, everything unfolds over a long period of time and I have found it tough for five days. Three hours works quite well.

"You are very intricately involved. You see the level of communication that's going on between the dugout and the players. In a lot of other sports, you can actually communicate on the field with your players anyway. I am wondering whether cricket's ever going to allow that. But I think with all the match-fixing allegations and things, they are probably going to say no. I would love to be able to have some sort of a direct communication with players on the field. Why not? It would be a nice touch, a nice add-on to the game. Two batsmen in the middle of the 18th over, needing 11 an over. It will be nice if you have a piece of information, you just talk into that earphone and you can say 'Maybe play the over this way or this is what to expect from this bowler'. We as coaches would like that but I don't think it is going to happen. We are still going to get the 12th man to run on to the field with gloves!"

(R Kaushik is a Bangalore-based freelance journalist who has reported on more than 100 Test matches. He Tweets @kausheek68)

First Published: August 31, 2018, 11:01 AM IST