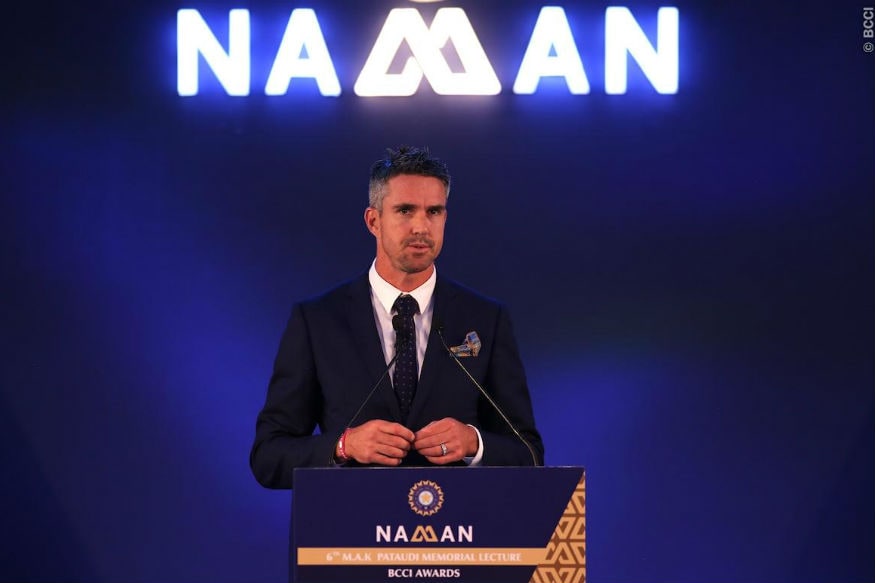 After much fuss between BCCI and CoA, as to who would deliver the coveted 6th Pataudi Memorial Lecture, finally former England cricketer Kevin Pietersen carried out the duty on Tuesday, in Bengaluru.
Pietersen became the first foreign player to deliver the lecture and largely concentrated on the importance of revival of Test cricket. He went on to give a few valuable tips to Afghanistan team, who are going to face India in their debut Test on Thursday.
Addressing the Afghani players who would be part of their country's first Test, Pietersen said, "There are many others infinitely better qualified to describe the social, political and cultural impact of that sporting leap. But I know what it means as a sportsman. Because, in my humble opinion a hard fought five-day Test match remains the greatest all-round challenge in modern day sport.
"A challenge as mentally demanding as it is physical. A challenge demanding the very highest levels of concentration of technique, of determination, of stamina, all, for the batsman at least, with no second chances."
Pietersen gave a mantra to the Afghanistan team to remain committed to Test cricket too. In his opinion playing Tests should be as lucrative as T20 cricket.
"How do you ensure that Rashid Khan and his fellow stars in this room commit to Test cricket? How do you push them towards a career where they truly care about the five-day game? Where they don't just pay lip service to the national Test side but dream of Test cricket and strive to master it?
"It's remarkably simple. Ensure that it becomes their priority. They are professionals. They are brands in their own right. And as this incredible Afghanistan team proves great players can move mountains - and inspire populations.
"So ensure that they are paid as well over five days as they are over five hours of 20-20 cricket. You can't blame a player for seeking financial security through his or her sporting talent.The days of amateurism are gone."
He went on to add, "You guys are sitting on the very edge of history. The doom mongers say this is a dying form of the game, but you have it within your grasp to keep it alive. You are representing a population of 36 million people.
"Your country has scaled the ladder across the shorter forms of the game but this is bigger and better. And I have every faith that at some stage during the game one of you will lift your bat – or the ball - up high. Not just to acknowledge the applause for your personal achievement but, more significantly, to pinpoint that moment when all your hard work, the sacrifices you have made and the expectations of others that you have carried on your shoulders have borne fruit."
The former England skipper did not conclude there, and wants Afghanistan players not only to commit themselves fully, but entertain too.
"Far from Test cricket dying, you are creating a new beginning. And my dearest hope is that the administrators of cricket around the world can do everything within their power to harness that momentum across India, the sub-continent and beyond.
"And last – but most definitely, not least, when you are at the crease and have played yourselves in, commit yourselves fully. Play not just to attack. But to entertain.
"Play in the spirit of the great Tiger Pataudi. And if you take his values onto the square then whatever you achieve in this game and wherever it takes you, you will never regret a moment of it."