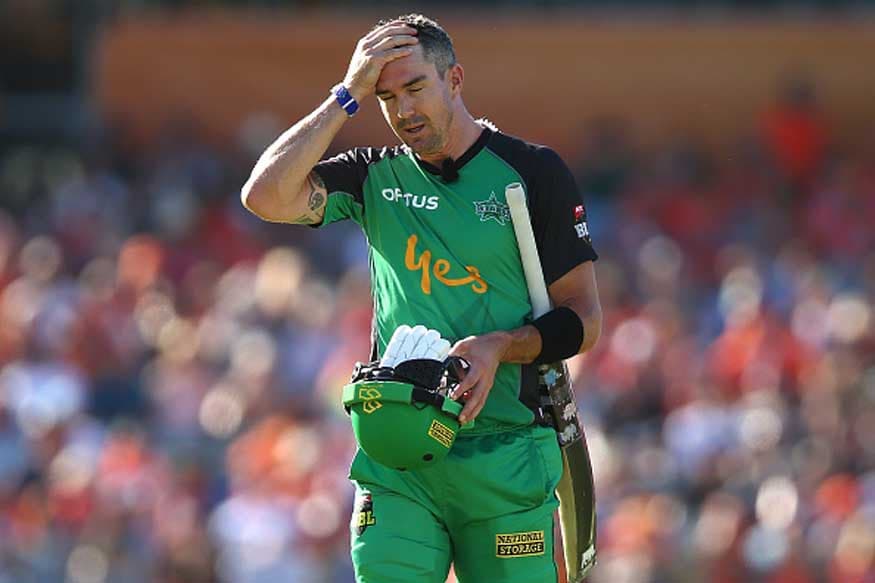 English cricketer and batting ace Kevin Pietersen has hinted at retirement with the upcoming Big Bash League likely to be his final swan song in what has been an illustrious career so far.
Speaking to cricket.com.au, Pietersen, who is one of the most sought after T20 players said, "I am definitely coming to the end of my playing time. So I am definitely going to enjoy the last few digs. It's fairly close. It's the practice that you look at and you just think, 'do I want to do it?' I've still got the energy at the moment but it's dwindling."
When asked directly if this could be the last time he stepped on the cricket field, he said, "Possibly. I'm coming to the end of my career. My career is not going to be defined on how I play in the Big Bash. My career has already been defined by all my ups and downs through a long career.
"It's my job to come here and help others, help the youngsters, be a good influence, be a positive influence on the team. That's what I've done for three or four years," he added.
In T20I, Pietersen has a reputation for being a big hitter. He has played scored 1176 runs in 37 T20I at an astounding strike of 141.52.
Ever since Pietersen made his first international appearance in the 2005 Ashes series, he became a fan favourite with his aggressive brand of cricket.
However, the same qualities that made him such a hit, also caused him troubles with English cricket authorities. Pietersen had a love-hate relationship with the England and Wales Cricket Board (ECB) throughout his international career.
The relationship ended after the 2013 Ashes campaign, where Pietersen was unceremoniously sacked in an attempt to rebuild the squad after the 5-0 thumping Down Under.
Pietersen ended up playing 104 Tests for England, scoring over 8181 runs with an average close of 47.12. He also played 136 ODIs and 37 T20I for his country