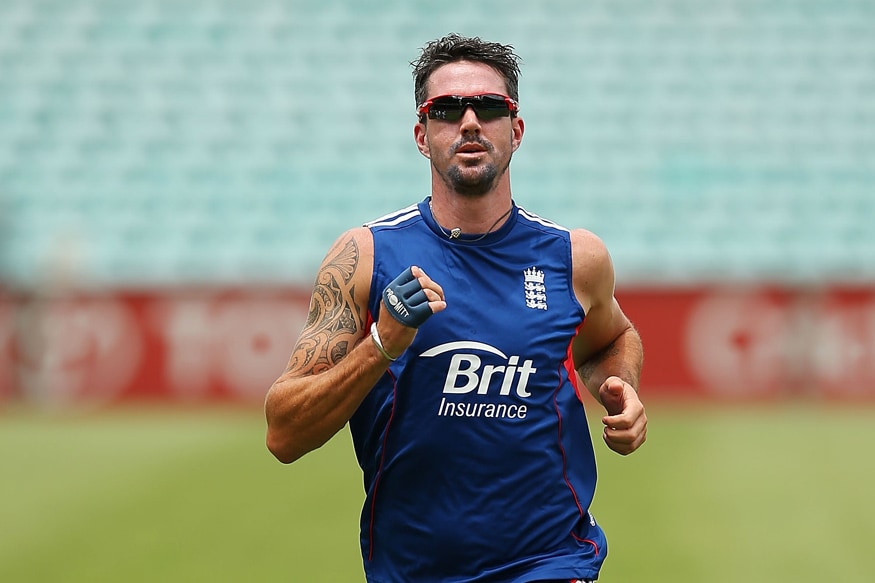 Being a cricketer is not easy thanks to the hectic cricket calendar these days and former England skipper Kevin Pietersen has revealed that being dropped from the team after the Ashes in 2014 was a boon in disguise for the South African and his family as it helped save his marriage.
"England did me a favour in sacking me in 2014 because it has helped me with my relationship with my kids no end. I didn't want to be a lousy dad. For the birth of my son Dylan in 2010 I had to fly back from playing in the Caribbean, see him being born then get a helicopter to Gatwick the next day to play in a semi-final for England. I was absent," Pietersen told news.com.au.
"Jess has been a rock to me but we've had tough times. People don't understand the pressure that goes on between the four walls of home when it's all going wrong, like it did for me on a daily basis for a year. We've put up with a hell of a lot while I was playing for England."
Looking back, Pietersen feels that the fallout with the English cricket board actually helped in improving things at the home front and also now gives him the opportunity to be the best father.
"That massive fallout I had with England raised my profile and assisted and enabled me to turn a bad thing into a good thing. People think, 'Cricket, cricket, cricket'. Well, stuff cricket. It means that what Jess and the kids have now is so special. I've got such a wonderful life. I wouldn't want to be back on that England treadmill. It becomes monotonous," Pietersen said.
"That sacking and the hullabaloo it caused for six months has been the best thing for my life. Now I wake up with the kids, put them to bed, take them and pick them up from school. I watch most of Dylan's sport. I will hands down see my kids more than a lot of people. I'm now hopefully being the best dad my kids could have. All I care about is my family and my African roots."
KP goes on to say that captaining the English side was the worst job he had been handed. "I was under strict protocols. They tell you where you have be, you have to ask to do this and that. I had the best time playing for England. I wouldn't live here if I didn't love England. There have been hurdles. I was under the microscope. When I was captain, it was the worst year of my life. I took stock and gauged what and who was important," he said.
Having tried hard to be accepted by the people around him, Pietersen is finally at peace with himself and his roots. "I tried too hard to be English when I played for England. I always got annoyed when people said I was South African. I concerned myself all the time with what can I say, can I talk differently? But you have to accept, you are what you are. When I played for England I played to win and I was proud to wear the Three Lions but am I English? No, I'm South African," he said.