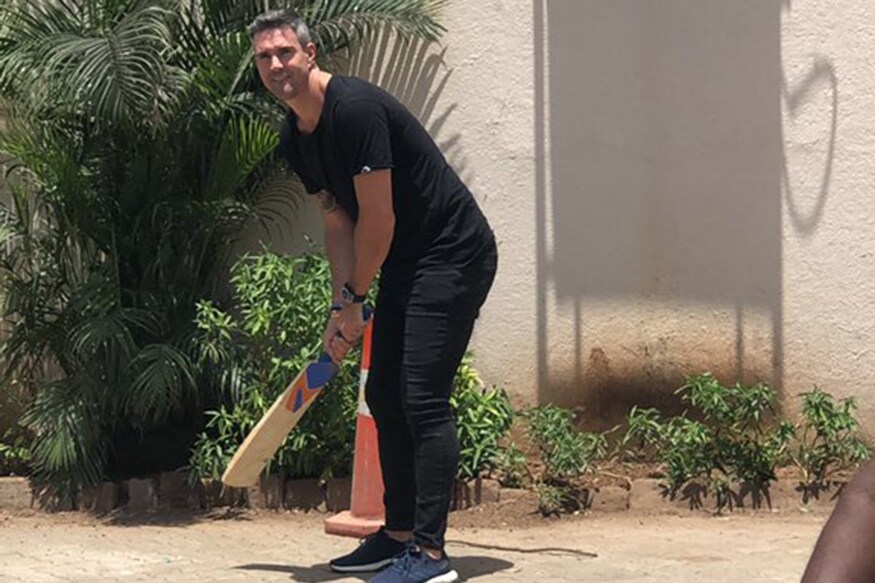 In the subcontinent, various kids have grown up playing gully cricket. Last year, a video of Sachin Tendulkar went viral as he decided to join a few kids on the streets of Mumbai for a session of gully cricket.

Kevin Pietersen has been enjoying his time commentating in the ongoing Indian Premier League. However, on Thursday, he decided to pick the bat once again and take guard, this time while playing gully cricket in Mumbai.

The former English batsman was witnessed playing cricket with the locals. The 38-year-old even shared a video clip of the same on his Instagram account. He wrote, "#GullyCricket morning in Mumbai. How brilliant! What legends to play this beautiful game with...!"




This isn't the first time that Pietersen engaged himself in some gully cricket action. The 38-year-old played along with a few youngsters in Bengaluru in March. "Just stopped on the side of the road to play gully cricket in Bangalore. Always wanted to do it! Today I did it!" wrote Pietersen on his Twitter account.


Just stopped on the side of the road to play gulley cricket in Bangalore. Always wanted to do it! Today I did it! ❤️ pic.twitter.com/7HTLgIAd8Q — Kevin Pietersen (@KP24) March 28, 2019




The former England captain retired from competitive cricket in 2018, playing his last game in the Pakistan Super League. Pietersen's last appearance in the IPL was way back in 2016, representing the Rising Pune Supergiants. His international career was cut short following the Ashes debacle back in 2013-14 series as Australia whitewashed the visitors 5-0

The right-hand batsman went on to register more than 13000 runs in his international cricket career. The charismatic batsman was also a part of England's successful WT20 campaign in 2010 where he was named the Man of the tournament for his brilliant run with the bat.



First Published: May 2, 2019, 7:07 PM IST