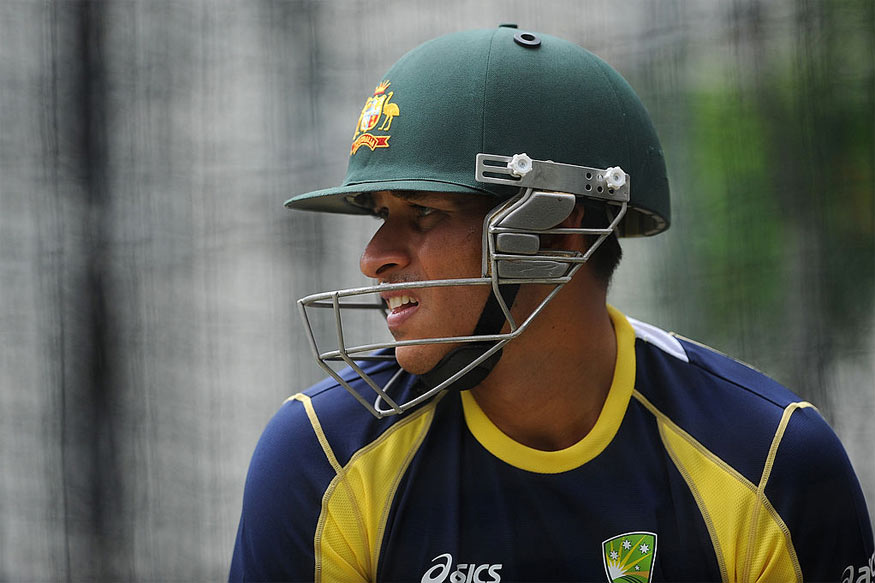 Usman Khawaja has said that his recovery from a knee injury has been running ahead of schedule and that he is targeting a return for the start of the four-match Test series against India in early December. The 31-year-old suffered a meniscal tear in his left knee at a training session during the second Test between Australia and Pakistan in Abu Dhabi last month. There were initial fears that the injury will keep him out of the India series but having already undergone surgery, Khawaja is confident that he should up and running soon.
"My recovery is going really well so far. I'm trying to keep it cool, but it's actually going really well," he said in Brisbane. "I'm 10 kilograms lighter than I was in South Africa maybe seven months ago, so I'm sure that helps the knees in some respects.
"I feel like I'm a little bit ahead of where I should be. If I keep doing the little things right – looking after my body, being disciplined – hopefully that'll transition to me coming back in time."
Apart from a swift return to the Test side, Khawaja also revealed his ambitions of playing the World Cup next year. The left-hander has only played 17 ODIs across almost six years, averaging 36.17 last playing a 50-over game back in January 2017. But, with Australia having lost 17 of their last 19 ODIs, Khawaja's experience in the top-order could well help in arresting the slide especially with Steve Smith and David Warner still serving their bans.
"It's one of my major goals, to get back in the one-day side. I've had chats to Justin (Langer) about it, and he knows where I'm at with it," Khawaja said.
"I've obviously done very well in one-day cricket over the years in state cricket for Queensland and whoever I've played with, so I'm confident I could do well in the one-day team."
His untimely injury poured cold water over Khawaja's possible return to the Australian ODI side for the three-match series against South Africa but the southpaw is hoping he remains in the scheme of thing come the World Cup next year.
"Targeting that World Cup is a big thing, it's one of my major goals – playing in that World Cup or at least being part of that squad," admitted Khawaja.
"The (ODI) team (to play the Proteas) hadn't been picked when I got injured, but I felt like I was putting my hand up and I really wanted to get amongst it if selected and play some one-day cricket.
"Hopefully, when I'm right and everything's going well, I can put the performances up. But the guys in the one-day side are very good players – I have no doubt they'll come back strong."