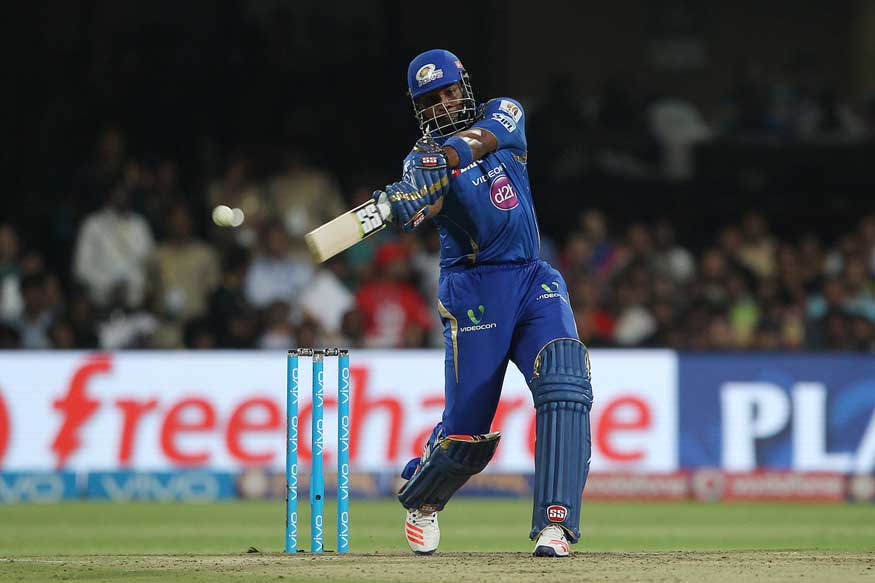 New Delhi: West Indian star Kieron Pollard has become the latest entrant in the 7000 runs club in the shortest format of the game. Pollard needed just 33 runs ahead of the match against Royal Challengers Bangalore at the Chinnaswamy Stadium on Friday and he achieved the milestone with comfortable ease.
Pollard smashed 70 runs off just 47 deliveries which included three fours and five massive sixes.
It took Pollard 361 matches to reach this milestone and by doing so, the all-rounder became only the fifth player ever to aggregate 7000 runs in T20 cricket.
Over the years, Pollard has become a T20 specialist and has played league cricket all over the world. Apart from Mumbai Indians in the IPL, Pollard has also donned the jerseys of Adelaide Strikers, Barbados Tridents, Cape Cobras, Dhaka Gladiators among multiple others.
The other players to have scored more than 7000 runs are -
1. Chris Gayle : 9997 in 289 matches
2. Brendon McCullum: 7411 in 269 matches
3. Brad Hodge: 7338 in 270
4. David Warner: 7011 in 224
Meanwhile, Virat Kohli and Suresh Raina are the only two Indians in the Top-10 list of most runs scored in T20 cricket.