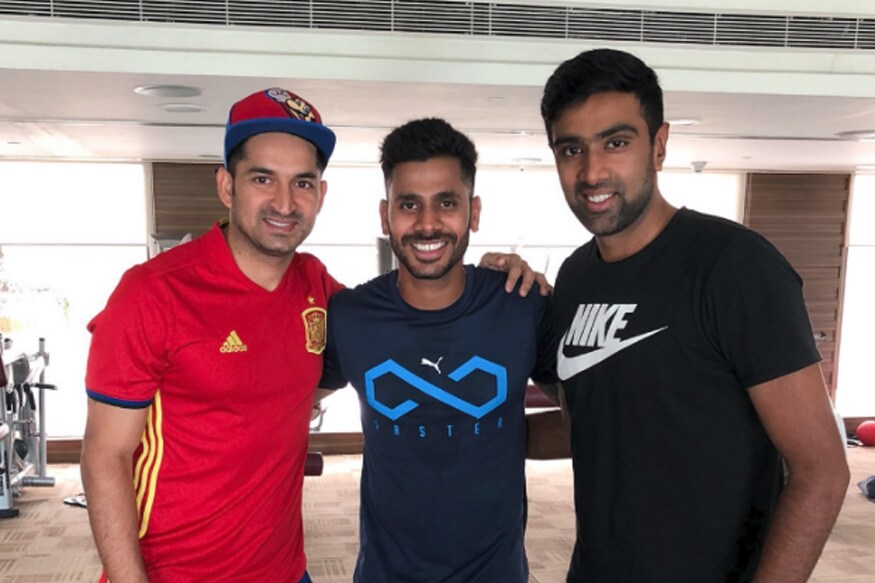 With Indian Premier League 2018 just days away, the Kings XI Punjab stars Ravichandran Ashwin, Mohit Sharma and Manoj Tiwary hit the gym ahead of their first game against Delhi Daredevils.
Middle-order batsmen Tiwary wrote on twitter, Had a great first Gym session wit @ashwinravi99 nd @imohitsharma18 👍😊
Had a great first Gym session wit @ashwinravi99 nd @imohitsharma18 👍😊 pic.twitter.com/WJttY0Y9T2

— MANOJ TIWARY (@tiwarymanoj) April 2, 2018
There seems to be a concentrated effort on fitness this IPL as many of the franchises are conducting a yo-yo test.
According to Indian Express, four out of the eight franchises have already made their players undergo the yo-yo test in the lead-up to the event.
Mumbai Indians conducted their yo-yo tests at a ground in the outskirts of Mumbai whereas other franchises who too have made it mandatory for their players to take the test are Royal Challengers Bangalore (RCB), Kings XI Punjab and Rajasthan Royals.
It is also learnt that Sunrisers Hyderabad, Kolkata Knight Riders, Delhi Daredevils and Chennai Super Kings are yet to adopt the endurance test in their training schedules.
Mumbai players were given 14.5 seconds to complete each level of the yo-yo test, starting from level 5.
At RCB, players had to undergo the test as soon as they were picked in the auction, just to get their lung power tested. The reason for this is, so that the teams can design the training programmes accordingly.
"The teams now want their players to match up to the standards adopted by international teams around the world. India now has made the yo-yo test mandatory, so it's natural to see some of the IPL teams follow suit. It's good to see where each player stands in terms of their fitness levels how much work the support staff needs to put in behind the scenes with them," said one member of an IPL team.