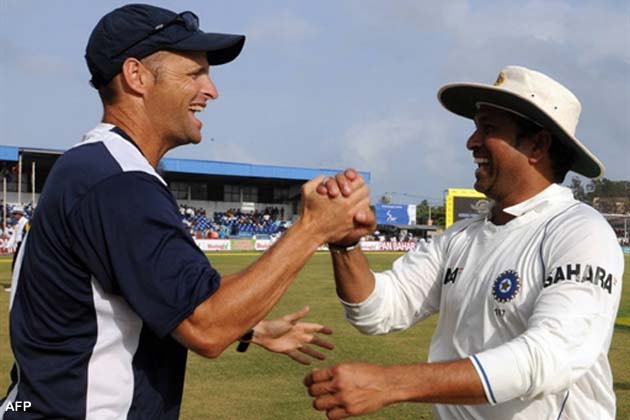 Johannesburg: South Africa is keen to avail Gary Kirsten's services after his contract with India expires next year but the country's cricket board (CSA) might not be able to afford the former Protea left-handed batsman in the wake of a sponsorship row, according to a report.
Kirsten's contract with India is till next year's World Cup in the sub-continent and according to the Afrikaans weekly Rapport even though the CSA is interested in the left-hander, the board might have to do way with him as long-time sponsor Standard Bank has stopped its sponsorship.
Ironically, the bank, taking financial strain and facing retrenchments of staff, announced the end of its sponsorship on the same day the CSA had set up a panel to find a replacement for current coach Corrie van Zyl, who will return to his position as head of CSA's High Performance Programme in Pretoria after the World Cup.
Rapport said it had reliably learnt that CSA had already been in discussion with Kirsten but is likely to be paid much less in comparison to what he used to get in India unless another major sponsor comes comes in.
Kirsten is believed to be receiving a basic package of USD 1m in India.
Having led India to the top of the world Test rankings in February, Kirsten is the current favourite to take over as the new Proteas coach, even though he said that he has not committed to anyone yet.
With current assistant coach Vincent Barnes also in the running, CSA insiders said they would cast the net wider, including abroad, if Kirsten was not available.