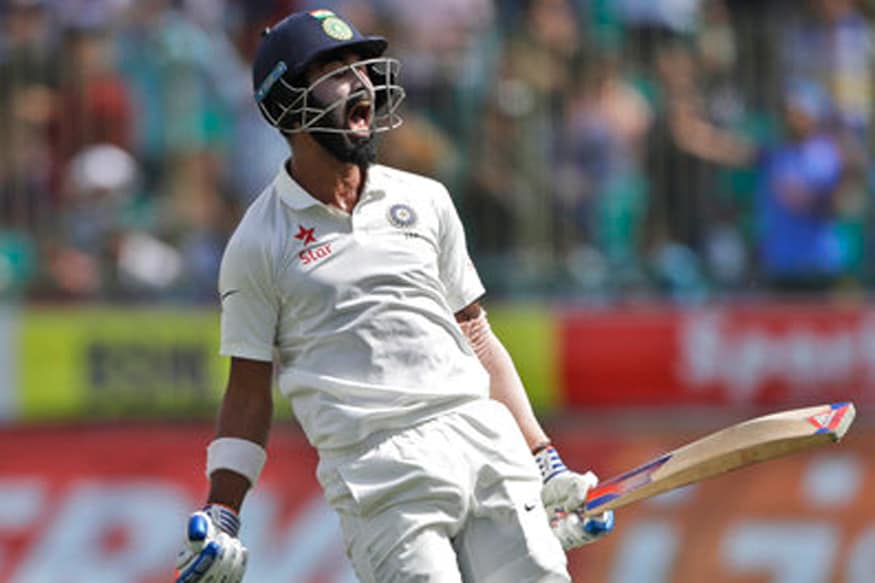 New Delhi: KL Rahul was the man who played the anchor as India romped home on the fourth morning of the 4th Test at the HPCA Stadium in Dharamsala on Tuesday. And Rahul says he was happy to take a few blows on the body to see his team home.
A naturally aggressive player, Rahul looked to curb his instincts as pat Cummins and Josh Hazlewood came out all guns blazing on Tuesday morning.
Commenting on his thought process in the middle, Rahul said: "Here I took a few knocks on the body. All I was telling myself, take a few hits for the team. I don't know what else was running in my mind.
"After Pune, I knew I couldn't play my shots, it was a big restriction. I love to play my shots, dominate the spinners, but I had to play a different game. Pretty disappointed I couldn't convert, but right now nothing else matters."
It was indeed a brilliant show as Rahul completed his sixth fifty of his Test career. It was a well-measured knock from the opener as he showed character and just waited for the bad deliveries to make it count.
Despite playing a comparatively controlled knock, as compared to his natural style of play, Rahul hit 51 off just 76 balls with nine boundaries.
Rahul was in fact more than happy to run the quick singles and keep the scoreboard ticking, clear signs of maturity.
@media only screen and (max-width:740px) {
.quote-box{font-size:18px; line-height:30px; color:#505050; margin-top:30px; padding:22px 20px 20px 70px; position:relative; font-style:italic; font-weight:bold}
.special-text{font-size:24px; line-height:32px; color:#505050; margin:20px 40px 20px 20px; border-left:8px solid #ee1b24; padding:10px 10px 10px 15px; font-style:italic; font-weight:bold}
.quote-box img{width:60px; left:6px}
.quote-box .quote-nam{font-size:16px; color:#5f5f5f; padding-top:30px; text-align:right; font-weight:normal}
.quote-box .quote-nam span{font-weight:bold; color:#ee1b24}
}