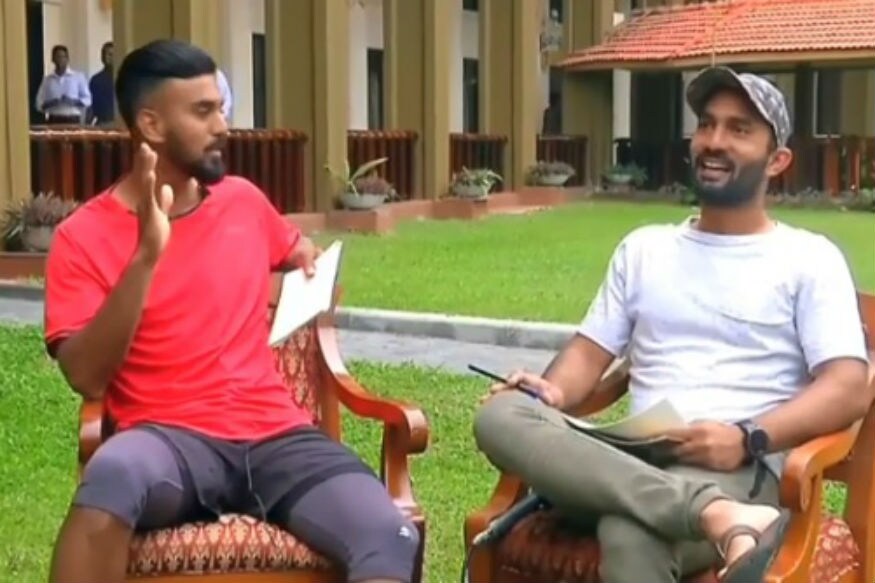 India take on Sri Lanka in the third T20 international in the on-going Nidahas Trophy on Monday and a win will put them in the driver's seat for the summit clash.
Ahead of that, the team seemed in a relaxed mood, as opening batsman KL Rahul and wicket keeper Dinesh Karthik took some time out to play what they call 'The Best Friend Challenge.'

In a video released by the BCCI on their website, the duo can be seen using placards and pens to play this game.

Rahul took it upon himself to explain the rules: "We have various cue cards and each of them has questions which we have not seen yet. So, he (DK) will answers questions about me and I have to answer questions about him and we will write in in a piece of paper and then we will see whether it matches or not."

Karthik, who admits in the video that he shares a good equation with Rahul and teammate Hardik Pandya, said "I, sometimes get too caught up in cricket, so I like speaking to people who do not think too much about the field. I enjoy the camaraderie; Rahul, I and Hardik have created a bond where we hang out a lot."

Both players were also asked who their best friend was in the team, and both Karthik and Rahul have Hardik Pandya that honour.




Opening batsman Rahul further went onto add that they do not miss their best friend, whereas Karthik had some kinder words. "No, we do not miss you at all Hardik Pandya. The next three months are going to be peaceful time," Rahul said. Karthik added: "This is a far more relaxed time. We are definitely missing him. Everything is going good on the tour."

Rahul further went onto speak about his best friend in team Hardik and called him a 'diva'.

"It's so peaceful, because he is like a diva when we go out. He wants all the attention – 'everybody look at me, everybody listen to me talking… I am wearing this watch, this is what I bought today.' And we're like – 'Dude, we are not interested, we don't want to listen to you talking," he said. But later the opening batsman admitted they actually miss Pandya. "He keeps it entertaining when we go out, we actually miss him," he said.



First Published: March 11, 2018, 11:44 AM IST