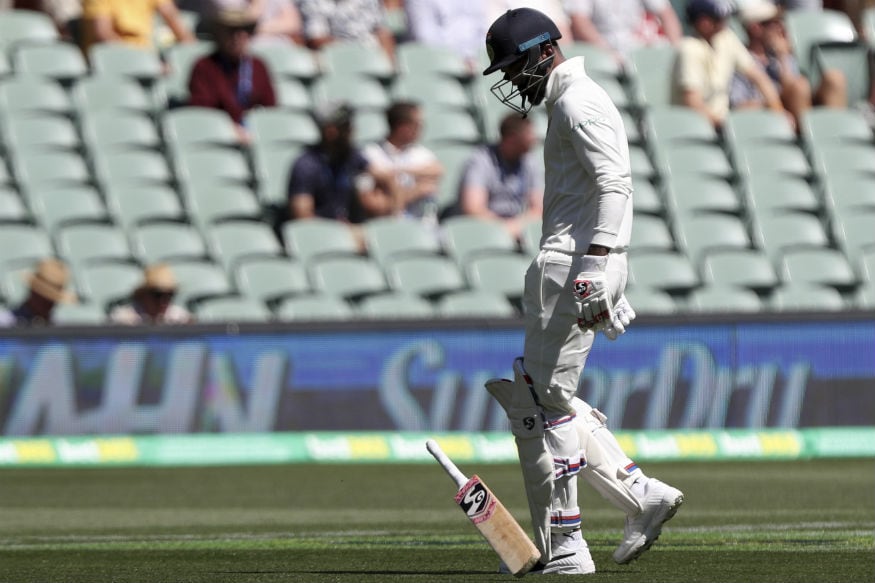 Former India batsman VVS Laxman said KL Rahul's form is a concern, adding he has 'often flattered to deceive'.
Rahul managed scores of 44, 38, 13 and 6 in four innings in West Indies; he wasted opportunities to convert starts in the first Test in Antigua and didn't get starts in the next game in Jamaica. He hasn't managed a 50+ score since his 149 against England at Oval 12 innings back. Prior to that knock, he managed only one half-century in his previous 15 innings.
Laxman also added that India will need more from Rishabh Pant, who scored 58 runs from three innings in the tour.
"There were lots of positives for India, but question marks hang over the batting," Laxman wrote in Times of India. "Cheteshwar Pujara must be disappointed at a modest start to a new season, but the greater concern is over KL Rahul. His ability is never under question, and he is no longer a newcomer to Test cricket. He has got numerous opportunities, but he has often flattered to deceive. India will look for more from him and Rishabh Pant, both with the bat and the gloves, in future."
Laxman, though, was full of praise for Hanuma Vihari who top scored in the series with 289 runs at an average of 96.33. Vihari also scored his maiden Test century in the tour, and Laxman said he looks forward to 'greater things' from India's new No. 6.
"There is so much to admire about the brand of cricket India played, and no one exemplified it better than Hanuma Vihari with the bat and Jasprit Bumrah with the ball," Laxman wrote.
"I have followed Vihari's career closely. I am convinced the years of first-class cricket have instilled the temperament and mind set to score runs consistently in Test cricket. Speaking from experience, I can say that batting at No. 6 is not an easy task.
"But Vihari has been at home, enhancing his reputation as a Test batsman with every outing. He is very calm and mature at the crease, looks to dominate the spinners with exemplary use of the feet, and is assured against fast bowling. I look forward to greater things from him."