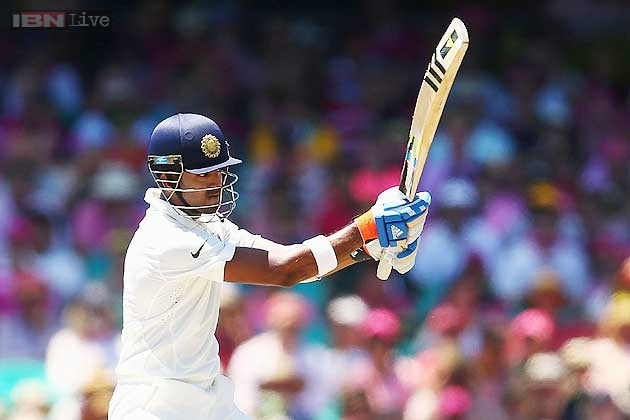 Karnataka are virtually assured of repeating last year's Ranji Trophy triumph, having moved into an impregnable position against Tamil Nadu in the final at the Wankhede stadium in Mumbai. However, they'll be without the services of KL Rahul, one of the heroes of the game, for the Irani Cup, slated from March 17 to 21 at the M Chinnaswamy Stadium in Bangalore.
Rahul injured his hamstring on Sunday (March 8), the first day of this year's final, while sliding in the field, and had retired hurt after batting for a brief while towards the end of the day. He returned on Monday when Karnataka were 84 for 5, sharing a mammoth 386-run stand with Karun Nair that stretched well into Tuesday's play.
Rahul's left hamstring bothered him throughout his 188 in Karnataka's innings, but he battled through the pain - picking off the boundaries on offer from a flat bowling attack and taking runs only when he could stroll through the wickets comfortably.
Karnataka were eventually all out for 748, with a massive lead of 628, but Rahul did not take the field when his side came out to bowl for a second time. At the end of the day's play, he was still walking with visible trouble, and while most of the Karnataka team prefer to walk from the stadium to the team hotel, Rahul was among the few who took a cab. He is expected to take ten days to recover completely.
Rahul recently made his Test debut against Australia in December last year, and hit 110 in his second Test - the fourth and final one of the series - before returning to join Karnataka's Ranji campaign. He has amassed 838 runs in just five matches, including a 337 against Uttar Pradesh, which was Karnataka's first triple-century in history. He sits third in the run charts for the season, despite playing less than half the matches that Karnataka's Robin Uthappa (912 runs) and Tamil Nadu's Abhinav Mukund (858 runs), the top two, have played.