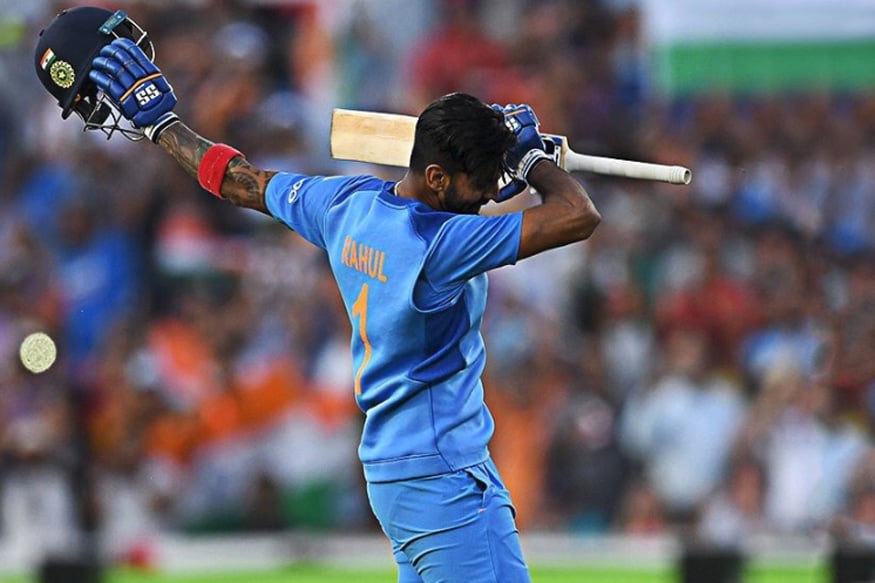 New Delhi: Calling his match-winning ton against England in the first T20I in Manchester 'very special', KL Rahul says he is relieved to finally cross the three-figure mark after failing to convert fifties into hundreds on a few occasions in the recent past. Rahul's last three figure score in international cricket had come in 2016 in a Test against England in Chennai.

After India won the game by an emphatic 8-wicket margin to take the series lead, Rahul opened up about his battle with injuries to teammate and guest interviewer Dinesh Karthik, saying the last one and half years had been very tough on him.

"This is a very satisfying time for me. I have a few international hundreds but this means the world to me. It is very special to me because the last international ton I got was about two years ago," said Rahul in the video uploaded by BCCI.tv.

"I have been getting fifties in the IPL and even in the Test matches… have been in an out of the ODI team. It's been a rough one and half years… with injuries. I haven't chased anything with so much heart and passion so this means the world to me. I have not been someone who chases numbers but when I was not getting the three-digit mark then I realised how important it is," he added.


DON'T MISS: From his match-winning century, him going through tough times to coming up with new celebration styles, @klrahul11 speaks to @DineshKarthik post #TeamIndia's comprehensive 1st T20I win against England - by @RajalArora
Full Video Link----> https://t.co/991dWFlVZp pic.twitter.com/uUl6mK9jl0

— BCCI (@BCCI) July 4, 2018



Karthik asked Rahul to give more insight on the 'bad phase' that we went through and the right-hander said: "I can't really say it was rough or hard as I was getting the fifties. Sometimes being out-of-form means getting out in single digits but that wasn't happening. I was getting starts, I was batting well… obviously getting injured and being in and out of the team… not finding spot in the team was tough."

Rahul also heaped praise on the Indian Premier League (IPL), saying the league helped him build confidence in his game. Rahul finished as the third-highest scorer in the IPL XI and the swashbuckling batsman said that he is carrying that form on to the international stage and wants to keep it going.

"I have strived to finish games for my team in the IPL. The IPL success has given me immense confidence. I've worked hard on my fitness. Hopefully, I continue and carry this momentum forward," he said.

First Published: July 4, 2018, 10:09 PM IST