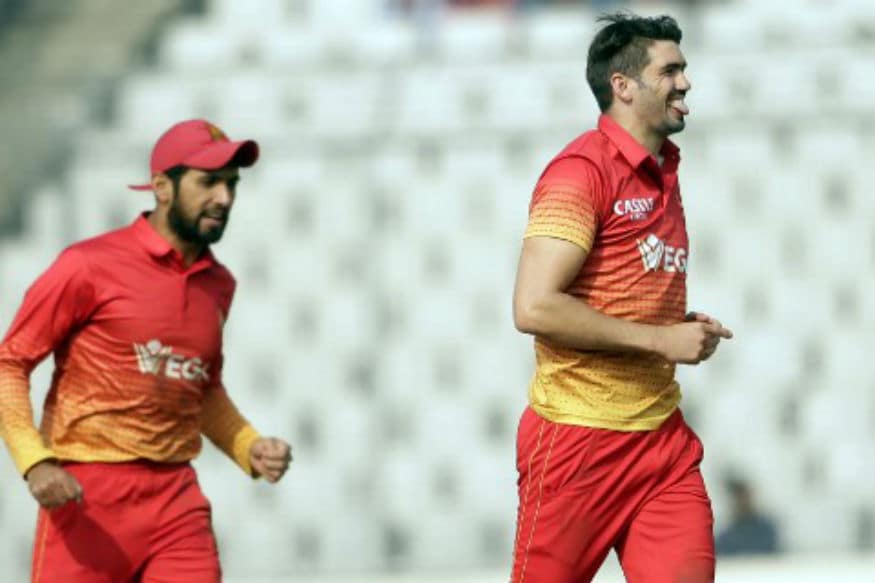 Former Zimbabwe skipper Graeme Cremer is set to miss the upcoming tours of South Africa and Bangladesh following a knee surgery, Zimbabwe Cricket confirmed on Sunday.
Cremer, who was sacked as Zimbabwe's captain after they failed to qualify for the 2019 World Cup, was struggling with his right knee for a while, and had to go under the knife in Harare. Zimbabwe are scheduled to play three One-Day Internationals and the same number of Twenty20 Internationals in South Africa in September before flying to Bangladesh for three more ODIs and two Tests.
"Following months of knee discomfort and pain, with conservative interventions failing to bring relief from the symptoms, Cremer finally went for knee surgery on the 23rd of August," explained Zimbabwe team physiotherapist Anesu Mupotaringa. "The surgery went well and Cremer is now recovering well at home. We are looking at minimum six-eight weeks before he can return to action, which definitely rules him out of the South Africa and Bangladesh tours."
Meanwhile, top-order batsman Solomon Mire (gluteal tear) and pacer Kyle Jarvis (fractured right thumb), who both missed the five-match ODI series against Pakistan at home in July, have now recovered from their respective injuries and will be available for both the tours.
"Mire has now fully recovered from his ankle injury while his gluteal is now strong following successful rehab. He will be ready for our South Africa and Bangladesh tours," added Mupotaringa.
"Jarvis is recovering very well following his second operation on his fractured thumb in Cape Town. He has now started doing light bowling and batting drills with the team and we hope he will be ready for South Africa."
Even the 23-year-old fast bowler, Carl Mumba, who hasn't played an international game since July 2017, is also close to full fitness. Mumba fractured his knee during a 50-over encounter against Sri Lanka last year and has been out of action since then.
"It was good to see Mumba back on the cricket ground training with the rest of the squad. He had a major knee ligament reconstruction surgery six months ago and we will continue to monitor him closely and see how he comes through," said Mupotaringa.