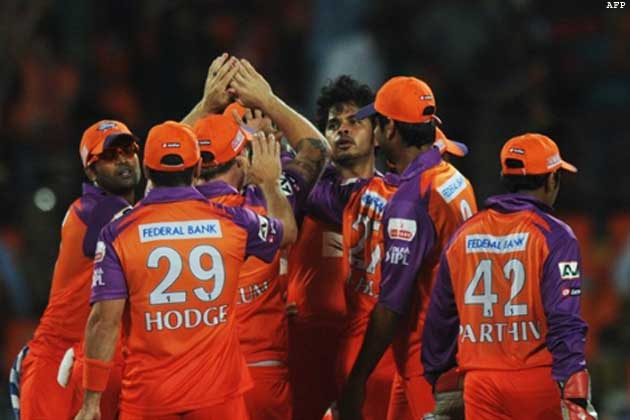 Chennai: Kochi Tukers stand-in captain Parthiv Patel Tuesday said the new entrants are looking to end the Indian Premier League (IPL) season on a high by winning their last league match against holders Chennai Super Kings here Wednesday.
Patel, the little stumper who will be will be leading the Tuskers with Mahela Jayawardene having left for England to join his Sri Lanka team, said his team is looking to finish on a winning note with the prospects of making the play-offs very slim, if at all.
"Honestly, we still have a point one percent chance of making the grade. But you know that chances are very slim. First thing is that we would like to finish it on a high.
"We have won six games and it is a first year franchise. We did not have any big names in the side but still, we have done well to win six games.
"We played very good cricket and bad cricket as well. This is the last league game and we would like to finish it on a high," said Patel during the pre-match media conference here.
The Tuskers are on 12 points from 13 games while the Super Kings have 16 after 12 outings and are likely to qualify for the four-team play-offs.
Patel, who represented the Super Kings in the previous three IPL seasons as an opening batsman, admitted that his performance this year has been just about average, but conversely, his approach was tailored by his position in the batting order.
"My role has changed for Kochi Tuskers. I am playing at number three and I used to open for Super Kings. As far as my performance, it is an average performance. I have not been consistent with the bat.
"But the role has changed and there were times that I had to bat after the 15th over. Looking at this scenario, in a couple of innings I have remained unbeaten. I am not very happy, but it is an opportunity to show my mettle in middle-order too," said Patel, who last week was included in the Indian ODI team for the tour of the West Indies next month.
"I am happy that I have come back. I have been working hard on my game, which is showing in my domestic performance. I would like to take this (India call) opportunity and make it count," he said.