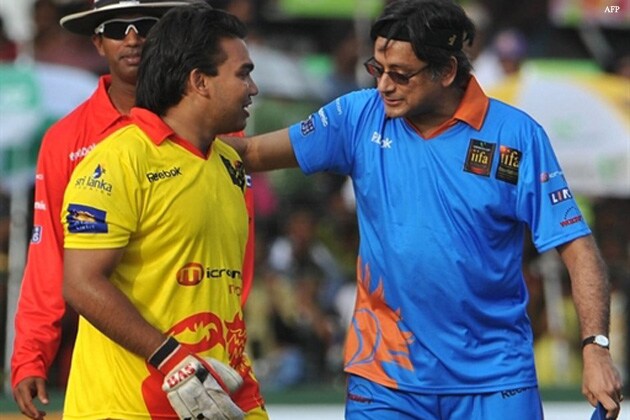 Thiruvananthapuram: Former union minister and Congress MP Sashi Tharoor feels that consortium members should sort out their differences of opinion among themselves as directed by the Indian board.
Tharoor, here to campaign for the Congress-led UDF in the coming civic polls, said people of Kerala view the IPL Kochi team as a team of Keralites.
"It will be betrayal if IPL Kochi was lost to Kerala due to quarrel among consortium members so they should resolve the issue," the former union minister of state for external affairs said.
Rendezvous Sports World-led consortium had won the bid for the Kochi team for Rs 1,500 crore early this year. Kerala Cricket Association Secretary TC Mathew said "issues" involved were only that which could be sorted out.
"The disputes is regarding shares. It shall be resolved and it should be sorted out," KCA Secretary Mathew told PTI here when asked about the BCCI sending a notice to the newly inducted Kochi team.
"Now it was an unincorporated joint venture. The consortium has to be registered as a company," Mathew added.
Controversy had dogged the new team following a spat between Tharoor and former IPL Commissioner Lalit Modi over the ownership of Rendezvous Sports World.
On October 3, Tharoor had said his wife Sunanda Pushkar had no connection with the Kochi IPL team after she returned her stakes in the RSW-led consortium a few months ago.
Tharoor said his wife had returned all the shares she had with the consortium.