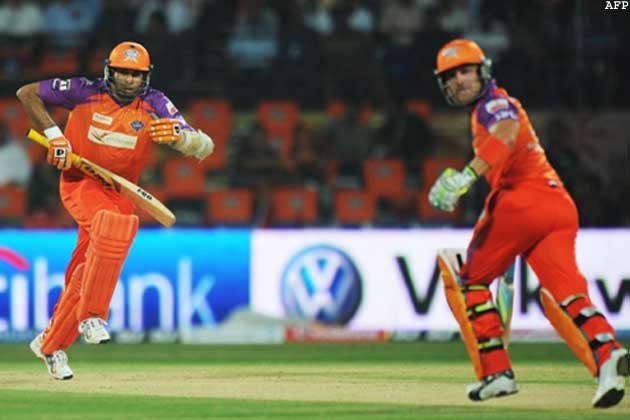 New Delhi: The franchise owners Kochi Tuskers Kerala are planning to take legal action against the BCCI after the cricket board terminated the Indian Premier League side's contract at its Annual General Meeting on Monday.
The BCCI's claim that the franchise defaulted on a Rs 156 crore annual payment it was to make as bank guarantee, was refuted by Kochi Tuskers chairman Mukesh Patel.
"The BCCI notice was wrong, (it was) prima facie. We will take legal action against them after our legal team reviews the case in a day or two. Maybe we have to move court," Patel told PTI.
"We have never defaulted. The BCCI will be paying us Rs 12-15 crore next month as a part of our central revenue," Patel added.
Patel was miffed that the BCCI did not cut down the franchise fees despite reducing the number of matches in IPL 4 from 94 to 74 due to packed international calendar.
"The number of games in Tender Document was 94, they then reduced it to 74 but did not reduce the franchise fees."
Earlier in the day, newly appointed BCCI president N Srinivasan said, "Because of the irremediable breach committed by the Kochi franchise, the BCCI has decided to encash the bank guarantee in their possession and also terminate the franchise."
The franchise, which was bought by a consortium, comprising some Gujarat-based businessmen, last year for Rs 1,550 crore, has been in the news from the start for all the wrong reasons.
Patel also revealed that the franchise had written a letter to the BCCI saying that they wanted to shift to Gujarat due to security issues surrounding the stadium in Kochi.
"We wrote to the BCCI that the venue in Kochi is surrounded by shopping malls, oil depot and welding shops, so players' and fans' safety was being compromise. That's why we wanted to shift to Gujarat, but it's been nine months and there has been no reply from the BCCI.
"It is not a world class stadium, something that was promised in the Tender Document. The stadium in Kerala is originally a football stadium," Patel said.