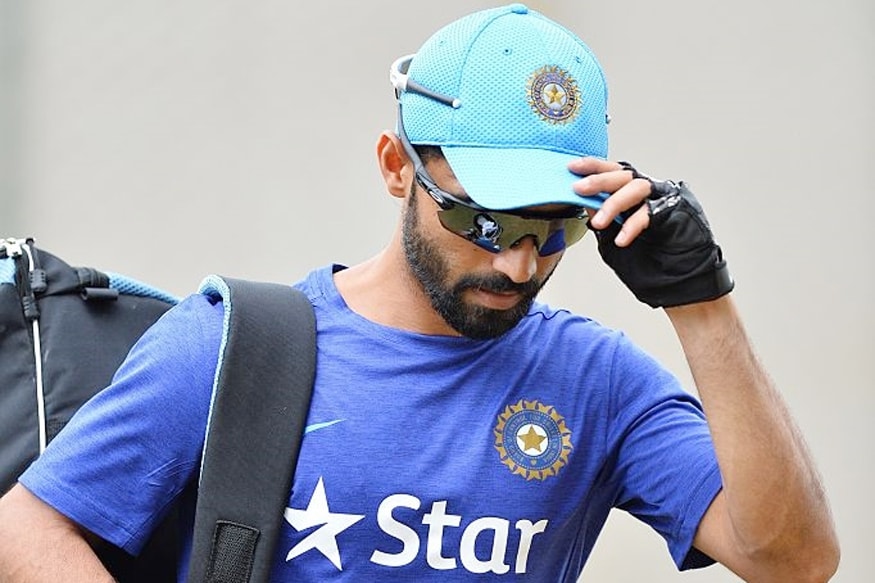 From the time the India-Sri Lanka series began, it was reinforced at every opportunity that the team management and players viewed it as preparation for the tour of South Africa that starts later this month. Virat Kohli, the captain, said as much, while pointing the finger at the crazy scheduling that makes it so hard for India to prevail on challenging overseas trips. Others that addressed the media also welcomed the challenge of playing in un-Indian conditions.
But at the end of the three Tests, how well did this rehearsal of sorts go, and are India any closer to finding answers to the questions that invariably vex them away from home? If the plan was to mimic South African conditions, it didn't work. Save for the opening couple of days in Kolkata, with rain and dark skies, the Indian batsmen were never subjected to the sort of trial by swing, seam and pace that will be their lot in South Africa. And but for a couple of spells from Suranga Lakmal, the quality of the bowling was nowhere close to what they can expect when they run into Messrs. Steyn, Philander, Rabada and Morkel.
After that first innings in Kolkata, India's batsmen were rarely tested. Kohli finished with 610 runs, M Vijay announced his return with two hundreds, Rohit Sharma and Cheteshwar Pujara made one apiece, and there was a 94 for Shikhar Dhawan in Kolkata. This run glut only served to magnify Ajinkya Rahane's travails. The 10 he made in the second innings at the Kotla was his highest score of a series in which he aggregated 17.
It wasn't just how little Rahane scored, it was how jittery he looked each time he was at the crease. Even the modes of dismissal were similar, with small periods of hesitant defence followed by a reckless stroke. The fact that he's the vice-captain and also India's best close-in catcher to the spin bowlers has kept him in the side, but he will need to replicate his past heroics overseas at Newlands if he isn't to find himself relegated to the margins.
Rahane is one of those rare batsmen who prefers examinations away to home comforts. He has scored six of his nine centuries outside India, and averages nearly 20 runs more per innings – 53.44 to 33.63. The last time India toured South Africa, he made a superb 96 at Kingsmead as the others collapsed in a heap around him. India will hope that such memories bring some confidence back by the time he lines up in Cape Town on January 5.
The bowlers, despite the conditions being nothing like what they will be at Newlands, Supersport Park and The Wanderers, had a good workout, against a Sri Lankan side that has improved significantly since hitting rock bottom against India on home soil a few months ago. Even in Nagpur, where they won by an innings and plenty, the bowlers had to send down nearly 80 overs in the first innings. In Delhi, Sri Lanka defied them for 135.3 overs in the first dig, and 103 in the second as the match petered out.
For all the talk of seam and bounce, there will be days like these in South Africa when the pitches ease out and batsmen hold the whip hand. On such occasions, India will need to call on all the discipline they showed in Delhi, where the Sri Lanka batsmen were never able to score freely. Bowling dry has become a big part of Test success, and India have shown they can do that. The best example this year came on the second day of the Bangalore Test, when Australia were kept to 197 for 6 from 90 overs.
Less than a month away from that first Test in South Africa, we're still not sure what India's best XI is. Which of the three openers, all of them in excellent form of late, do they go with? Does R Ashwin get the nod as the lone spinner in matches where India play only one? And does Ishant Sharma's ability to extract disconcerting bounce mean that he'll ease Umesh Yadav out of the XI? And where does Jasprit Bumrah, who hasn't played a first-class match since January, fit into the big picture?
My hunch is that India will stick to the horses-for-courses thinking that has served them so well over the past couple of years. If the conditions are swing-friendly as they invariably tend to be in the Highveld – Johannesburg and Centurion – then Bhuvneshwar will likely join Mohammed Shami and Ishant in a three-man pace attack backed by Hardik Pandya. On a more batsmen-friendly surface like Cape Town, Umesh's extra pace could get him the nod.
The same goes for the spinners. When variety and guile are needed to rein in batsmen, Ashwin should be the first pick. When containment is the primary aim, then Jadeja's relentless accuracy brings him into play. With so many overseas tours lined up for the next 18 months, you sense this is the template what will be followed, though it would be a major surprise if Kuldeep Yadav didn't return to the fray at some point.
India came very close to winning in South Africa in both 2006-07 and 2010-11. On both occasions, their lack of bowling depth cost them, especially the absence of a quality third seamer. Now that they have plenty of bowling resources to call on, the onus is well and truly on the batsmen to make sure they deliver the runs that will set up victories.