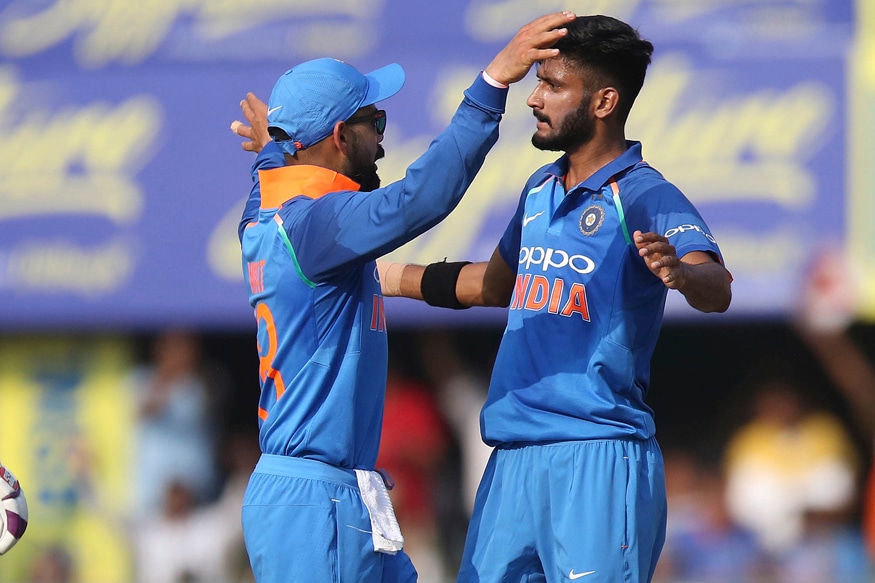 After a near perfect performance that took them to a 3-1 series victory, Indian captain Virat Kohli identified Batsman Ambati Rayudu & fast bowler Khaleel Ahmed as the major gains from the series. Kohli, who was also named man of the series for scoring 453 runs in five matches at an average of 151 insisted that the recognition was a "by-product" of the effort the team, and he as an individual, make on the field.
"Two areas that I can think of – third seamer - Khaleel has been outstanding," he said in the post-match presentation. "Rayudu has also taken responsibility at No.4. God forbid anything happens to Bhuvi or Bumrah, good to have Khaleel who can come in and take wickets. Those two areas we're looking at. And those two have been addressed."
"Awards are a by-product of what you do on the field. To contribute as a captain is an added bonus. It won't happen every time, but I'm enjoying it till it does."
"Because of our clinical performance, we were able to finish the game in a few hours. It was a blessing in disguise that Windies elected to bat first because we wanted to bowl anyway, but we still had to execute our plans."
"We have been clinical in the last two games, we were very professional with the bat and ball. The changing room atmosphere is very important and when we play like that, the energy is always good."
Indian coach Ravi Shastri spoke about how his side needed a "wake up call" in the series, and gave credit to the players for reacting in the right manner after losing the third ODI, while also praising how Khaleel Ahmed and Ambati Rayudu have performed.
"We are back on track. I thought we were below par in the field in the second and third ODI," he said.
"We could have done much better. Sometimes you need a wake-up call and we were at our best in the last two ODIs. This Windies team is a promising unit. They have some exceptional players who with exposure, I am sure will test some of the big sides.
"I am pretty happy with Rayudu. It is never easy to make a comeback in the team after couple of years. Even though you have to express yourself, you hold back and that is understandable because couple of bad performance can lose you your place in the team. He has handled the pressure really well and batted really well in the last match. The left-arm fast bowlers can be very handy. Khaleel is raw, he doesn't have the experience but he has the variations and has the aggression too. Once he adds 5-6 yards to his pace, he will be more than effective."
Ravindra Jadeja, who won the man of the match for his bowling figures of 9.5 – 1 – 34 – 4 said he was enjoying his cricket on returning to the ODI set up after a year-long hiatus.
"I'm enjoying my game at the moment. Whenever I come on the field, I try and give my best and try and take my opportunity with both hands."
India will now play Windies in a three-match T20I series, the first of which will be played in West Indies on Sunday in Kolkata.
On the other hand, Windies captain Jason Holder was left disappointed with his team's lack of consistency in the series. "It was not the finish we were looking for. We lacked consistency in last couple of games. Didn't bat well," he said.
"I thought it would've been a good pitch, but their bowlers put the ball in the right areas. A lot of our dismissals were poor shots, it wasn't about the pitch. We needed to show more application. Still thought it was a good enough pitch where we could've made 300 runs."
"I'm happy with the youngsters. Hetmyer, Hope were bright spots. Even Oshane Thomas here, he showed he's got something, he just needs to work a little harder. But credit to the guys, it was an admirable performance against India in India."