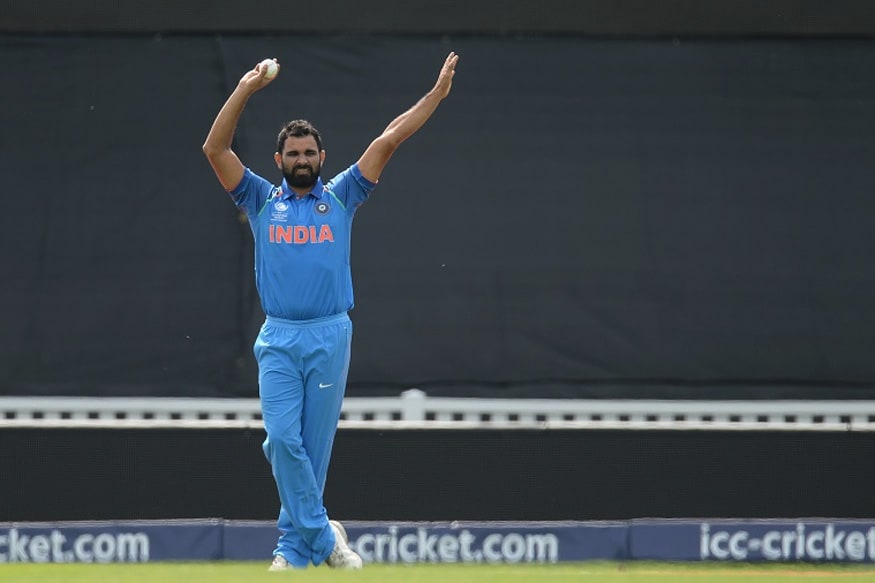 A chargesheet has been filed by the Kolkata Police against India fast bowler Mohammed Shami. He has been charged under IPC 498A (Dowry Harassment) and 354A (Sexual Harassment). Shami's brother Haseeb Ahmed has also been named in the chargesheet under the same sections. The court has directed Kolkata Police to issue notices to the two accused to be present in court.
Shami's wife Hasin Jahan had accused him of alleged extra-marital affair, even going onto level match-fixing allegations against the pacer.
Hasin Jahan's lawyer Zakir Hussain said, "The court will take cognizance on Friday of the names mentioned in the chargesheet for notices to be served to the accused. Also a notice will be served to the complainant on whether she wants to file a protest appeal against the names of three accused being dropped from the chargesheet."
The chargesheet has dropped the names of Shami's parents and his sister in law
She had accused the pacers family of domestic violence and sexual abuse. This had also led to BCCI omitting the pacer from the list of players with a central contract pending an investigation. However, he was later given a clean chit and has been given a Grade A contract this year.
The fast bowler had recently been called up to the ODI team, where he showed good form against Australia and New Zealand, making him a strong contender for the World Cup squad which is due to be announced by April 23.