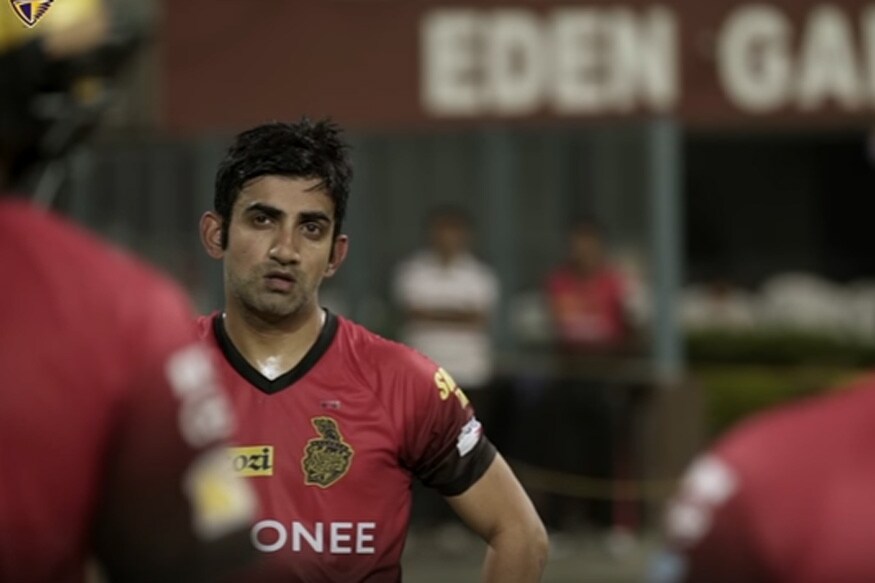 New Delhi: The 10th edition of the Indian Premier League (IPL) is all-set to begin from the April 5, and all the eight teams are trying very hard to get in shape ahead of the league.
Two-time champions Kolkata Knight Riders are no different and it's their captain marvel Gautam Gambhir, who is setting an example for the other Knights to follow, by sweating it out in the nets.
((Video Courtesy: Kolkata Knight Riders YouTube Page))
Gambhir joined the KKR ranks in 2011 from Delhi Daredevils and completely changed the fortunes of the franchisee in the league. Before Gauti, Kolkata never managed to get past the league stage in the first three seasons, however, in his first season at the helm, Gambhir guided Kolkata to the playoffs.
In the following season, Gambhir's Kolkata thumped MS Dhoni's Chennai Super Kings in the final to win the title in spectacular style in 2012. The India opener led from the front with the bat as he ended the season with 590 runs in 17 matches, a record which was second only to RCB's Chris Gayle (733).
In 2013, Kolkata crashed out of the league stage itself, but it was their comeback in the following season which made everyone stand up and take notice of the franchise.
Kolkata tasted title success once again in 2014 under the leadership of Gautam Gambhir. It was a breakthrough season with the bat for Robin Uthappa (660), who wore the orange cap at the end of the season while mystery spinner Sunil Narine — 21 wickets in 16 matches — ruled the roost as far bowling was concerned.
Skipper Gambhir provided able support to his team with the bat and chipped in with three crucial half-centuries in this second title winning season.
((Video Courtesy: Kolkata Knight Riders YouTube Page))
After missing out on a place in the final in the last two seasons, KKR will be hoping to take the league by storm in the 10th edition of the IPL and for that to happen, Gautam Gambhir remains pivotal for Shah Rukh Khan's side.
KKR travel to Gujarat Lions in their opening match of the campaign on April 7, while they play their first home game against Kings XI Punjab on April 13.
@media only screen and (max-width:740px) {
.quote-box{font-size:18px; line-height:30px; color:#505050; margin-top:30px; padding:22px 20px 20px 70px; position:relative; font-style:italic; font-weight:bold}
.special-text{font-size:24px; line-height:32px; color:#505050; margin:20px 40px 20px 20px; border-left:8px solid #ee1b24; padding:10px 10px 10px 15px; font-style:italic; font-weight:bold}
.quote-box img{width:60px; left:6px}
.quote-box .quote-nam{font-size:16px; color:#5f5f5f; padding-top:30px; text-align:right; font-weight:normal}
.quote-box .quote-nam span{font-weight:bold; color:#ee1b24}
}