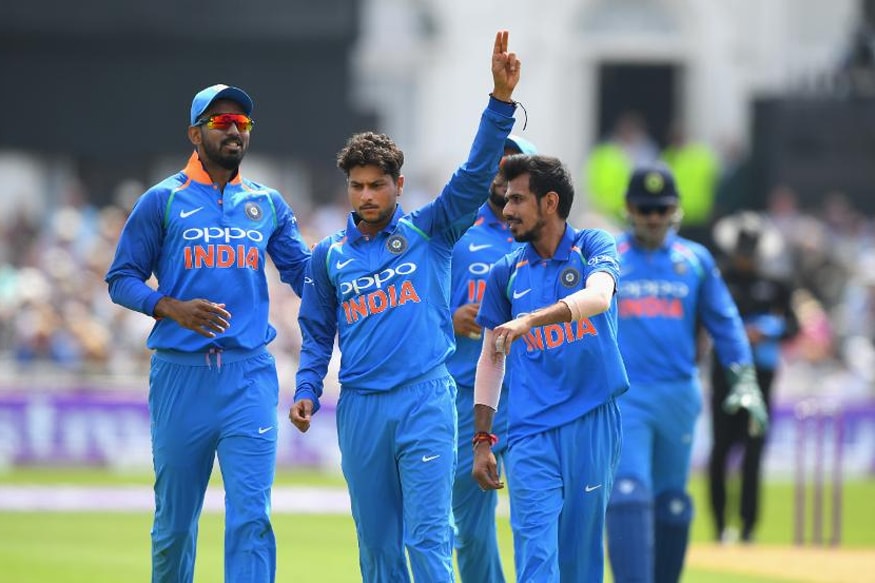 Kuldeep Yadav finished with magical figures of 6/25 from his 10 overs in the first ODI between India and England at Trent Bridge. But what makes his effort even more special is the recent history of the ground. It has been known to be a batting paradise and even the visitors confirmed that while chasing down England's total of 268. India reached the target in 40.1 overs with 8 wickets in the bag.
Speaking after the game, Yadav made no bones about the fact that he is keen to crack into the Test playing XI. A part of the Test squad on and off, Yadav is yet to cement his place in the first XI with Virat Kohli banking on old warhorses R Ashwin and Ravindra Jadeja. "I am hoping for a Test call," he said.
In fact, Kohli too didn't rule out the possibility when he said: "Anything is possible with the selections for Tests and there might be a few surprises. Kuldeep is making a strong case for himself and so is (Yuzvendra) Chahal. And looking at the way, the English batsmen have struggled against them, we might be tempted to do it."
Yadav revealed that the very first over — 11th of the innings — gave him confidence that this was his game and he could spin a web on the English batsmen.
"For me it is a big day. I started off well in the first few overs. Luckily I got a couple of wickets in the first two overs. For me it does not matter if the ground is small. Initially I thought there was a lot of turn and after the first over, I knew I was in the game," he smiled.
Yadav is prepared as the Englishmen will try and come back hard at him. In fact, he is already thinking about how he wants to bowl in the right areas and keep troubling the England players through the series.
"If you are bowling in the right areas and you are using the variations perfectly, then it is pretty hard for the batsman. I know they will come back hard at us in the next game," he said.