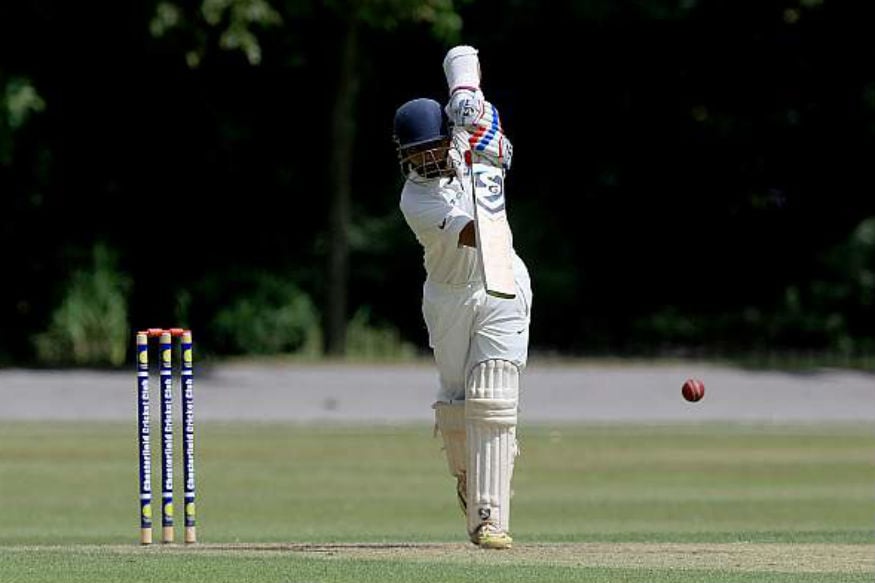 A little over a month back, Prithvi Shaw and Murali Vijay opened together for the first time, for India A against England Lions at Worcester in an 'unofficial Test'. Shaw was trying to take the next step in his career, while Vijay's sole aim was to get some match time before the first Test against England, a game for which his place was sealed.
The fortunes of both players in that game was a slight preamble of things to come; Vijay failed, making just 8 and 0 in two innings. Shaw too scored a nought in the second innings but had made 62 in the first. A month later, Shaw has replaced his senior partner in the Indian squad for the remaining two Tests.
It's perhaps the end of an era and the beginning of another. Vijay is 34, and the route back to the side will not be easy. Shaw is just 18 and has an entire career ahead of him.
Shaw's Test call up is the highest point in a career graph that has only seen highs. Like many others from Mumbai, including a few who went on to become legends of the game, Shaw was earmarked for great things at a very young age. At just 10, he was scoring runs for fun in the school circuit. Six years in, he made his first-class debut with a bang, scoring 120 in a successful fourth-innings chase against Tamil Nadu in the Ranji Trophy 2016-17 semifinal.
Shaw never looked back, and now has seven centuries from 14 first-class matches at an average of 56.72. Earlier this year, he led India to title victory in the Under-19 World Cup in New Zealand, and even bagged an IPL contract with Delhi Daredevils.
Despite all that, doubts existed on whether Shaw could take the bigger step. Unlike some legends from Mumbai, his technique isn't watertight. His backfoot stays rooted to the crease, and his short stature means he hardly reaches the ball while driving off the frontfoot. It results in a majorly hands-dependent batting style, which along with an attacking instinct makes him prone to inside and outside edges.
But Shaw had an excellent mentor in Rahul Dravid at India Under-19 and India A. Dravid stressed that the lack of footwork wasn't an issue so long as he was scoring runs. And scoring runs he was.
Shaw's biggest test yet was the tour of England with India A. The conditions were expected to test such a technique, but that didn't stop Shaw from continuing to score runs. He made two List A centuries on the tour, and also a 188 against Windies A in a first-class match, apart from 62 against an England Lions attack that had Sam Curran and Chris Woakes. Once back home, he slammed 136 against South Africa A in a four-day game in Bangalore.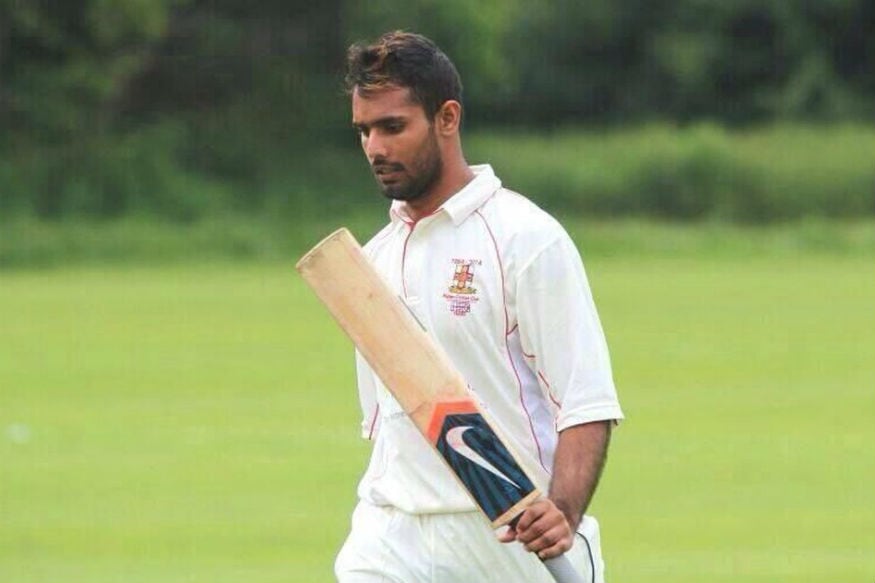 It's no surprise that Shaw managed to score big in England, considering he has had plenty of experience there. He traveled to Manchester at the age of 12 as part of a 'Cricket Beyond Boundaries' programme. The following year, he played in the Yorkshire league and for Gloucestershire second XI.
The other batsman who has made it to the Test squad on the back of consistent runs is Hanuma Vihari. In fact, Vihari has taken consistency to another level; he has the highest first-class average (59.79) among all cricketers in the world today, having scored 5142 runs from 63 games.
Vihari, 24, played all his cricket for Hyderabad before shifting to Andhra two years ago, in a move to get out of his comfort zone. He was the fifth highest run-scorer in the 2017-18 Ranji season, amassing 752 runs from six matches – including a triple-ton - at an average of 94.
It gave him a chance with India A for the tour of England, and he grabbed it with both hands. He scored 253 runs from three innings in the one-dayers and followed it up with a crucial 68 in a successful 321-run chase in the four-day game against Windies A. The form extended into the series against South Africa A, where he had scores of 54 and 148 in the two innings.
While the selectors have rewarded form and consistency, one player who would consider himself desperately unlucky is Mayank Agarwal. The 27-year-old slammed three List A tons and a 68 against Windies A in the A tour of England, and followed it up with 220 against South Africa A. This, after amassing 2141 runs across all formats for Karnataka, including a whopping 1160 runs from 13 Ranji innings. But with only one opener's slot available, the selectors have gone for Shaw.
But neither Shaw nor Vihari are likely to get into the XI straightaway. KL Rahul and Shikhar Dhawan did their bit in India's Nottingham victory. Even in the unlikely scenario of India wanting enforcement in the middle order, they've got Karun Nair already in the squad. The selections, however, give the team management a good chance to look at two possible long-term candidates closely.
Where does it leave Vijay then? The Tamil Nadu opener is known for never-ending patience and solid technique, but those have ditched him in recent times. His troubles started in South Africa early this year when he added an unusual off-side shuffle to his game. It messed up with the best aspect of his game – the leave outside off – and Vijay ended up nicking behind the stumps regularly.
He eventually reverted to his original game, but the damage was already done. Vijay has scored only 217 runs in 13 overseas innings over the last three years, culminating with a pair at Lord's. It's a rather unfortunate farewell to a gifted batsman, if indeed it is the end.