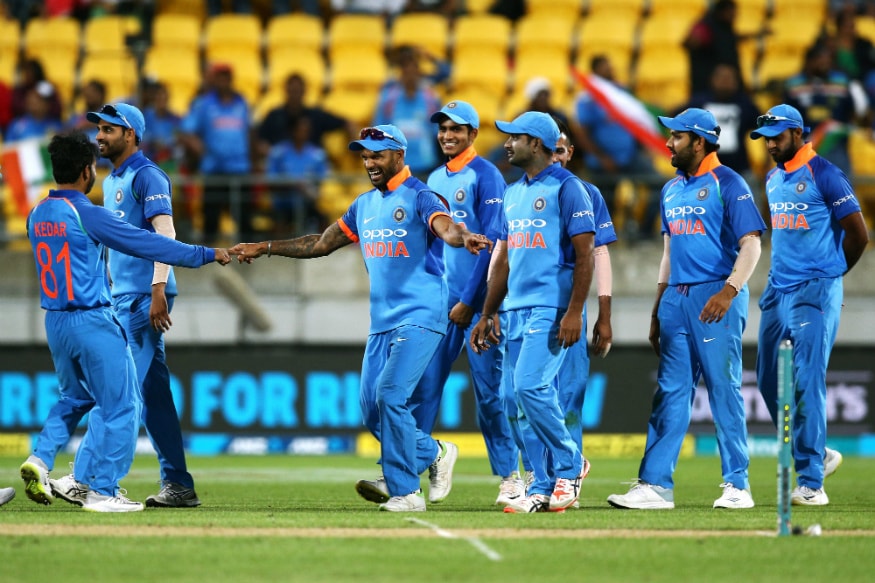 India's squad for the last three One-Day Internationals against Australia is the closest to their potential squad for the World Cup. The 15-member squad has all bases covered - six specialist batsmen that includes a back up opener in KL Rahul and a more-than-a-part-time spinner in Kedar Jadhav, two seam bowling all-rounders, two wicketkeeper-batsmen, three pacers and two top quality spinners.
Chief selector MSK Prasad has said they've shortlisted 18 players for the World Cup. This could easily be the final squad for the World Cup, unless either KL Rahul, Vijay Shankar or Rishabh Pant fail miserably in the upcoming series against Australia.
KL Rahul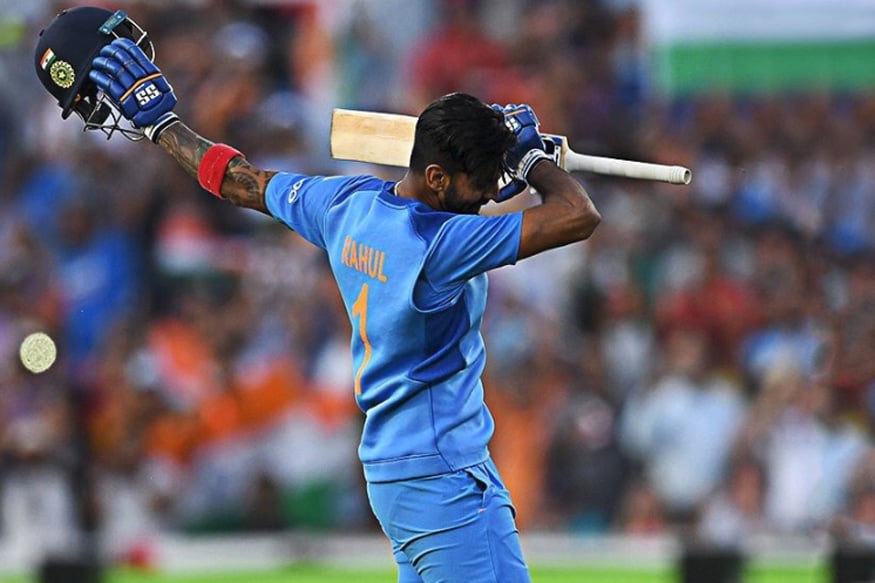 These have been tough times for Rahul. He lost his place in the Test XI after wretched form, and was hit with a bigger blow when he was suspended for the Koffee with Karan controversy. That he was not called back to the side after his suspension was lifted, unlike Hardik Pandya, suggests his spot isn't sealed.
And rightly so, perhaps.
Rahul has played only 13 ODIs, averaging 35.22 for 317 runs. The opportunities have understandably been scattered given India have Rohit Sharma and Shikhar Dhawan, the two best openers in current world ODI cricket. His class in T20 cricket made India try and accommodate him in the middle order, but Rahul couldn't step up in the chances he got there. In five innings outside the top two positions, Rahul averages just 9.25 with a best of 17. A particularly stellar IPL 2018 made India try him at No. 4 when they toured England last year; Rahul had scores of 9* and 0 before being left out.
Since then, the management has made signs clear that Rahul will be used solely as a back-up opener. He has been in the squad for all the ODIs barring the ones in Australia and New Zealand when he was suspended, but got only one game where he scored 60 as an opener against Afghanistan in the Asia Cup when Rohit and Dhawan rested. He was left out of the XI the moment they returned, stressing the fact that he won't be considered a middle-order option.
But is Rahul the best back-up opener in the Indian ODI circuit? Ajinkya Rahane would have reason to believe he is best suited for that role. The last time he opened for India in ODIs - against Australia in the latter half of 2017 - he scored four consecutive half-centuries. He has overall opened in 54 ODIs, averaging 36.54 with three centuries.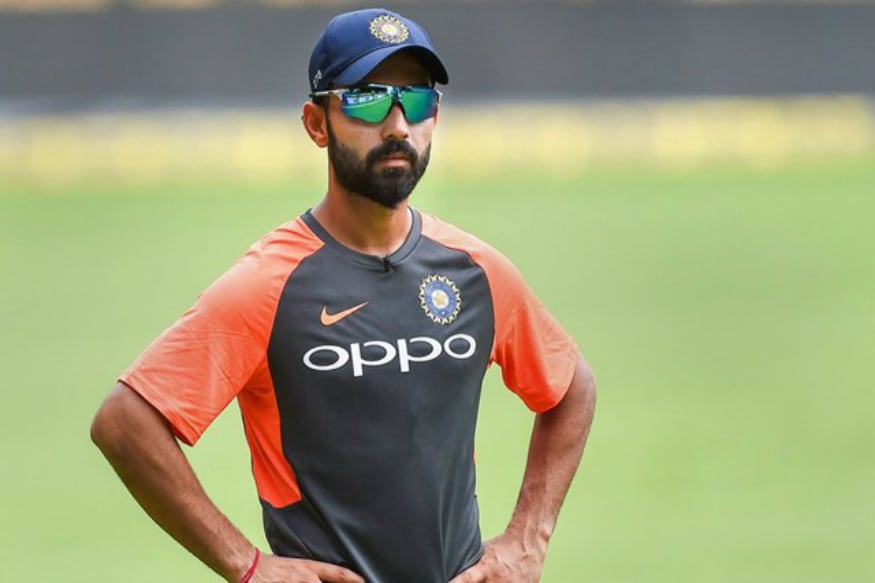 Like Rahul, Rahane too is not considered a middle-order option. Despite the four half-centuries, Rahane was dropped from the side once Dhawan and Rohit combined. India did try him at No. 4 in South Africa early last year, but his form tapered off after a 79 in the first game. Since then, he has kept up his domestic form, scoring 140s in the Deodhar Trophy and Vijay Hazare Trophy, apart from a 59 and 91 against England Lions for India A.
The only other player who India have tried as an opener in recent times is Ambati Rayudu, who opened in the Asia Cup game against Afghanistan. He scored 57 in that game, but it's unlikely India will tinker with their middle-order combination should a situation arise in the World Cup.
Thus, the Australia ODIs is Rahul's chance to race ahead of competition, should he get a chance in the XI. Should he fail, Rahane could well come into the picture (although it's not known whether he's a part of the 18!)
Vijay Shankar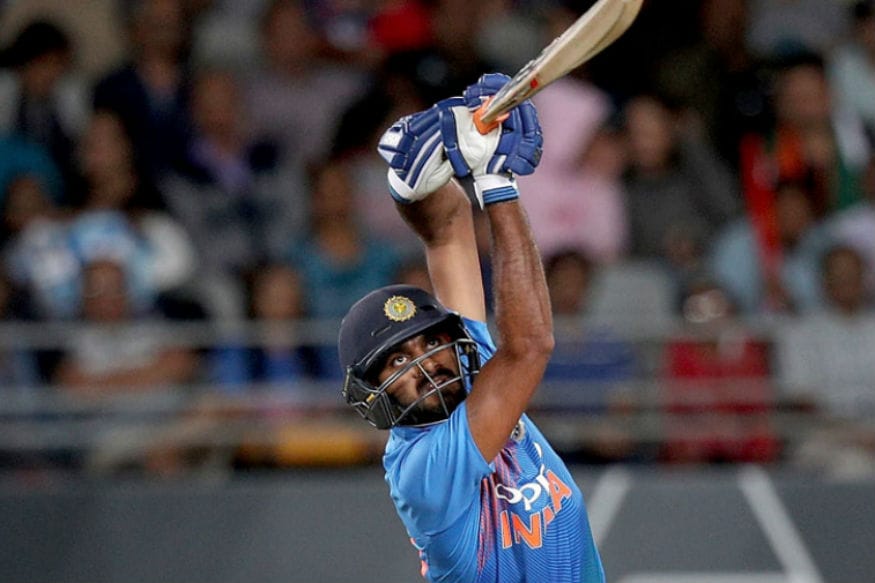 Vijay is causing some late churn to the Indian set up before the World Cup, although he has played only four ODIs and batted only once in the format. In that innings and in the subsequent T20 knocks against New Zealand at No. 3, Vijay has done just about enough to earn a few more trials. If it pays off, India could have a utility cricketer for the World Cup.
Vijay has overtaken Ravindra Jadeja for the second all-rounder's spot. What's worked in his favour is that conditions in England would likely suit his medium pace more than spin. Yet, it's unlikely that he can be relied on to bowl his full quota. The lack of trust was on display in the T20Is against New Zealand, where he was not called on to bowl even when the opposition were taking the attack to the frontline bowlers.
Yet, Vijay is also a much more solid option for the middle order. It was in display in the last ODI against New Zealand where he rescued the side from 18 for 4 with a well-made 45. Should his trial against Australia prove successful, he could be a back-up to Hardik Pandya, or even play along with him in case India decide to go with only one of the two spinners to extend their batting depth.
Rishabh Pant
The straight shootout for the second wicketkeeper's slot is between Pant and Dinesh Karthik. Pant has played three ODIs so far and missed out on selection to the tours of Australia and New Zealand. Karthik was preferred then, and although he didn't do much wrong, has to make make way for Pant.
Pant could well be the X-factor the Indian batting line up needs. Ashish Nehra certainly thinks so, as do many others. He's already impressed in the other two formats, and if he can do an encore in the ODIs against Australia, India will have their batting firepower sorted before the World Cup.