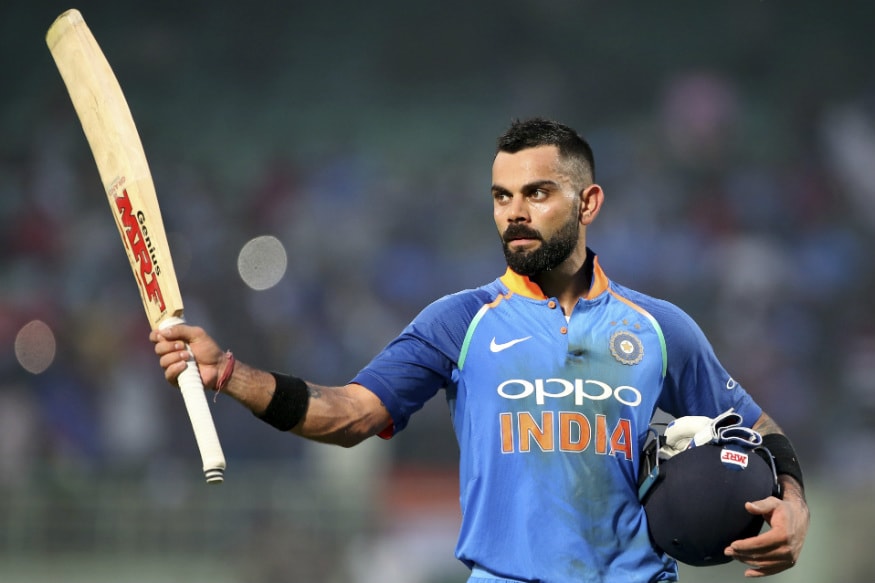 Writing on Virat Kohli has to be among the toughest of challenges for any sports writer. There isn't anything to write that isn't already written. There really aren't any new adjectives to describe him. There are only numbers and statistics to trace his achievements, which keep improving with every passing game.

The latest such achievements: fastest ever to 10000 ODI runs, getting there in 54 innings fewer than Sachin Tendulkar. 37 ODI centuries. Fastest to 1000 runs in a calendar year. And plenty more which even statisticians might miss.

So, when my boss pinged on Wednesday (October 24) to suggest a piece on Kohli, I wondered what to write. I'm still wondering, as I type this line.

I remember 31 March, 2001 quite vividly. When Sachin Tendulkar drove Shane Warne in Indore to become the first batsman to reach mount 10000 for the first time ever, it felt like an insane achievement. There was build-up to the event, there was anticipation.


(Image: AFP)

When Kohli drove Ashley Nurse to long-on in the 37th over in Visakhapatnam, I wasn't sure there was a feeling of freshness, having seen 12 other batsmen cross the landmark before him. Kohli didn't give any time for build-up or anticipation either; he raced from 9000 to 10000 in just 11 innings! Blink, and you miss it.

What there is though is a massive anticipation of what's in store for the future, especially having seen Tendulkar go on to add more than 8000 runs since that match in Indore. Tendulkar was nearly 28 then, Kohli is 29 now. Given Kohli's consistency – a very mild term to describe his string of scores – it's mindboggling to imagine where he will end up by the time he finishes.

Comparisons with his idol Tendulkar are inevitable, even if he himself might say it's unfair. The 100 international 100s don't seem too far away; Kohli has 61 already. The one-day tally of 49 centuries is definitely within reach. Kohli is just 12 away, and looking at the way he's scoring centuries for fun, it won't take too long either.

I'm not sure what the statistics, projections and predictions suggest. When Brian Lara predicts Kohli to be the highest run-scorer in every format, there must be some truth in it.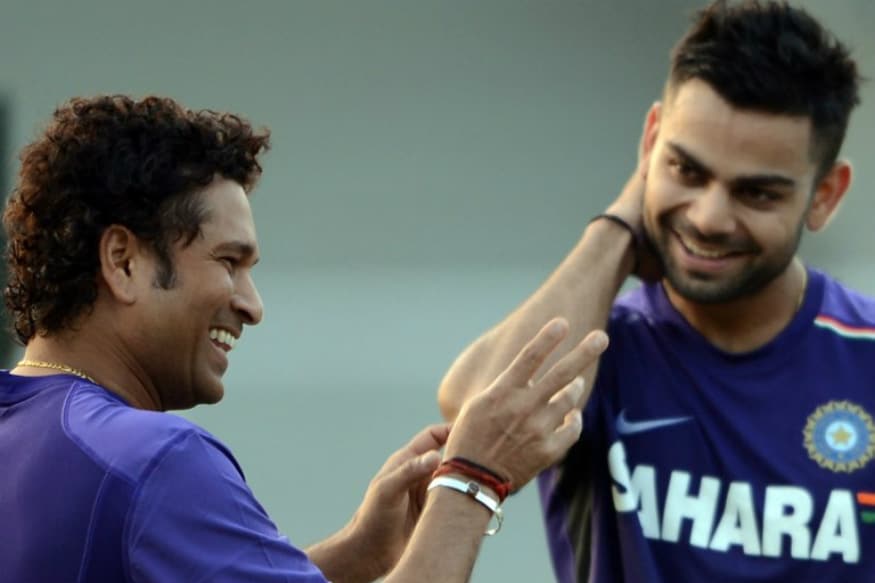 But it's pointless to debate on who the better of the two batsmen is, for plenty of reasons. How it should be seen as is a passing of the baton. Two key moments in Indian cricket history symbolize the transition:

On April 2, 2011, when Tendulkar walked off to stunned silence after playing his last World Cup knock in the final at Wankhede stadium in Mumbai, it was Kohli who walked in. That was the penultimate time when an Indian crowd didn't want to see Kohli enter.

The last such occasion was on November 14, 2013. When Tendulkar walked off for 74 in the second Test against West Indies, having played his final innings in international cricket. It was Kohli who once again replaced his predecessor. And what did he do? Smash the first ball for four. It was almost as if he was telling the world that he's taking over. The baton was passed.

Beyond the mere volume of runs and number of centuries, one important factor in the baton that Kohli has to take from Tendulkar is the master's ability to lift his game in World Cups. Tendulkar has scored a record 2278 runs from 45 matches across six World Cups at an average of 56.95, 12 more than his career average. Tendulkar dominated three World Cups; he was the highest run-scorer in 1996 and 2003, and the second-highest in 2011 when India won.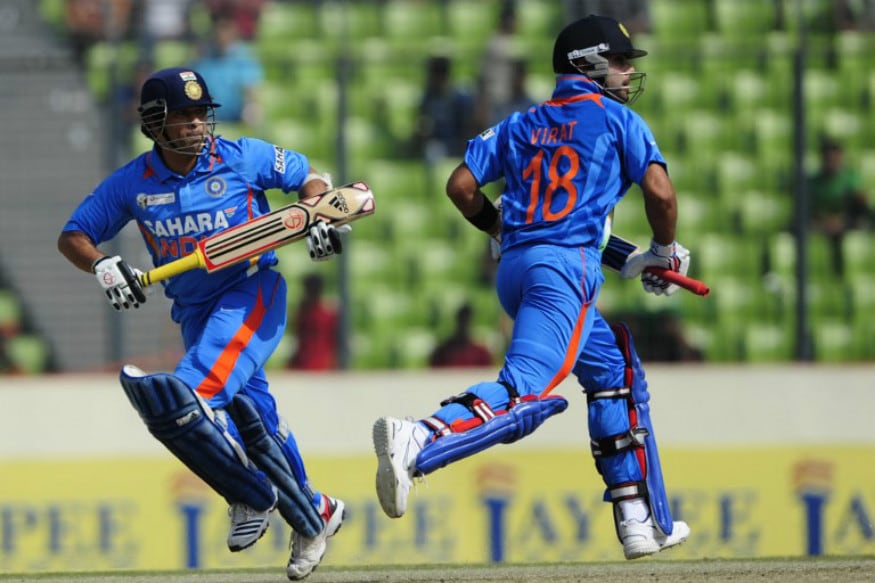 The sample size for Kohli is considerably smaller. He has played only two World Cups, began both with centuries before tapering off a little. Kohli averages close to 42 from 17 World Cup matches, which is around 17 fewer than his career average. None of this suggests it's bad by any means, but if he can emulate his idol in this aspect, India will feel their chances rise rapidly. His record in World T20s and Champions Trophies suggest it's only a matter of time. The big stage is definitely not a hindrance for Kohli.

In fact, Kohli doesn't seem to worry about outside perceptions on enormity of the stage. His intensity is the same in a game against Ireland as it is in, say a Champions Trophy final. One minor moment in the second ODI against Windies shows Kohli's hunger, even obsession, for perfection:

In the first ball of the 11th over, Kohli flicked Nurse to deep mid-wicket and ran hard for a couple of runs. It ended up being a one-short, resulting in Kohli furiously abusing himself. One run against Windies in a bilateral ODI series while batting first with the team already leading the series, for a man who was closing in on 10000 runs.

All the talk at the end of the day will be on the one run that took him to 10000. It's the obsession with the one run he missed, though, that makes Virat Kohli the run-monster he is.

First Published: October 25, 2018, 7:49 AM IST