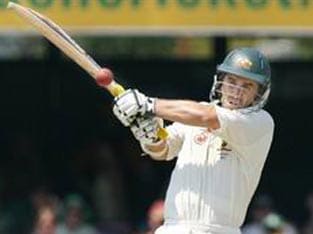 Melbourne: Former Australian opener Justin Langer has ditched IPL for English county cricket.
Langer said he will honour his commitment to Somerset instead of playing for the Jaipur team in the multi-million dollar Twenty20 tournament starting on April 18.
Langer had no takers when he was first put up for auction on Wednesday in Mumbai but Jaipur later got him for USD 200,000.
"I have made a commitment to Somerset and I intend to honour it," Langer was quoted as saying by The Age.
"I made that clear when I first signed with IPL and I have no hesitation sticking to it.
"When you go to your grave, people will remember what you did with your life rather than how much money you made," he said.
Langer's West Australian teammate Luke Ronchi is considering a USD 100,000 offer to join the Mumbai franchise, while another WA dasher, Luke Pomersbach, also is in line to sign with an IPL team, the newspaper claimed.