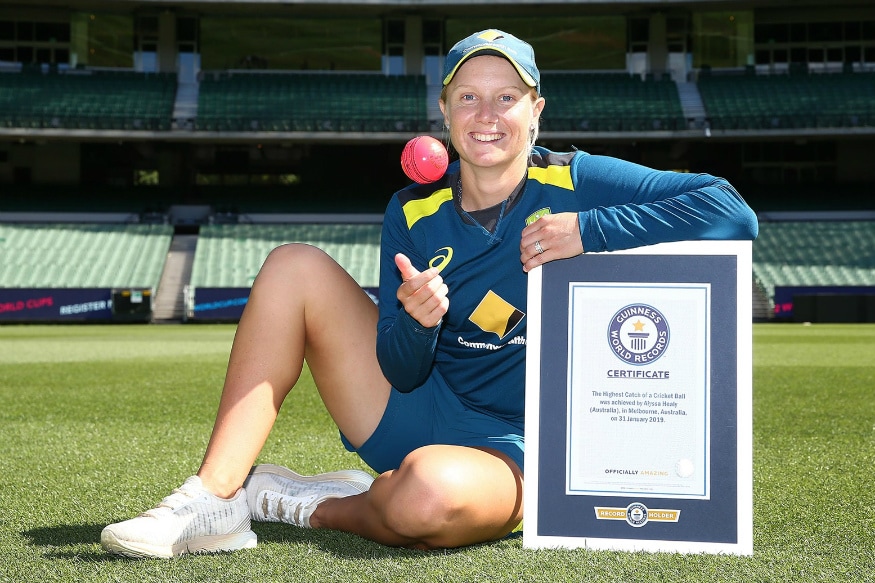 Australia wicketkeeper Alyssa Healy, who was part of the women's exhibition match during the Indian Premier League last (IPL) year, says that she is ready to latch on to the opportunity of featuring in another such match in the upcoming season.
Healy was one of five Australians who played the historic first women's exhibition game last year, which saw the Trailblazers take on the Supernovas in a one-off game in Mumbai.
Even though the BCCI is yet to reveal the dates for the women's match, speculation has been rife that a series of games could be played during a span of 7-10 days.
"One hundred per cent," Healy told Cricket.com.au when asked if she'd be interested in a return visit to India.
"It would be fantastic. I thoroughly enjoyed that experience, heading over there for a few days and playing in that exhibition game.
"It's probably the next step for the women's game in the T20 format, so if that gets up and running that's really exciting.
"I'm sure a lot of the girls would be willing to stick their hand up for it."
Australia skipper Meg Lanning echoed her sentiments and went on to say that a women's IPL is the next big step for development of the sport.
"It was a lot of fun," Lanning said on Saturday.
"We only, obviously, played the one game last time. I am not too sure what the set-up would be this time if there was one but, from the response we got last time, everyone is keen to do it.
"I would certainly love to be involved in something like that. The next big step for women's cricket is if an IPL could get up – it's certainly an exciting prospect."