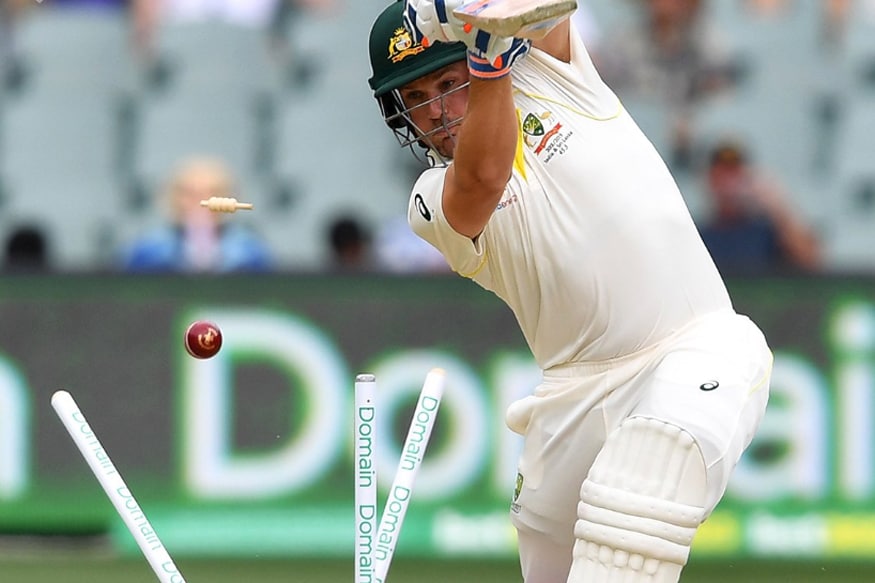 Australian batsman Aaron Finch has called his maiden summer of Test match cricket "the most difficult period" of his career.
After making his Test debut against Pakistan in UAE in October 2018, Finch was dropped from the Test squad before the team's last Test against India in January.
"Probably the last six months have been the most difficult of my career in terms of chopping and changing formats," Finch told SEN Breakfast.
"Making my Test debut and playing a bit more Test cricket was probably a mental challenge more than anything.
"To play in Dubai and then come straight back into an ODI and T20 series and Test matches and things like that, it's probably been the longest sustained period that I've played cricket for Australia.
"In terms of that, it was quite mentally challenging and something that I probably didn't give the guys who played all three formats of the game enough credit (for) in the past.
"You see them come off a Test series and come into the one-day game and you think 'jeez, they're a bit flat. I don't know why, they're playing cricket for Australia' and it's not until you've been in that position yourself that every now and then you need five minutes to yourself at times to get away. It might be a day or two.
"That's been difficult and on the back of not making enough runs myself, that makes it even more of a challenge."
Finch only made 97 runs against India in six innings, and while he admits that the way Test performances are scrutinized affected him, he is optimistic about the future and taking positives from his first experiences as a Test player.
"At times – I don't tend to read too much of what's written – you find yourself combing through a few papers and seeing some negative stuff," he said.
"So it does wear you down a little bit but at the same time, it's been amazing.
"I wouldn't change it for anything.
"It was a great learning experience for me about my game and myself but also management of my own time and my own emotions.
"It was a really good challenge and something I've defiantly learnt from."
However, with the cricketing calendar now packed through the year, Finch believes that players may just start turning down national caps, knowing that they won't be able to give it all.
"I think going forward there will be times where players say 'look, you can pick me if you like but you know my output isn't going to be (100 percent)'," Finch said.
"Your heart's still in it, your head's still in it but you're physically and mentally you might be five percent off or 10 percent off. In international cricket, that's a long way from where the opposition are at a lot of the time.
"So I think you will see that in terms of guys just being really honest and saying 'look, I can play, but my heart won't be in it or you're not going to get the best result out of me' and I think that the way that the game's going, people are more understanding of that.
"Going back a few years there would be a lot of people who would look sideways at that and say you're giving up your spot in the Australian side but I think it's going to be crucial down the track."