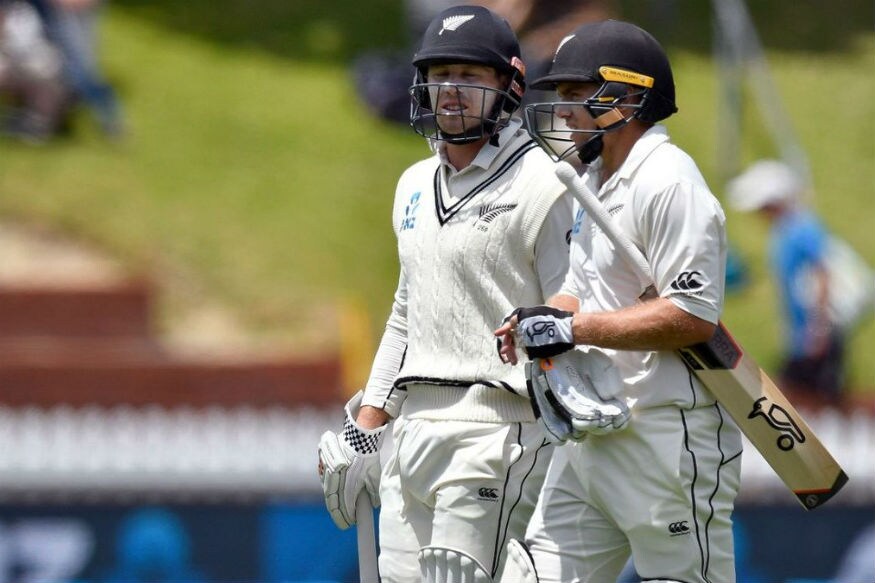 New Zealand had a brilliant run in Test cricket in 2018 winning 4 of the seven Tests they played in the year. They drew two and lost just one. Above all, they won all the three series they played in the year.
While there was a seven-month hiatus between the home series against England in March and the UAE tour in November, the Black Caps did not show any rustiness as they beat Pakistan 2-1 in their adopted backyard.
Kane Williamson, as usual, was terrific for New Zealand but it was the performances of two other batsmen which stole the limelight from him this year. Opener, Tom Latham and middle-order firefighter, Henry Nicholls were the standout players for New Zealand in 2018.
Both, Latham and Nicholls aggregated 658 runs apiece in 12 innings this year. The latter had a higher average (73.11 compared to 59.81) courtesy a higher number of not-out innings. In fact, his average is the highest for any batsman in the world in the calendar year.
That the duo eclipsed Williamson (651, 59.18) in terms of aggregate runs and batting average is no mean achievement.
While Latham racked up his runs with a hundred, two half-centuries and a gigantic unbeaten 264 - the highest Test score of the year, Nicholls made six scores of 50 or more in his 12 innings, which included three hundreds – quite remarkable considering the fact that he batted lower down the order.
Latham and Nicholls were amongst the three New Zealand batsmen (along with Williamson) who faced more than 1000 balls in the year – showing their temperament, technique, doggedness and ability to play long innings.
For Latham, this was a ground breaking year in Test cricket. He had his highest aggregate and average in 2018 (from amongst his 5 years in international cricket). He had the same runs tally in 2016 but at a considerably lower average of 32.90.
It rose to 45.7 in 2017 and has rocketed up this year.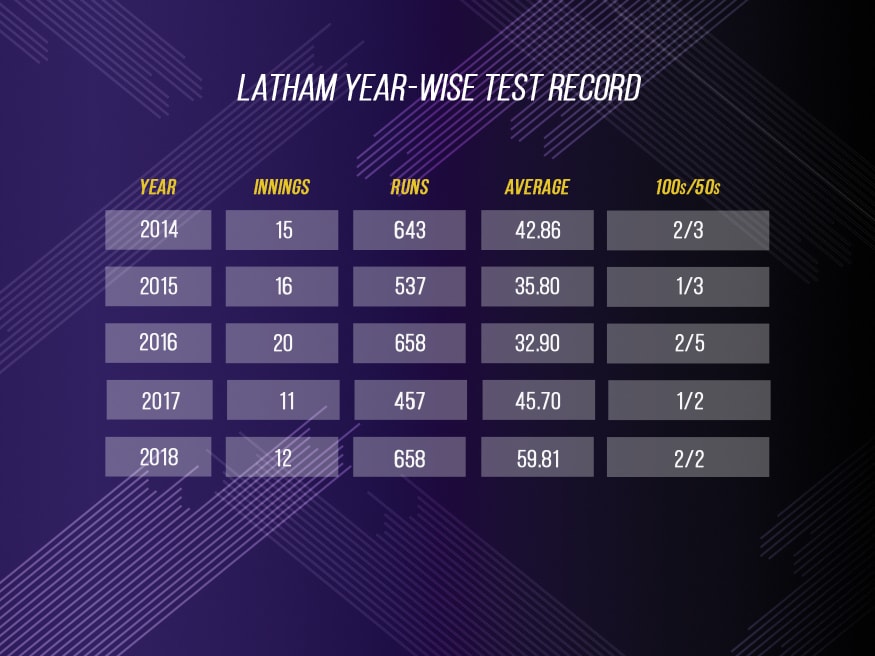 Nicholls' career graph has also risen sharply in the last couple of years. The fact that he has the highest Test batting average in the world in 2018 – even higher than Kohli's – speaks volumes of his phenomenal run and form in the year.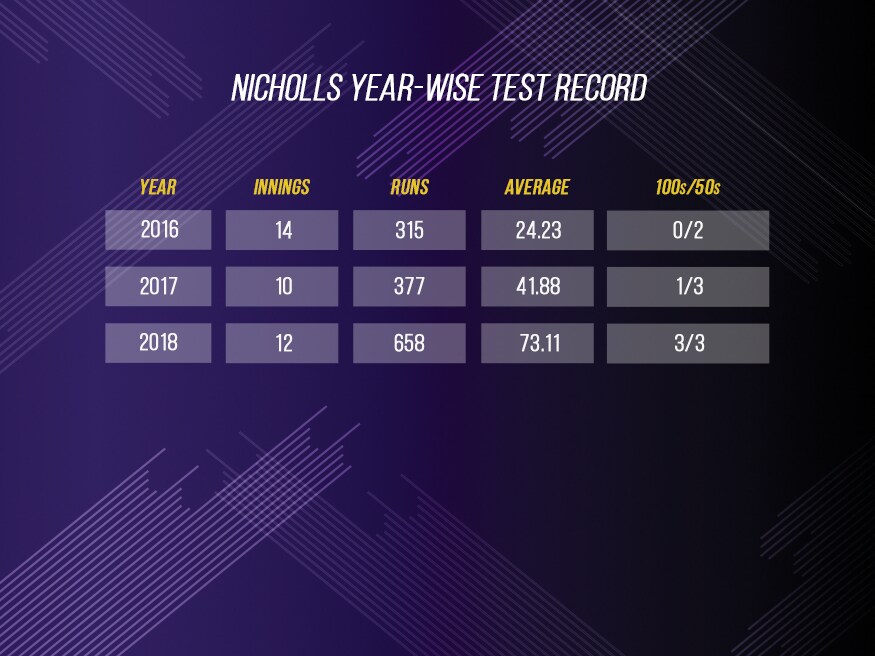 New Zealand always possessed a threatening pace-bowling attack. Now, with Latham and Nicholls arriving on the world stage, along with Williamson, they have a strong batting unit as well.
2019 could be their year.