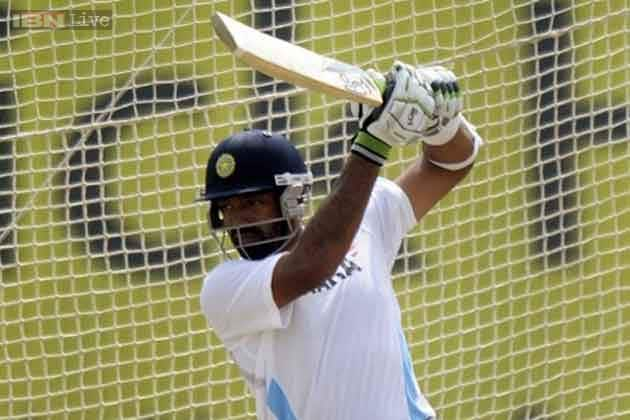 New Delhi: Robin Uthappa has come out as a completely changed batsman this season and the Karnataka opener attributes his consistent scores on "staying true to his skills" just like India captain Mahendra Singh Dhoni and Virat Kohli.
"I believe that I have evolved as a batsman. I have learnt enough about the game and I believe that there is no point in tweaking the ongoing process too much. You have to stay true to your skills. I have learnt this from guys like Virat (Kohli), Suresh (Raina) and MS. They have done what fits their game," Uthappa, who won the coveted 'Orange Cap' during last IPL told reporters at Feroz Shah Kotla on Monday.
In the capital to play the Duleep Trophy final, Uthappa termed his century against East Zone on a seaming track at Lahli as one of his most satisfying knocks.
"Under the circumstances that we played, it was a challenging knock. The ball was seaming around and I fulfilled my role as an opener to hold one end up. Atleast I did it to the best of my abilities," said the Coorgi lad.
With World Cup not far away, Uthappa does not hide his desire to be seen in that elite group of 15 that will fly Down Under for the big-ticket event.
"I do want to be a part of that side and for that I keep performing. But I would like to concentrate on what's there in my hand."
Uthappa has also been keeping wickets in the IPL and was also seen honing his glovework once he finished with his nets. "I take my keeping seriously and has kept wickets in the IPL. I don't mind doing it whenever my team wants me to do it."
A stint with Praveen Amre has certainly helped him become a better player and Uthappa agrees. "There is no harm if you seek professional help (Amre in this case) when you find a gap in your game. I trust him as I have known him for a long time now.
"I now understand my technique better now. There are a certain adjustments that I made. I stay much stiller when the ball is being delivered. Also some technical changes regarding shoulder movement and maneuvering of right hand," said Uthappa.
"Earlier, I only thought about the impact that I made in a short time not thinking about what impact I can make if I don't throw away my wicket. I understand that now that I can make a bigger impact even if it is at a slightly slower rate if I can survive and keep the scoreboard ticking," said Uthappa.
"I can tell you that nowadays I hate getting out even in the nets. I feel disturbed if I get out once or twice in the nets. I feel the practice is not complete and purpose is not fulfilled."
He wasn't off the mark when he aptly concluded,"At the end of the day, it's your own game and you know what works for you. It's the depth of understanding that is necessary."