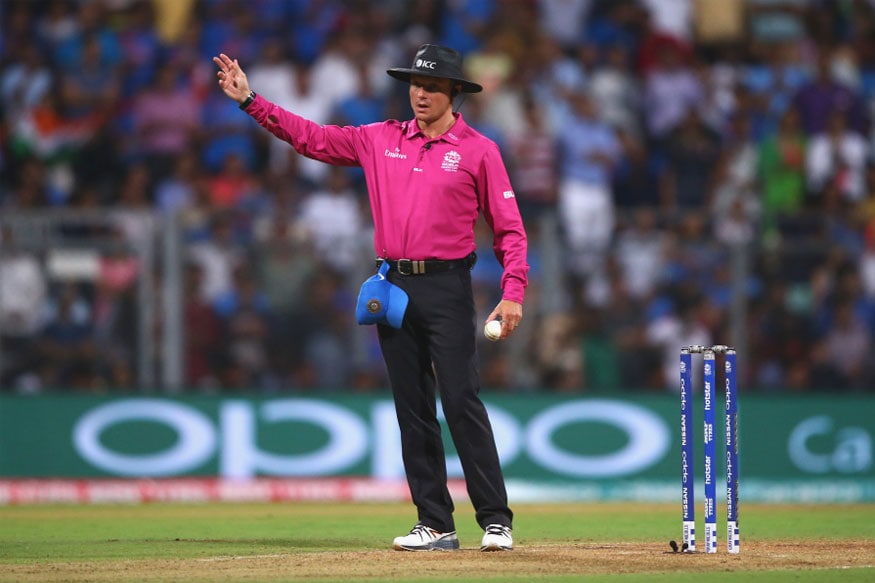 England batsman Jos Buttler says the responsibility of calling no-balls should be passed on to the TV umpires after multiple wrong calls on the third day of the third and final Test against Sri Lanka brought the issue under scanner.
Twice, Ben Stokes had been dismissed by Lakshan Sandakan only for TV replays to show that umpire Sundaram Ravi had failed to spot no-balls.
"I'd like to see the third umpire call them," vice-captain Buttler was quoted as saying by BBC Sport.
"He could watch TV and then communicate to the on-field umpire. Maybe he could tell him in his ear, or I've played in a few games where the on-field umpire had a watch that buzzed."
The England vice-captain was referring to the ODI series against Pakistan from a couple of years back, where the front-foot no-ball decisions were passed on to the third umpire as part of an ICC trial. But the system was not implemented due to cost factors.
"It's become a common part of the game for no-balls to be checked," added Buttler.
"If no-balls are being missed and it builds up, that could be a lot of runs that should be going to the batting team.
"Umpires have a tough job. If they could get a bit of help from their mate in the TV box, no-balls would be one less thing to worry about."
One line of thought says the presence of 'free-hit' helps reduce no-balls. England recently bowled 10,000 consecutive deliveries without overstepping.
Former England captain Michael Vaughan has suggested the same rule be applied to Test cricket as well.
"I wouldn't be against that," he said. "If it's in one format, have it across all formats.
"There is so much technology now, I'm pretty sure we shouldn't be missing no-balls. I think the ICC could find a way of making sure that no-balls aren't missed."