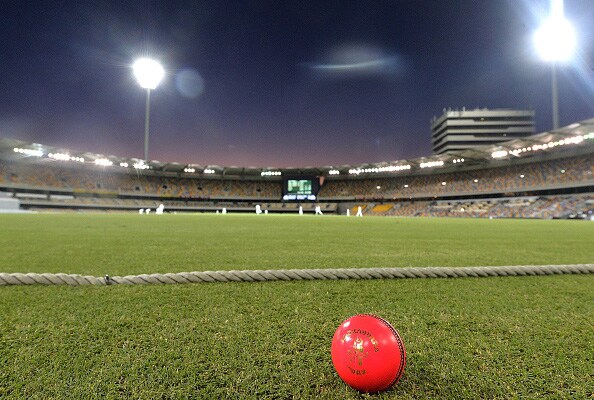 London: Day-night matches will become an established part of English cricket's venerable County Championship next year after the 2017 fixture list was announced Friday.
For the first time in a competition which dates back more than 125 years, all the first-class counties will be involved in a round of pink-ball Championship matches under floodlights in June.
One aim is to help England players prepare for their inaugural day-night Test against the West Indies at Edgbaston starting on August 17, while officials at the England and Wales Cricket Board will also hope the changed hours of play will draw an after-work crowd.
England have plenty of early season international commitments, hence the choice of Monday, June 26 as the start date for the floodlit round.
That could still leave those England players involved in the Twenty20 against South Africa in Cardiff the day before with a tough journey if required for county duty.
Chelmsford, Southampton, Birmingham, Leeds, Chester-le-Street, Cardiff, Northampton, Nottingham and Hove will provide the venues for the nine floodlit Championship matches featuring all 18 first-class sides.
Meanwhile the West Indies will have a three-day tour match under floodlit conditions at Derbyshire starting on August 11.
"We were excited to announce a few weeks ago that Edgbaston will be staging an historic day/night Test, and it's great that the counties, and the Specsavers County Championship, can also get involved," said ECB chief executive Tom Harrison.
"It was important for us to arrange a full round of fixtures to give our England players the chance to experience the conditions.
"But just as we wanted to assess the impact of making Test cricket more accessible by changing the hours of play, the counties have really embraced the potential of Championship matches that stretch well into the evening when people have finished school or work."
@media only screen and (max-width:740px) {
.quote-box{font-size:18px; line-height:30px; color:#505050; margin-top:30px; padding:22px 20px 20px 70px; position:relative; font-style:italic; font-weight:bold}
.special-text{font-size:24px; line-height:32px; color:#505050; margin:20px 40px 20px 20px; border-left:8px solid #ee1b24; padding:10px 10px 10px 15px; font-style:italic; font-weight:bold}
.quote-box img{width:60px; left:6px}
.quote-box .quote-nam{font-size:16px; color:#5f5f5f; padding-top:30px; text-align:right; font-weight:normal}
.quote-box .quote-nam span{font-weight:bold; color:#ee1b24}
}