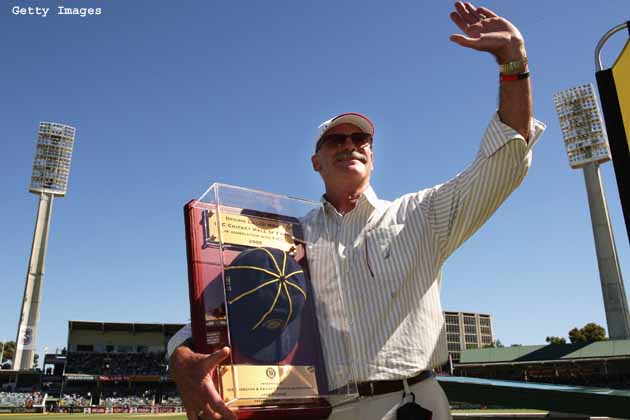 New Delhi: Australia's fast bowler Brett Lee on Monday paid rich tribute to the great Dennis Lillee, stating that he was a "role model" for him and played a vital role in shaping his career.
Lillee recently announced that he would be end his 25-year long coaching tenure in India at the MRF Pace Foundation where he helped shape many fast bowlers from the country, such as; Javagal Srinath, Venkatesh Prasad, Zaheer Khan, Irfan Pathan, RP Singh, Munaf Patel and S Sreesanth.
"I have been playing under the guidance of Dennis Lillee from a very young age, since the time I was a 16-year-old. He has really supported my career. He sorted my action and helped me with my bowling," Lee said to a website. "I have always looked up to Lillee as my role model and I think he is a great idol for all upcoming fast bowlers," he added.
Noted cricket commentator Harsha Bhogle also acknowledged the role played by Lillee in developing the Indian breed of fast bowlers. "I think Lillee's greatest contribution was the awareness that India could produce fast bowlers," he said.
Bhogle felt that rise of Zaheer Khan as India's pace spearhead is the biggest positive to emerge out of Lillee's 25 years in India. "Zaheer has to be the most outstanding contribution to Indian cricket. There have been other bowlers as well, like, briefly, Sreesanth, Pathan, and [Laxmipathy] Balaji.
"Lillee's experience helped not only because he was a fast bowler but also because he thought deeply about fast bowling. The physical side of fast bowling was just one aspect of it. The other was just getting them to know how to become fast bowlers which is an invaluable lesson."
Asked which other legend will be able to fill in his shoes and carry forward his legacy at the MRF Pace foundation, Bhogle said, "Shaun Pollock will be an excellent choice."