India vs Australia, 2nd T20I at Bengaluru: As it Happened
HIGHLIGHTS
Maxwell finishes it with a six and four. He remains unbeaten on 113 and Australia have defeated India in a T20I series for the first time.

Damn! Maxwell is turning it for Australia. He first goes down on his knees and sweeps one over deep square leg and then reverse sweeps the next ball for another maximum. 16 from Chahal's last over and Australia now need 44 in 24 deliveries.

There it is, second fifty for Maxwell in as many games. Still a superb over from Krunal, just five off it. Australia now need 78 in 42.

Good slower one from Vijay and Short ended up mistiming it to Rahul at covers. The all-rounder has done the job for India as Short was playing his role to perfection and was providing good support to Maxwell.

11 runs from this over and Australia are 86 for 2 at the end of 10 overs. They need 104 in 60 balls and both Short and Maxwell are operating very smartly.

Six overs
23:00 (IST)
That's it from us but do join us back for the ODI series. Bye bye!
22:50 (IST)
Aaron Finch: Anytime that you can win any kind of series against India in India is truly special. Glenn Maxwell was truly sensational tonight but I thought Adam Zampa was the difference between the two sides. To go for just 23 runs on that kind of a wicket was really remarkable. We've been on a journey for the last 10-11 months building up to the World Cup and there has been some pain during the journey. We've done well to take the blows but also have made some progress, hoping to peak at the right time for the World Cup.
22:49 (IST)
Glenn Maxwell: It feels really good. We haven't had a lot of success here of late. To come over here and perform like we have, it has started off well for us on this tour. It helps, a big bulk of T20 cricket in the domestic tournament back home. Having confidence in my game also has helped a lot and it feels great to contribute to two special wins. Was a pretty good wicket and we could afford to wait for the loose balls. We knew that it could be easier against the quicks, anything around 12 rpo, we fancied to chase that down. After D'Arcy's dismissal, it was up to me to drive the rest of the innings. Handscomb did a great job in giving me the strike all the time. We had a lot of chaos in the last game but we corrected that tonight.
22:44 (IST)
Virat Kohli: Pretty short series to summarize the performances. To be honest, Australia outplayed us in all departments and deserved to win. 190 is a good total on most grounds but if there is so much dew as there was tonight and when you have an innings like what Glenn Maxwell played, nothing much you can do. Every team is looking to take one game at a time ahead of the World Cup but it's also important to win matches. We would have liked to get across the line in at least this game but I can't be too hard on the bowlers due to the amount of dew. We wanted to give everyone some game time, we've seen how they react under pressure, there is a series coming up and we'll try more things. It's up to them to deliver the goods. The good thing was that the Bangalore wicket was back to normal and you could trust the lengths. I enjoyed myself but it didn't really matter as we lost the game.
22:42 (IST)
Peter Handscomb: Happy to see Maxi bat the way he did. That was the best seat in the house to watch that and it was a privilege from my end. I've been working on that one (the shot over extra cover) so it's nice to get done in the game and I was trying to get Maxi on strike and take the game as deep as possible. This will give us a lot of confidence going into the ODIs and it's something we spoke about in the team meetings and we wanted to make sure we got in-batters at the end. Maxi stood up today and that can give the whole batting group a lot of confidence going forward. He (Maxi) is a freak. he can play all those shots that other people can't play and he's just maturing with each game.
Jos Buttler 107* (62)
Glenn Maxwell 113* (55)

Two freakish talents, born on opposite sides of the world, both re-defining what it means to be a white-ball batsman in the modern era. Incredible cricket.#INDvAUS #WIvENG

— Ben Jones (@benjonescricket) February 27, 2019
Super performance by Australia to win T20 series 2-0. Both were tough matches. Held their nerve, showed more ambition in the two run chases. Will pump them up for the ODI series

— Cricketwallah (@cricketwallah) February 27, 2019
22:31 (IST)
What a knock this was from Maxwell! He got decent support from Short and Handscomb but it was his innings that made all the difference. He smoked seven fours and nine sixes during his stay in the middle and only left the field when the job was done.
22:26 (IST)
Maxwell finishes it with a six and four. He remains unbeaten on 113 and Australia have defeated India in a T20I series for the first time.
22:24 (IST)
Two balls and two singles, not a bad start from Kaul.
22:23 (IST)
That's smartly done by Maxwell and Handscomb. They managed five singles off Bumrah's last over and now need nine runs off Kaul's.
22:19 (IST)
Maxwell brings up his third T20I hundred with a single and it has come just off 50 deliveries. What a knock! He needs to finish it for Australia now.
22:18 (IST)
That's a horrible ball to bowl at this stage as Maxwell smacks Kaul's high full-toss for a maximum. This should be it for Australia. He only manages a single off free hit but has brought the equation down to 14 off 12.
22:15 (IST)
Kaul with a knuckle ball and Maxwell tonks it over long on for six. He is into the 90s and is leading Australia towards victory. Meanwhile, Handscomb is playing his role to perfection.
22:11 (IST)
But that's not how Maxwell operates as he manages another boundary towards deep square leg. 12 from this over and Australia now need 32 in 18 deliveries.
22:10 (IST)
Bumrah drops one on the length and Maxwell times it beautifully to the right of the sweeper cover for four. They have got the boundary, all now need is to play off this over smartly.
22:07 (IST)
Damn! Maxwell is turning it for Australia. He first goes down on his knees and sweeps one over deep square leg and then reverse sweeps the next ball for another maximum. 16 from Chahal's last over and Australia now need 44 in 24 deliveries.
22:02 (IST)
Just one bad delivery and Maxwell smashed it over the head of the bowler for six. Krunal ends his full quota of overs with figures of 0 for 33. He has kept Australia in the game. They need 60 in 30.
21:58 (IST)
Handscomb does get a boundary towards the cover region but can still manage only eight runs. Australia need a 15-20 runs over and they need it now.
21:54 (IST)
There it is, second fifty for Maxwell in as many games. Still a superb over from Krunal, just five off it. Australia now need 78 in 42.
21:52 (IST)
Maxwell spoils the over with a six over deep mid-wicket. Vijay ends with 38 runs but did manage to take two wickets.
21:48 (IST)
Good slower one from Vijay and Short ended up mistiming it to Rahul at covers. The all-rounder has done the job for India as Short was playing his role to perfection and was providing good support to Maxwell.
21:43 (IST)
Krunal bowled three deliveries on length and went for just three runs, but the moment he went full, Maxwell smoked him down the ground for four. Eight runs from this over.
21:40 (IST)
11 runs from this over and Australia are 86 for 2 at the end of 10 overs. They need 104 in 60 balls and both Short and Maxwell are operating very smartly.
21:39 (IST)
Dropped! Pant's bad day continues as Short slices one towards him at point and the 21-year-old failed to grab it. Maxwell then times one over covers to add insult to injury.
21:37 (IST)
Two fours from this over of Krunal and it's Short who did all the damage. In the process, they also brought up the 50-run stand and have kept Australia in the game.
21:32 (IST)
Maxwell has struggled against Chahal in the past, but played him very smartly this over, managing 12 runs off it.
21:27 (IST)
Kohli is using Vijay very wisely. Gives him the seventh over and Vijay gives away 11 runs. 25 runs from his three overs is still not bad considering the position India is in.
21:22 (IST)
Six overs done and Australia are 42 for 2, still needing 149 runs. Maxwell and Short will have to come up with something special and they need to up the ante asap.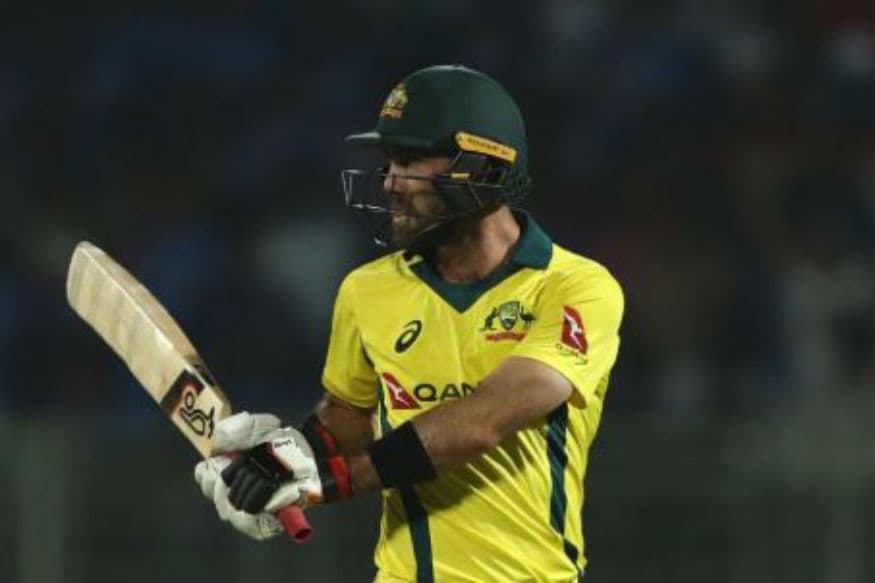 Catch all the live updates from the second T20I between India and Australia in Bengaluru.
After a rare batting collapse in Visakhapatnam where they slipped from 69/2 to 109/7, India will be keen on getting their mojo back in a bid to square the two-match Twenty20 International series in Bangalore on Wednesday (February 27). It was a scratchy effort from the Indians in the first T20I with only KL Rahul seemingly in some flow during his 36-ball 50. Barring him and Virat Kohli, not one Indian batsman could manage a strike-rate of over a 100 as the hosts were restricted to 126/7 from their 20 overs. The bowlers did their best to get the side back into the game taking it to the last over but the visitors eked out a win off the last ball. Having said that, the surface in Visakhapatnam wasn't the best for batting as was evidenced in the second innings as well. That is likely going to change in Bangalore with the pitch at M Chinnaswamy Stadium considered one of the most batsman-friendly turfs in the country. The other key aspect which will help the Indians in their pursuit of squaring the series is their experience of playing in Bangalore. KL Rahul, who hails from Karnataka knows the ins and outs of the surface here while Virat Kohli has been leading the Royal Challengers Bangalore in the IPL for some time. Leg-spinner Yuzvendra Chahal too has been associated with the RCB franchise since 2014 and knows how to contain batsmen on a ground that's small in dimensions.
As far the batting department is concerned, India had given Shikhar Dhawan a rest in the first outing and it remains to be seen whether he will return to the fold in Bangalore especially with the series on the line. Rishabh Pant will be itching to perform after getting out cheaply on Sunday, and so will be Dinesh Karthik who has a point to prove after being left out of the ODI series that follows the T20s. All eyes will be on Mahendra Singh Dhoni too whose strike-rate once again was the talking point after the first T20I where he scored only 26 runs in 37 balls. India had a ridiculously long tail in Visakhapatnam with Umesh Yadav coming in as early as No.8. The hosts might look to bring in all-rounder Vijay Shankar to beef-up the batting department. On the bowling front, India seem a settled unit with Jasprit Bumrah leading the way. Debutant Mayank Markande was impressive though he did not pick a wicket so was Krunal Pandya who had impressive returns of 1/17 from four overs. The only change India might look at is replacing Umesh with Siddharth Kaul. Australia, on the other hand, after a morale-boosting win in the first T20I will very much want to seal the series in Bangalore. They haven't had much success against India in recent times having lost the ODI and Test series to them at home but having started off the series with a hard-earned win they will be keen to not release their foot off the pedal.
That was a sentiment resonated by Australia's wicketkeeper-batsman Peter Handscomb as well. "To beat India in India in a T20 match with a crowd like that ... the boys take a lot of confidence from that," he said on Monday. It wasn't a smooth ride for the visitors in the first T20I though for the most part, they looked to be cruising. Chasing 127, Australia were comfortably placed on 89/2 with Glenn Maxwell and D'Arcy Short making things look easy. But once both fell, a dramatic collapse ensued which saw them slip to 113/7. Ultimately needing 14 from the last over, bowled by Umesh, Pat Cummins and Jhye Richardson kept their cool to take the side home. It will be collapses such as these that Australia will have to be wary of. The surface is likely to be much better in Bangalore and that will make the batsmen's task easier. While Short and Maxwell look in good touch, Aaron Finch, a key component in Australia's batting unit, will want to put his run of poor scores against India behind him. With a slightly inexperienced middle-order, it will upto the likes of Finch and Maxwell to show the way. The bowling as usual stood out with Nathan Coulter-Nile, Jason Behrendorff and Pat Cummins all doing a fair job. Adam Zampa also had decent returns but he will have to be careful in Bangalore where shorter boundaries might bring about his undoing. India do not have the best of T20I records in Bangalore. They have won three and lost two T20Is at the M Chinnaswamy stadium though they will take heart from the fact that the two wins have come in their last two fixtures at the venue. The conditions in Bangalore are expected to be partly cloudy during the game, but there is no threat of rain.