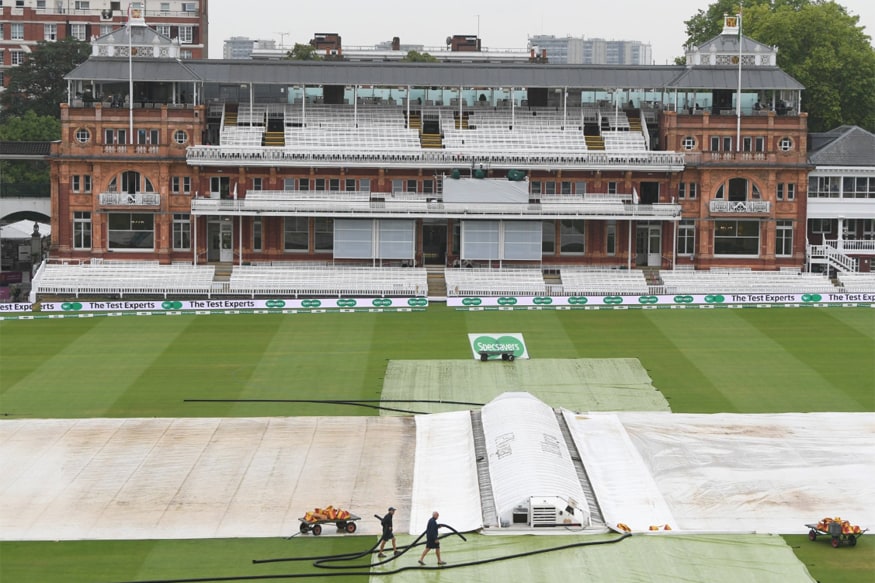 Hosts England desperately need to beat arch-rivals Australia in their ICC World Cup game at Lord's on Tuesday (June 25) but it will be under cloudy skies. Some overnight rain is expected in London on Monday (June 24) as well which might lead to a wet outfield and delayed start.
Lingering overnight rain is expected to ease out by morning, the day is expected to be largely cloudy. Heavy thundershowers might develop, leading to a delayed start.
Match day will see a high of around 25 degrees in London with humidity around 70 to 85 per cent. Both England and Australia have been lucky when it comes to weather in the World Cup.
Both these teams have had no washedout games so far in the tournament. England can't afford to drop points with just three matches to go for them in the league stages.
The hosts are in fourth place but their path to semifinals is far from being certain after a couple of losses against Pakistan and Sri Lanka. There are no reserve days for league stage matches in the World Cup.
If the match is washedout on Tuesday, both England and Australia will get one point each.