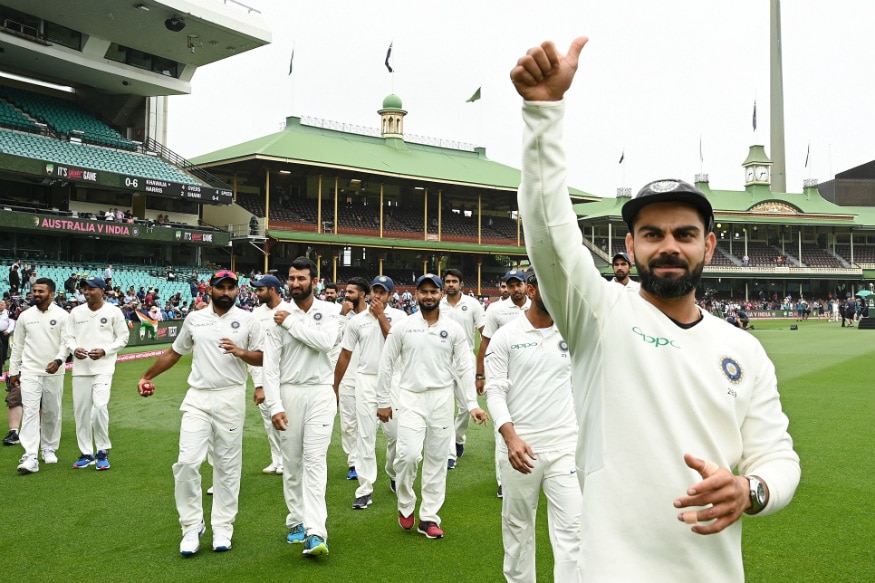 As Virat Kohli officially becomes the most successful Indian Test captain, registering his 28th win in Kingston on Monday and overtaking MS Dhoni, we take a look back at the away series victories India has achieved under him.
What's more impressive than Kohli's 28 wins is his win percentage, which is the highest for any Indian captain in history with 58.33%. While 15 of those 28 wins have come at home, five have come in Sri Lanka, four in the Caribbean, two in Australia and one each in South Africa and England.
India in Sri Lanka, 2015: India won the series 2-1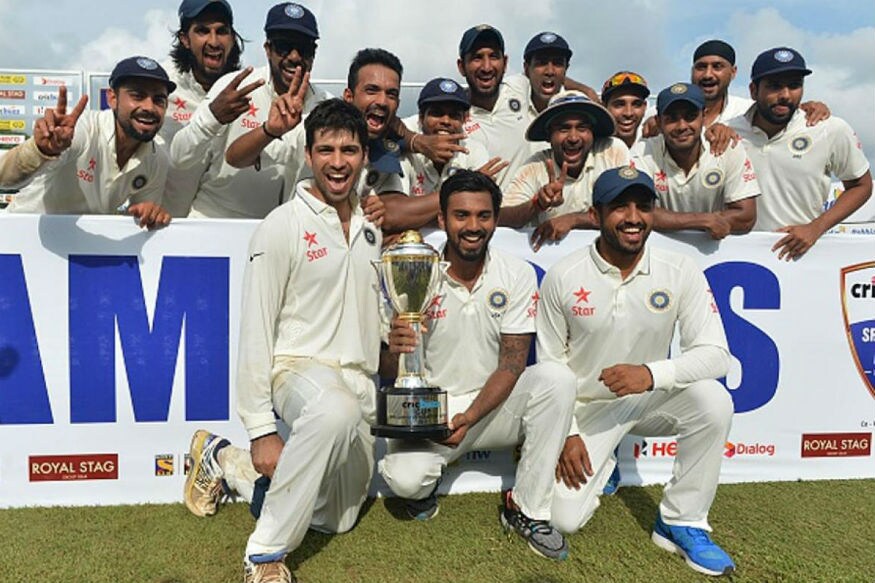 Twitter
India's first Test series win under Kohli came in a country which would go on to become a happy hunting ground for him. Sri Lanka won the first of three Tests which was played in Galle starting August 12th 2015 by 63 runs, when India botched up a chase of 176 to be bowled out for just 112.
Kohli, who had scored a century in the first Test had a mountain to climb. His team did that successfully in the second Test, winning by 278 runs (with KL Rahul declared man of the match for his first innings century), and the third Test, winning by 117 runs to successfully complete a series turn-around, and register his first ever away series win as captain.
India in West Indies, 2016: India won the series 2-0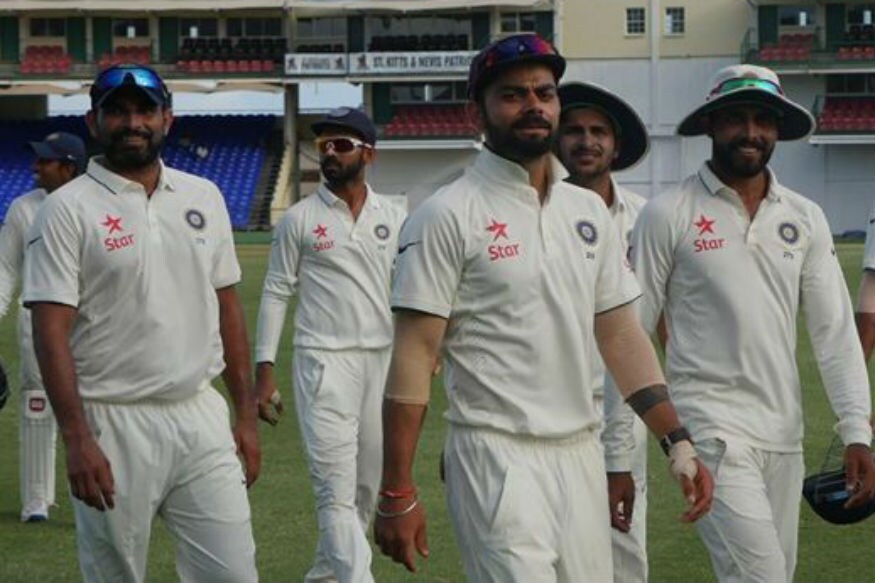 BCCI
Virat Kohli did not take much time to stamp his personal authority on his first tour of West Indies as captain, his score of 200 off 283 balls in the first innings of the first Test at North Sound helping India to a massive victory by and innings and 92 runs eventually.
West Indies tried to stay in the series and managed to eke out a draw in the second Test at Kingston, but India sealed the series in the third Test at Gros Islet, when they won by 237 runs, and Ravichandran Ashwin was declared man of the match for his attritional knock of 118 runs in the first innings, and three wickets in the match. Away series number two was secured for Kohli and co, despite rain playing spoilsport in the fourth Test at Port of Spain and washing out all the days barring the first.
India in Sri Lanka, 2017: India won the series 3-0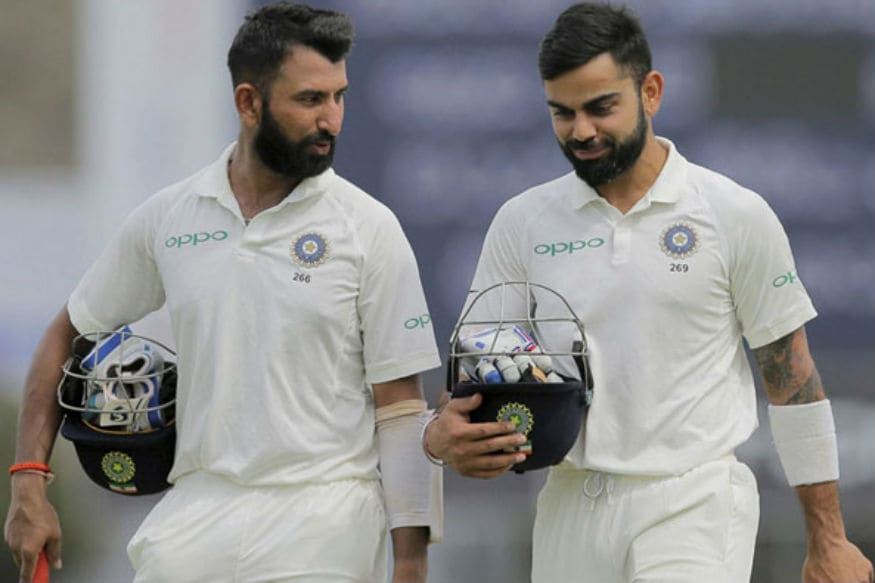 Getty
India secured its first ever away series clean sweep victory under Kohli when the tam outclassed Sri Lanka 3-0 in the three Test series played across Galle, Colombo and Pallekele. What was even more impressive was the margin of victories in all the tests – 304 runs, an innings and 53 runs, and an innings and 171 runs respectively.
The batsmen prospered in particular, with Shikhar Dhawan and Cheteshwar Pujara hitting two centuries each, and Kohli, Hardik Pandya, Ajinkya Rahane hitting one century each. This, perhaps, is the most comprehensive series victory that India has ever registered on their travels till date under Kohli's captaincy.
India in Australia, 2018-19: India won the series 2-1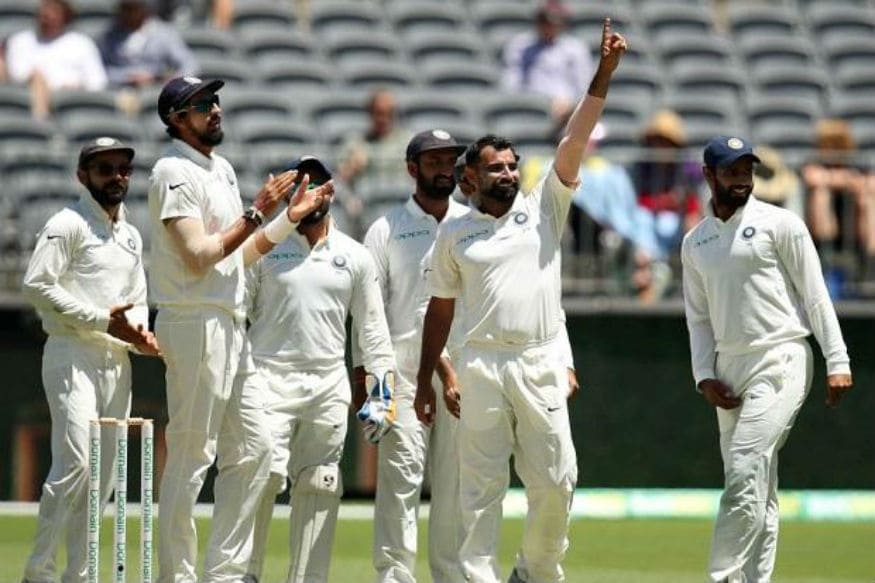 Twitter
Kohli's biggest snare so far as captain has been overcoming Australia in their own backyard in the 2018-19 Border-Gavaskar Trophy and becoming the first Asian captain to win a Test series down under.
The series had all the elements of theatre that one would expect from an India vs Australia encounter. In the first Test at Adelaide, Cheteshwar Pujara's patient 123 helped India to a total of 250 runs, but the visitors did even better with the ball to dismiss Australia for 235 runs, Bumrah taking three wickets. India then set Australia a target of 323 runs, but they were all out for 291 thanks to superb bowling performances from Bumrah, Ashwin and Shami. India had taken the early advantage in the series.
But Australia roared back in the second Test at Perth with a massive 146-run victory. Australia batted first and put 326 runs on the board, and despite Kohli's century (123 off 257 balls) in reply, India were all out for 283 runs thanks to Nathan Lyon's five wickets.
The Indian bowlers did well to ensure that in the last innings, their batsmen only had 287 runs to chase, but on a deteriorating wicket, Lyon's three wickets and guile proved too much for India to handle, as they were bowled out for only 140 runs.
The third Test at Melbourne then became extremely important. India rose to the occasion and won the match by 137 runs, Cheteshwar Pujara showing once again why he is so crucial to the Test side with a brilliant 106 in the first innings, with Kohli also making an important 82 to make sure Indian declared on 443/7.
Thanks to Jasprit Bumrah's ripper of a spell, Australia were all out for 151, with the skiddy Bumrah taking six wickets. India then declared on 106/8, setting Australia a target of 399 runs to win. They could only manage 261, and India made sure that they would be retaining the Border-Gavaskar Trophy, having already won the previous series in India.
The cherry on the cake for India was the draw at Sydney, essentially batting Australia out of the game when they declared on 622/7, Pujara and Pant scoring 193 and 159 respectively. In a rain-interrupted match, there was simply no time for the teams to bat four innings, and the match was drawn shortly after Australia was asked to follow on, managing 300 in the first innings.
India in West Indies, 2019: India won the series 2-0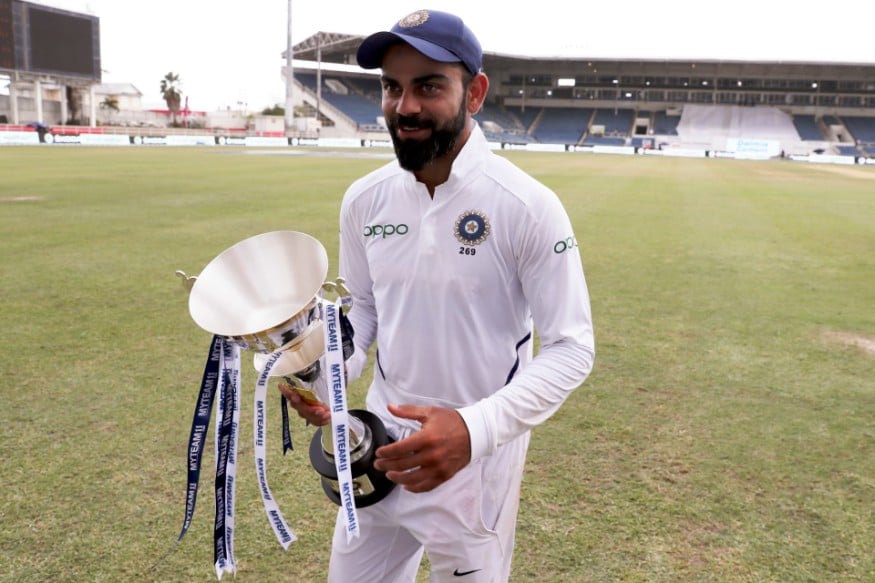 Virat Kohli with the trophy. (AP)
India's latest overseas Test series victory over West Indies was among the most comfortable away Test series wins since Kohli took over captaincy. A similar theme across both the Tests, in Antigua and Kingston was the inability of the West Indian batsmen to string together any kind of runs for a sustained period of time, in the face of Jasprit Bumrah bowling some of the best spells he has ever bowled.
The victory in the first Test saw a century for Ajinkya Rahane, which was a long time coming, and the second saw batting dominance by the composed Hanuma Vihari, who's century certainly bodes well for the future.
The extent of dominance by the Indian team can be gauged by the margin of victories (318 runs and 257 runs respectively), and the way the team is currently performing, it would take a brave man to bet against Indian continuing this sustained dominance when it comes to away series.